This page has been fact-checked by a Doctor of nursing practice specializing in Oncology and has experience working with mesothelioma patients.
Sources of information are listed at the bottom of the article. We make every attempt to keep our information accurate and up-to-date.
Please Contact Us with any questions or comments.
The mesothelioma death rate is approximately 2,500 people per year, which has risen slightly in recent years. This is compared to the 3,000 people diagnosed with mesothelioma each year. Individual factors determine prognosis and how long anyone can live with this disease.
What Is a Death Rate Statistic?
Also known as the mortality rate, the death rate is the number of people who have died relative to the population. For instance, according to the Centers for Disease Control and Prevention (CDC), the death rate in the U.S. from any cause in 2019 was 869.7 deaths per 100,000 people.[1]
The death rate can be measured for specific populations, such as veterans or seniors. It can be estimated for a particular location, like a state, or for a disease like malignant mesothelioma. Mesothelioma's mortality rate is often compared to its incidence, the number of new cases diagnosed.
What Is the Mesothelioma Death Rate?
The CDC reports that the mesothelioma death rate in the U.S. between 1999 and 2015 was eight deaths per one million people. The total number of deaths was 45,221 for the entire population of the country. The United Kingdom has the highest death rate for mesothelioma globally, with 17.8 deaths per million people between 1994 and 2008.
The mesothelioma death rate reported by the CDC has been relatively stable. In 1999, 2,479 people in the U.S. died from mesothelioma. That number rose to 2,579 deaths in 2015, a small increase.[2] The life expectancy for mesothelioma is not long, so the annual death rate is similar to the incidence of about 3,000 new diagnoses per year.[3]
Is the Death Rate Increasing for Everyone?
While the increase in the mesothelioma death rate is small, it is significant. The statistics also indicate that the rate has increased for most groups: women, all races and ethnic groups, and all ages, especially patients over 85.[2]
Most troubling is that the mortality rate continues to go up for people under the age of 55. This indicates that asbestos exposure continues to be an issue or that there may be other causes of mesothelioma in the population.
Which Populations are Most Likely to Die from Mesothelioma?
While the mesothelioma death rate has increased across the board, numbers are still higher in some groups than others. Between 1999 and 2015, several facts emerge from the data to indicate which groups are more likely to die from this type of cancer:[2]
Nearly 80% of the deaths occurred in men.
The largest age group represented is between 75 and 84.
The death rate in people between the ages of 25 and 44 was less than one per million.
The mesothelioma death rate by race between 1999 and 2015 was 14.25 per million for whites, 5.96 for Alaska Natives or American Indians, 5.84 for African Americans, and just 3.52 for Asian Americans and Pacific Islanders.
The death rate for men fell, while it rose slightly in women.
Many deaths from mesothelioma are classified as other or unspecified in terms of type. Between known types, pleural mesothelioma has the highest death rate, followed by peritoneal and pericardial.
Putting all the numbers together, the typical person diagnosed with mesothelioma is a white man older than 75 years. The death rate in women is expected to rise as more women entered the workforce decades ago. With a latency period of 20 to 40 years, some women exposed to asbestos on the job may now receive a mesothelioma diagnosis.
Which States Have the Highest Death Rates from Mesothelioma?
Some of the more highly-populated states, like California and New York, have more deaths from mesothelioma. The death rate helps to adjust for the population, showing where more people are dying from the disease. The top five states by death rate are:
Maine – 1.7 mesothelioma deaths per 100,000 people
West Virginia – 1.4 per 100,000
Pennsylvania – 1.3 per 100,000
Washington – 1.2 per 100,000
Montana – 1.2 per 100,000
Specific industries, like mining and paper mills, help to explain high state death rates from mesothelioma. In Montana, for instance, the W.R. Grace vermiculite mine in Libby exposed thousands of workers and residents to asbestos for years.
What Will Happen in the Coming Years?
The government began regulating asbestos use in the 1970s, and it was estimated to start decreasing following 2005. However, before 1999, the coding associated with mesothelioma at the time of death did not exist, creating some challenges in assessing the accuracy of trends over the years. This is also in part due to the long latency period for mesothelioma to be diagnosed. Someone exposed in 1970 may not yet receive a diagnosis and die from mesothelioma at present.
Mortality rates for mesothelioma should soon begin to decline. Asbestos has not disappeared, but its use is much less significant than it was 50 years ago. As older generations of exposed workers get diagnosed and pass away from mesothelioma, the death rate should decrease.
Advances in treatment for mesothelioma should also help the rate decline. More aggressive and accurate surgical procedures, targeted therapies, gene therapies, immunotherapies, and other therapies help patients live longer with mesothelioma.
The mesothelioma death rate is mostly stable, with slight increases over recent years. While the incidence remains highest in older white men, all populations have seen increases in the mortality rate. This is expected to reverse soon as fewer people experience asbestos exposure and more benefit from improved treatments.
Get Your FREE Mesothelioma Packet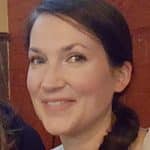 Mary Ellen Ellis has been the head writer for Mesothelioma.net since 2016. With hundreds of mesothelioma and asbestos articles to her credit, she is one of the most experienced writers on these topics. Her degrees and background in science and education help her explain complicated medical topics for a wider audience. Mary Ellen takes pride in providing her readers with the critical information they need following a diagnosis of an asbestos-related illness.
Get Your FREE Mesothelioma Packet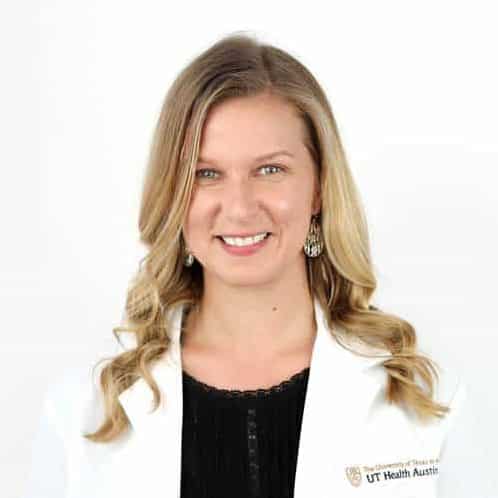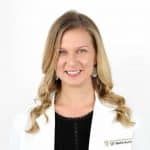 Anne Courtney has a Doctor of Nursing Practice degree and is an Advanced Oncology Certified Nurse Practitioner. She has years of oncology experience working with patients with malignant mesothelioma, as well as other types of cancer. Dr. Courtney currently works at University of Texas LIVESTRONG Cancer Institutes.