Pleurodesis for Mesothelioma
This page has been fact-checked by a Doctor of nursing practice specializing in Oncology and has experience working with mesothelioma patients.
Sources of information are listed at the bottom of the article. We make every attempt to keep our information accurate and up-to-date.
Please Contact Us with any questions or comments.
Pleurodesis is a procedure to treat and reduce the recurrence of pleural effusion, a common complication of pleural mesothelioma. It involves adhering the two layers of pleural tissue together so that fluid cannot accumulate. Pleurodesis is not a cancer treatment but relieves common symptoms and improves quality of life.
Mesothelioma and Pleural Effusion
Pleurodesis is a treatment for pleural effusion. Pleural effusion is an accumulation of fluid in the pleural cavity, the space between the two layers of pleural tissue around the lungs.[1]
Many lung and other conditions cause pleural effusion, but it is very common in pleural mesothelioma, occurring in 90% of patients.[2] Pleural effusion is uncomfortable and causes many of the typical symptoms of pleural mesothelioma:
Chest pains
Shortness of breath
Difficulty breathing when lying down
Persistent cough
Treatments like pleurodesis are palliative. It does not treat cancer directly but improves quality of life by managing symptoms.
What Is a Pleurodesis?
A pleurodesis is a procedure to treat pleural effusion by eliminating the pleural space. If the space closes up, fluid cannot accumulate. Sealing the space involves scarring the pleural tissue to cause it to stick together.
Types of Pleurodesis
Surgeons have a couple of different options for creating the scarring that eliminates the pleural space:
Chemical Pleurodesis. During a chemical pleurodesis, a pathologist or surgeon injects a substance into the pleural space to cause pleural scarification. There are many chemical pleurodesis agents, but the most commonly used is medical-grade talc. Other chemicals used include doxycycline and silver nitrate.
Mechanical Pleurodesis. A mechanical pleurodesis is a surgical procedure. The surgeon uses instruments to scrape the tissue and cause scarring. It can be done with an open incision or with a scope.
Is Pleurodesis Major Surgery?
Pleurodesis can be a minor procedure performed under local anesthesia or open surgery under general anesthesia. The choice of surgery type depends on individual patient characteristics.
What Is the Success Rate of Pleurodesis?
Pleurodesis is not always successful. In some patients, the procedure fails to stop the buildup of fluid or relieve symptoms.
A study of patients with pleural mesothelioma analyzed those who underwent pleurodesis. Only about 30% of the patients had complete success, while 39% experienced partial success. The procedure failed in 31% of patients. They needed additional drainage of fluid.[3]
How Long Does a Pleurodesis Last?
A pleurodesis is a long-term solution to pleural effusion. By sealing the space between the pleural layers, it can potentially prevent fluid accumulation for the duration of a patient's life.
Pleurodesis vs Thoracentesis
A thoracentesis, also known as a pleurocentesis, is a procedure that uses a thin needle or tube to draw fluid from the pleural space.
The procedure is minimally invasive and doesn't usually cause complications. Thoracentesis is only a temporary measure. The fluid will soon build up again in the space, causing the pain and discomfort to return.[4]
Pleurodesis seals the pleural space so that fluid can no longer accumulate. It is a longer-term solution to pleural effusion.
What Happens During a Pleurodesis Procedure?
This procedure can be done surgically or during a hospital stay while a chest tube is in place. A chemical pleurodesis installs a drug into the chest cavity to seal the lung layers together and decrease the chances of recurrent pleural effusion.
In both cases, the fluid is first drained, and then a chemical is inserted into the pleural space. The chemical causes irritation and inflammation of the two layers of the pleura, causing the space to seal shut. The drug doxycycline or just talc may be used to produce inflammation.[5]
The chemical is inserted into the pleural space through a tube, which is then clamped so the material cannot drain back out. The patient then shifts position approximately every thirty minutes to ensure the substance moves around enough to seal the entire pleural space.
This process can take several hours. Although generally well-tolerated, pain medication can help patients experiencing discomfort.[5]
If the patient is undergoing mechanical pleurodesis, they will go under general anesthesia. A chemical pleurodesis can be done with general or local anesthesia.
Who Is Eligible for Pleurodesis?
Not all patients with mesothelioma and pleural effusion are good candidates for pleurodesis. A medical team may use thoracentesis first to determine if the patient would benefit from pleurodesis.
If fluid rebuilds rapidly, the patient may need pleurodesis as a more permanent method for eliminating and preventing fluid buildup.
If cancerous tumors have spread extensively throughout the pleura, strategies for sealing the pleural space may not be effective.
When a patient is in a late stage of cancer, occasional less-invasive procedures may be more appropriate. Patients who undergo other types of surgery, such as extrapleural pneumonectomy, will not need pleurodesis.
Complications and Risks of Pleurodesis
Pleurodesis is generally safe, but as with any procedure, there are some potential risks and complications:
Some patients may react badly to the procedure and experience chest pain, infection, and fever.
Although rare, the procedure may cause respiratory distress or cardiovascular problems. Pain is the most common side effect of pleurodesis. Pain medication, anti-anxiety medication, or an epidural before the procedure help patients deal with pain.
Malignancy along the insertion site is another possible complication of pleurodesis. This is called seeding and can be avoided by applying radiation to the area soon after the pleurodesis.
Recovering from Pleurodesis
Recovery from pleurodesis should not take long for most patients. Within a few days, patients should feel better and begin to breathe more easily. In some cases, however, pleurodesis may fail.
The procedure did not adequately seal the pleural space in these cases, resulting in another pleural effusion. If it doesn't work, pleurodesis may be repeated. Alternatively, a surgeon may install a permanent indwelling drain that patients can empty on their own at home.
Pleural effusion is a common and uncomfortable complication of mesothelioma. Treatment does not cure the underlying cause, but it can make a big difference to how a patient feels. If you are suffering from regular pleural effusions, talk to your doctor about your options. Pleurodesis may be an option to help you live more comfortably.
Get Your FREE Mesothelioma Packet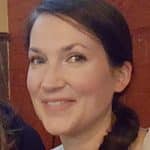 Mary Ellen Ellis has been the head writer for Mesothelioma.net since 2016. With hundreds of mesothelioma and asbestos articles to her credit, she is one of the most experienced writers on these topics. Her degrees and background in science and education help her explain complicated medical topics for a wider audience. Mary Ellen takes pride in providing her readers with the critical information they need following a diagnosis of an asbestos-related illness.
Get Your FREE Mesothelioma Packet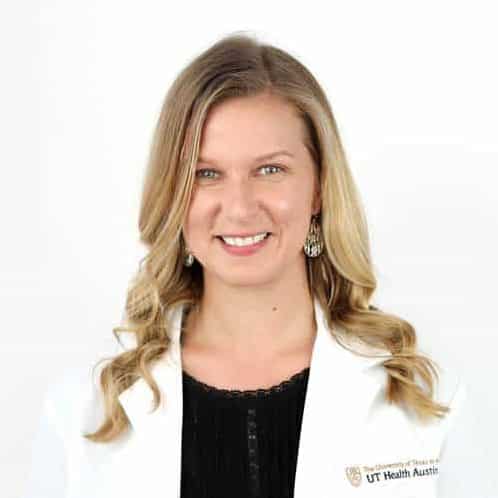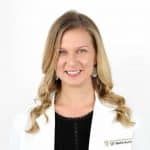 Anne Courtney has a Doctor of Nursing Practice degree and is an Advanced Oncology Certified Nurse Practitioner. She has years of oncology experience working with patients with malignant mesothelioma, as well as other types of cancer. Dr. Courtney currently works at University of Texas LIVESTRONG Cancer Institutes.