Puerto Rico Mesothelioma Lawyer
This article has been fact checked by an experienced mesothelioma attorney. Sources of information are listed at the bottom of the article.
We make every attempt to keep our information accurate and up-to-date.
Please Contact Us with any questions or comments.
Puerto Rico mesothelioma lawyers help residents of the island file lawsuits and get the best care for this rare type of cancer. Several sites in Puerto Rico exposed people to asbestos in the past, leading many to develop mesothelioma or lung cancer. Many residents and workers in the territory are still at risk of asbestos exposure.
Get Financial Help Now
Get Help from the Top Mesothelioma Law Firms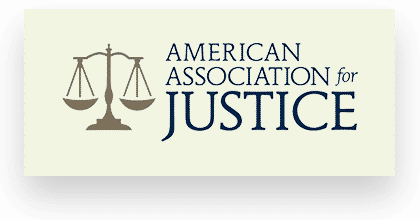 Free Consultation
Brochures from Top Law Firms
Testimonials
How Do I File an Asbestos Claim in Puerto Rico?
Victims of asbestos exposure in Puerto Rico can seek damages to cover medical expenses and other costs. The best way to do this is to work with an experienced asbestos attorney. They understand the laws that apply and can explain your options:
Personal Injury Claim. Most asbestos exposure is considered negligent, so you can sue companies that made or used asbestos that led to your exposure. A personal injury claim allows you to recover damages through a settlement or a trial and jury award.
Wrongful Death Lawsuit. If your loved one died from asbestos exposure, you can seek damages through a wrongful death claim.
Asbestos Trust Fund Claim. Another source of compensation for victims is an asbestos trust fund. Companies that used asbestos and went bankrupt had to set up a fund to cover damages for future claimants. Many asbestos trusts are still open, operational, and funded.
Veteran Benefits. If you served in the military, it's likely that you encountered asbestos on a base or ship. The Veterans Administration offers benefits to veterans with proof of exposure and resulting illness. The VA gives mesothelioma a disability rating of 100%.
Talk to an experienced asbestos law firm in San Juan, Bayamon, Carolina, Ponce, Caguas, Guaynabo, Arecibo, and anywhere else on the island to get started with a claim.
Who Can File a Claim for Mesothelioma in Puerto Rico?
Anyone exposed to asbestos and diagnosed with a related illness is eligible to file a lawsuit or make a claim. You might not be sure if you encountered asbestos in the past. An asbestos lawyer can help you find any past exposure.
Most exposure to asbestos in Puerto Rico and elsewhere occurred at work. Many industries used asbestos heavily. One of the biggest uses of asbestos was in construction. If you worked any type of construction job, from demolition and laboring to skilled trades like plumbing or carpentry, you could have been exposed.
Asbestos in Sugar Manufacturing
Sugar milling and refining was once a huge industry in Puerto Rico. It peaked in the 1950s, and today there are just a few plants left. Many of the facilities were constructed and operated when asbestos was used heavily.
Like other industrial facilities, sugar mills and refineries used asbestos as insulation. It insulated the walls and roof, plumbing, furnaces, and equipment. Workers could have been exposed any time these materials were disrupted by repair work, routine maintenance, or accidents and natural disasters.
Paper Mills
Another important industry in Puerto Rico in the past when asbestos was in use is paper manufacturing. Paper mills, like other industrial sites, were built with asbestos in numerous components.
Just one example is the site of the former Global Fibers Paper Mill in Arecibo. An energy company began a resource recovery project on the site in 2017 and discovered asbestos in buildings that needed to be safely demolished.[1]
Paper mills used asbestos to insulate many areas of buildings and to prevent fires. Much of the structure of buildings would have contained asbestos insulation as well as heat-generating equipment like boilers.
Ports, Military Bases, and Asbestos
As an island in the Caribbean, Puerto Rico has ports with ships and has also been a strategic military site in the past. While there is just one military base currently operating on the island, bases have long been sources of exposure to service men and women.
Fort Buchanan, in Guaynabo and just outside of San Juan, is currently under the management of the United States Army Reserve Command but has passed through most of the military branches.[2]
Fort Buchanan underwent asbestos mitigation and abatement in the 1990s and early 2000s. Before that time, any residents and workers could have been exposed to asbestos.[3]
There are no Naval shipyards on the island, but ports in Puerto Rico likely contaminated people with asbestos. In the past asbestos was used extensively on ships. Anyone who worked on ships in the ports could have been exposed through insulation and other materials.
Known Asbestos Sites in Puerto Rico
Other industries, jobs, and worksites in Puerto Rico that likely used asbestos include industrial and manufacturing sites, shipyards, and military bases. These are just some examples of known asbestos occurrences on the island:
Alcoa Steamship Company, San Juan, San Turce
American Cyanamid Company, Manati
Antilles Brewing Company, Carolina
Arecibo Observatory, Arecibo
Borinquen Insulation, San Juan
Caribbean Insulation, San Juan
Central Aguirre Sugar Company, Aguirre
Del Monte de Puerto Rico, Jan Juan
Esso Standard Oil, Las Piedras
Loiza Sugar Company, Loiza
Neptune Packing, Mayaguez
Puerto Rico Water Resources Authority, San Juan
Pfizer Pharmaceuticals, Barceloneta
Plato Sugar Company, Aguadilla
San Juan and Rio Piedras Railroad, San Juan
Santa Isabel Sugar Company, San Juan
Sun Oil Company, Yabucoa
U.S. Atomic Energy Commission, Rincon
Union Carbide, Ponce
Utuado Sugar Company, Utuado
Are Puerto Ricans Still at Risk for Asbestos Exposure?
Because asbestos was used so much in the past, residents of Puerto Rico still face daily risks of exposure to asbestos from more than one source:
Older Buildings with Asbestos
Like most places in the U.S., older buildings in Puerto Rico were constructed with asbestos in everything from roofing materials and floor tiles to insulation and soundproofing. Residents face risks of exposure in older homes, public buildings, and schools.
People living in low-income housing are at particular risk. Beginning in the 1970s, the Puerto Rican government turned to asbestos as a low-cost material for use in public and subsidized housing. Residents were not warned of the risks and could have been exposed when doing any renovation work in their homes.[4]
Natural Disasters and Asbestos
When asbestos in older buildings remains contained and encapsulated, it poses no threat to workers or residents. When disturbed, the fibers can become airborne and cause harm. One important way that asbestos gets disturbed is through the damage to buildings caused by natural disasters.
In Puerto Rico, hurricanes cause a lot of damage that puts all residents at risk of asbestos exposure. Any older buildings that still contain asbestos and get damaged in a hurricane are dangerous. Once dried, wind and air can transport asbestos fibers far and wide.
Recent hurricanes, including Irma, Maria, and Fiona, caused a lot of structural damage and are known to have created asbestos risks.[5]
Laws That Affect Puerto Rico Mesothelioma Lawsuits and Claims
States and territories regulate personal injury lawsuits and claims, so the processes and any limitations vary by location.
One important factor is the statute of limitations, the time a victim has to file a lawsuit. In Puerto Rico, the statute of limitations for both personal injury and wrongful death is just one year. This means that victims must act quickly once they realize their illness or loved one's death resulted from negligent asbestos exposure.
This is one of the most important reasons to work with an experienced Puerto Rico mesothelioma lawyer. They understand all the complex laws that impact your case and your ability to recover damages.
Getting Treatment for Mesothelioma in Puerto Rico
Puerto Rico is home to several excellent cancer centers. Although there are no facilities dedicated to mesothelioma, patients can find experienced oncologists, radiation specialists, and surgeons for treatment:
HIMA Health. HIMA's Oncology Hospital is located in San Pablo and is one of the most comprehensive cancer treatment centers on the island. It is accredited by the Commission on Cancer.[6]
San Cristobal Cancer Institute. Located in Ponce, San Cristobal offers advanced and comprehensive cancer care and the latest treatment technologies.[7]
The University of Puerto Rico. The University's Comprehensive Cancer Center is both a treatment facility and research center partnered with MD Anderson in Texas.[8]
How to Work with a Puerto Rico Mesothelioma Lawyer
Many of the mesothelioma lawyers working with asbestos victims in Puerto Rico are based on the mainland. This can make it a little more difficult but not impossible to get good results.
When choosing a law firm, be sure they have experience working with Puerto Rican clients and asbestos cases. Experienced attorneys understand Puerto Rican and federal laws regarding asbestos and personal injury lawsuits. They can get you the best results and maximize your compensation.
The right asbestos attorney will provide you with options and will take all the necessary steps to get you a good outcome. Be communicative, provide them with all the information you have, and be patient as they do what it takes to get you justice.
Get Your FREE Mesothelioma Packet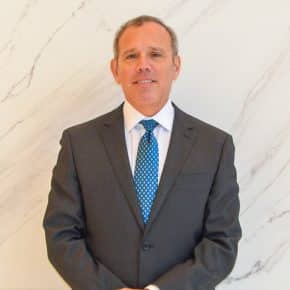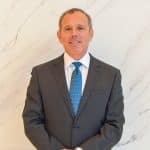 Rod De Llano was born and raised in Laredo, Texas. He graduated from Princeton University with a B.A. in Economics, and earned a law degree from the University of Texas. After working for an international law firm for several years, Rod formed a law firm dedicated to representing persons injured by exposure to asbestos products. For over 20 years, Rod has fought for persons diagnosed with asbestos-related diseases such as mesothelioma, lung cancer, and asbestosis. His clients have recovered over $1 billion over the years.