Mitomycin in the Treatment of Mesothelioma
This page has been fact checked by a Doctor of Pharmacy who specializes in Oncology. Sources of information are listed at the bottom of the article.
We make every attempt to keep our information accurate and up-to-date.
Please Contact Us with any questions or comments.
Mitomycin in the treatment of mesothelioma may be useful in some patients. Several studies show that some people with mesothelioma can be helped by this antibiotic, leading to disease stability and symptom relief by combining it with other drugs.
What Is Mitomycin?
Mitomycin is an antibiotic that is used in cancer treatment as part of chemotherapy. The FDA approved it to treat metastatic pancreatic and stomach cancers. Oncologists sometimes prescribe it for other cancers as well, including cervical cancer, non-small cell lung cancer, and mesothelioma.[1]
Although it is an antibiotic, a type of medication usually used to treat bacterial infections, mitomycin is only used for cancer treatment. It comes from a substance isolated from the Streptomyces caespitosus bacteria, and it works by slowing or stopping the growth of cancer cells. Other chemotherapy drugs actually kill or destroy cancer cells.
Mitomycin kills cancer cells by generating radicals, compounds that interact with and change DNA. In cancer cells, these radicals cross-link DNA molecules. This prevents the cells from replicating, which serves to slow down or potentially stop tumor growth.[2]
How Is Mitomycin Used?
Oncologists may turn to mitomycin as part of chemotherapy treatment for patients with specific types of cancer that have not responded well to other chemotherapy drugs, radiation therapy, or surgery. It is administered intravenously, approximately every six to eight weeks.[1]
Mitomycin is often given with other chemotherapy drugs. The dosing and the exact combination of drugs vary depending upon the individual patient, the type and extent of the cancer, and previous treatments.
Side Effects of Mitomycin
Like other chemotherapy drugs, mitomycin targets fast-growing cells, rapidly dividing into new cells. This helps them target and kill tumor cells, making other healthy cells vulnerable and causes uncomfortable side effects.
The side effects that are more common and less serious include:[3]
Nausea
Vomiting
Loss of appetite
Hhair loss
Increased risk of infections
Skin rash
Tiredness
Numbness in fingers and toes
Side effects that may be more serious include coughing, decreased urination, shortness of breath, swelling in the feet and legs, and mouth sores.
If you have been given mitomycin and experience blood in the stool or black tarry stool, fevers, difficult urination, red spots on the skin, unusual bleeding and bruising, or pains in the side or lower back, contact your doctor immediately.[3]
Treating Mesothelioma with Mitomycin
The chemotherapy drugs most often used to treat mesothelioma are pemetrexed, cisplatin, carboplatin, gemcitabine, and vinorelbine. Patients often receive a combination of more than one drug for better results, and for mesothelioma, pemetrexed and cisplatin are the most common combination used.[4]
Mitomycin and cisplatin. The earliest studies investigating the usefulness of mitomycin for mesothelioma treatment used laboratory mice. In one early study, mice were implanted with human mesothelioma cells. The combination treatment of mitomycin with cisplatin was found to be most effective. Based on this finding, the researchers then used this pairing in twelve human patients, and four responded to it, with three partial responses and one complete response.[5]
Mitomycin, cisplatin, and antiviral drugs. Since that study, several more have investigated using mitomycin with cisplatin and various other drugs. In one study, the patients were given the two drugs and alpha-2b-interferon, an antiviral drug that is thought to stimulate the immune system to help fight cancer. Some participants had good results, while others experienced cancer progression despite the new treatment regimen. The researchers concluded that the interferon was not helpful, though it trended towards a possible improvement if more patients had been enrolled in the study.[6]
Mitomycin, cisplatin, and irinotecan. In another study, researchers combined mitomycin and cisplatin with irinotecan, a chemotherapy drug used most often for colon and rectal cancers. They enrolled forty-nine pleural mesothelioma patients to receive this combination treatment. Most saw a good response to the treatment with no disease progression. Just four patients continued to have disease progression, with a few patients not reported. The researchers concluded that this combination could be an effective first-line treatment to slow the spread of mesothelioma.[7]
Mitomycin, cisplatin, and vinblastine. This combination may help mesothelioma patients get symptom relief with palliative treatment. Palliative care is the management of symptoms for patients with advanced cancer. Researchers found that most of the thirty-nine mesothelioma patients in palliative care tolerated the combination well, and twenty-four saw significant reductions in cancer symptoms, especially pain.[8]
Not everyone responds the same way to chemotherapy drugs and combinations. While mitomycin used with other medications may provide good results for some patients, it doesn't work for others. There is an opportunity in combining this antibiotic with other chemotherapy drugs for patients with mesothelioma, but the research is still limited. Talk to your doctor about using mitomycin or any clinical trials that are currently using the drug.
Get Your FREE Mesothelioma Packet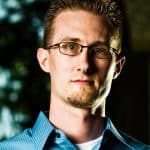 Kyle J. Becker, PharmD is certified by the Board of Pharmacy Specialties in Oncology Pharmacy. Dr. Becker earned his pharmacy degree from Shenandoah University and he currently serves as an oncology pharmacist at Parkview Cancer Institute.