Targeted Therapies for Malignant Mesothelioma
This page has been fact-checked by a Doctor of nursing practice specializing in Oncology and has experience working with mesothelioma patients.
Sources of information are listed at the bottom of the article. We make every attempt to keep our information accurate and up-to-date.
Free Mesothelioma Packet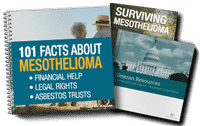 New treatment options
Learn from survivors
Veterans benefits & claims
File for your share of $30 billion in trust funds
Please Contact Us with any questions or comments.
Targeted therapies for malignant mesothelioma are new and more focused than the traditional chemotherapy most often used to treat this cancer. They target specific genes or proteins to make treatment more effective and safer.
What is Targeted Mesothelioma Therapy?
Targeted mesothelioma therapy is a mode of treatment for cancers that focuses specifically on destroying cancerous cells—and on sparing the healthy cells that surround them. They target DNA and specific proteins.[1]
Free Mesothelioma Packet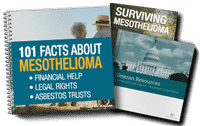 New treatment options
Learn from survivors
Veterans benefits & claims
File for your share of $30 billion in trust funds
Unlike older, traditional forms of cancer therapy such as chemotherapy and radiation treatment, targeted therapies work to reduce damage to healthy tissue while doling out as much damage as possible to malignant tissue.
How Does Targeted Therapy Work?
There are a variety of targeted therapies, each of which work in a different way—but the premise behind them all is the same: destroy cancer cells and spare healthy cells in order to reduce tumor size and keep cancer from spreading.
Rather than attacking a wide swath of tissues, healthy or cancerous, as radiation therapy or traditional chemotherapy does, targeted therapy is just that—it targets proteins in the "bad" cells, and the aim of using this treatment is to "shoot down" the bad cells without having healthy tissue become a casualty in the war on cancer.
What Types of Targeted Therapies Are There?
There are several varieties of targeted cancer therapy available, each of them using a different mechanism to fulfill the same purpose: targeting cancer cells for annihilation while protecting the healthy cells that surround them. Let's discuss a few of them in greater detail:
Those That Affect Expression of Genes
Some targeted therapies are aimed at controlling the expression of genes that give rise to cancer (or that suppress tumors).[2] These targeted agents are designed to flip a genetic switch, telling the genes that control cancer growth or tumor inhibition to turn on or off. Several genetic factors control mesothelioma so multiple agents may have to be used in order for this form of targeted therapy to be effective.
Those That Affect Hormone Regulation
Similar to targeted agents that control gene expression, targeted agents that control hormone regulation fulfill the purpose of controlling hormones that are involved in cancer growth and proliferation. These targeted agents can help to halt the growth and spread of tumors by telling certain hormones to produce more or less of themselves.[1]
Those That Affect the Immune System's Response to Cancer
Some forms of targeted therapy work by causing the immune system to work against the cancerous cells in the body. The targeted therapies that manipulate the immune system show great promise in keeping tumor growth and spread under control by inducing an autoimmune response that singles out cancer cells.[1]
Those That Enact Cancer Cell Death
Some targeted agents cause apoptosis to take place in cancer cells. Apoptosis is a preprogrammed cellular death that a cell has encoded into itself. Essentially, it is a form of "cellular suicide," programmed to take place under a given set of circumstances. Researchers have found that some drugs work to induce this preprogrammed cell death in mesothelioma tumors.[1]
Who Are the Best Candidates for Targeted Therapies?
All cases of mesothelioma can be considered for targeted therapy options to determine appropriateness of use. It will depend on several factors, including the stage and type of mesothelioma. Ongoing research continues to evaluate targeted therapy for all cancer types. For example, certain types of immunotherapy are now being considered for different tumor types. Talk to your oncologist about your available treatment options if you want to know if using a targeted therapy approach is right for you.
What Are the Benefits to Targeted Therapies?
The main benefit of targeted therapy is to specifically treat the cancer cells and ideally sparing normal cells. Ideally this would lead to improved effectiveness and less side effects. Generally speaking, chemotherapy and radiation have unfavorable side effects. Many patients, using targeted therapies, experience far fewer side effects and have far more quality of life during and after treatment.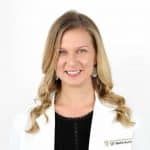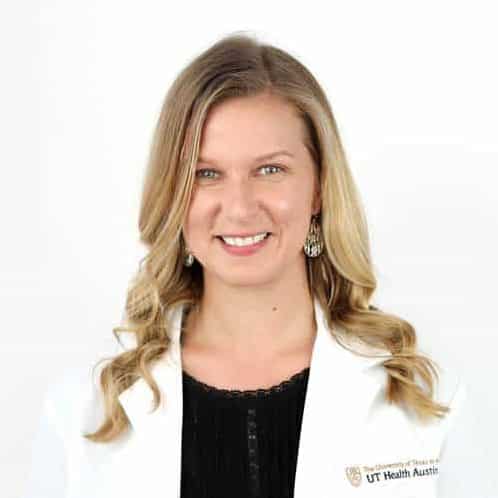 Anne Courtney has a Doctor of Nursing Practice degree and is an Advanced Oncology Certified Nurse Practitioner. She has years of oncology experience working with patients with malignant mesothelioma, as well as other types of cancer. Dr. Courtney currently works at University of Texas LIVESTRONG Cancer Institutes.