Targeted Therapies for Mesothelioma
This page has been fact-checked by a Doctor of nursing practice specializing in Oncology and has experience working with mesothelioma patients.
Sources of information are listed at the bottom of the article. We make every attempt to keep our information accurate and up-to-date.
Please Contact Us with any questions or comments.
Targeted therapies for mesothelioma are treatments that kill cancer cells more specifically than chemotherapy drugs, which often kill healthy cells. They target specific genes or proteins to make treatment more effective and safer. Currently, two targeted therapies are approved for treating mesothelioma: Opdivo (nivolumab) and Yervoy (ipilimumab).
What Is Targeted Therapy for Cancer?
Targeted therapy is not limited to mesothelioma. It is an evolving type of treatment that could benefit patients with various types of cancer.
Targeted therapy is a mode of treatment for cancers that focuses specifically on destroying cancerous cells and sparing the healthy cells surrounding them. They target DNA and specific proteins.[1]
Is Targeted Therapy Better Than Chemo and Radiation?
Unlike older, traditional forms of cancer therapy such as chemotherapy and radiation treatment, targeted therapies reduce damage to healthy tissue while doling out as much damage as possible to malignant tissue.
Is Targeted Therapy FDA-Approved for Mesothelioma?
The U.S. Food and Drug Administration (FDA) has approved one combination of targeted immunotherapy drugs for mesothelioma.
Approved in 2020, nivolumab and ipilimumab target two specific proteins on T-cells in the immune system. Their actions act like notifications to the immune system, telling it to attack and kill cancer cells.
Are There Targeted Therapies for Lung Cancer?
Asbestos-exposure victims with non-small cell lung cancer have many more options for approved targeted therapies.
These include bevacizumab and ramucirumab, which target the growth of blood vessels in tumors. There are also drugs that target specific genes, growth factor receptors, and more.[2]
Some of the approved targeted therapies for lung cancer might be beneficial to mesothelioma patients, even if not approved. It is up to oncologists and other specialists to determine which treatments are best for their patients.
How Much Does Targeted Therapy Cost?
In general, targeted therapy is very expensive. The final cost to a patient varies depending on the medications used, the patient's insurance coverage, and other factors.
A study of the cost-effectiveness of nivolumab and ipilimumab in patients with renal cell carcinoma found this therapy often costs more than $100,000.[3]
How Does Targeted Therapy Work?
There are a variety of targeted therapies, each of which works differently—but the premise behind them all is the same: destroy cancer cells and spare healthy cells to reduce tumor size and keep cancer from spreading.
Rather than attacking a wide swath of tissues, healthy or cancerous, as radiation therapy or traditional chemotherapy does, targeted therapy is just that—it targets proteins in the "bad" cells or it targets specific genes or hormones.
The aim of using this treatment is to "shoot down" the bad cells without having healthy tissue become a casualty in the war on cancer.
The Types of Targeted Therapy
There are several varieties of targeted cancer therapy available. They use a different mechanism to fulfill the same purpose: targeting cancer cells for destruction while protecting the healthy cells surrounding them. Let's discuss a few of them in greater detail:
Treatments That Target Gene Expression
Some targeted therapies aim to control the expression of genes that give rise to cancer (or that suppress tumors).[4] These targeted agents are designed to flip a genetic switch, telling the genes that control cancer growth or tumor inhibition to turn on or off.
Several genetic factors control mesothelioma, so multiple agents may have to be used for this form of targeted therapy to be effective.
Treatments That Regulate Hormones
These targeted agents control particular hormones involved in cancer growth and proliferation. They can help halt the growth and spread of tumors by telling certain hormones to produce more or less of themselves.[1]
Targeting the Immune System's Response to Cancer
Some forms of targeted therapy work by causing the immune system to work against the cancerous cells in the body. The targeted therapies that manipulate the immune system show great promise in keeping tumor growth and spread under control. They induce an autoimmune response that singles out cancer cells.[1]
Treatments That Trigger Cancer Cell Death
Some targeted agents cause apoptosis in cancer cells. Apoptosis is a preprogrammed cellular death that a cell has encoded into itself. Essentially, it is a form of "cellular suicide," programmed to take place under a given set of circumstances.
Researchers have found that some drugs work to induce this preprogrammed cell death in mesothelioma tumors.[5]
Therapies That Target Blood Vessel Formation
Some new treatments target vascular endothelial growth factor (VEGF). VEGF is a protein necessary for growing new blood vessels. Tumors need blood vessels to get nutrients and oxygen and to grow. Drugs that stop this process can slow or halt tumor growth.
Bevacizumab is one of the most commonly used medications that target the formation of blood vessels in tumors. Although not approved yet for mesothelioma, clinical trials have shown that it can benefit patients.
Results from these trials indicate that bevacizumab used with other treatments can improve overall survival for mesothelioma patients. It can also improve quality of life.[6][7]
Targeting Mesothelin
Mesothelin is a protein often expressed in high quantities in mesothelioma cancer cells. This makes it a good target for mesothelioma treatments.
Researchers have developed several drugs that target mesothelin using antibodies, vaccines, and immune system T-cells. None are yet approved for mesothelioma.[5]
Targeting the BAP1 Mutation
A mutation in the gene known as BAP1 is common in many cancers. More than half of mesothelioma patients have this mutation, making it a strong candidate for targeted therapy.
A recent phase II clinical trial published promising results for treating pleural mesothelioma with tazemetostat (Tazverik). It is only effective in patients with the BAP1 gene mutation.
In these patients, according to trial results, tazemetostat can help slow and control mesothelioma growth when the cancer progresses after initial chemotherapy. In the study, tazemetostat controlled disease in more than half of the participants. Side effects were minimal.[8]
Which Mesothelioma Patients Are Good Candidates for Targeted Therapies?
All cases of mesothelioma can be considered for targeted therapy options to determine the appropriateness of use. It depends on several factors, including the stage and type of mesothelioma.
Ongoing research continues to evaluate targeted therapy for all cancer types. For example, certain types of immunotherapy are now being considered for different tumor types. Talk to your oncologist about your available treatment options if you want to know if using a targeted therapy approach is right for you.
What to Expect When Receiving Targeted Therapy
If your oncology team thinks you are a good candidate for a targeted therapy, they will explain what to expect. They will give you instructions on how to prepare, what will happen during treatment, possible side effects, and what you can expect after the therapy.
Unlike chemotherapy and some types of radiation therapy, you will not need to be careful around loved ones. Targeted therapies do not put people close to you at risk of exposure to any harmful substances.
Most mesothelioma patients receiving targeted therapy are getting nivolumab and ipilimumab. This combination of drugs is administered intravenously. Patients receive an infusion of the drugs through an IV. The schedule of infusions varies by patient.
What Are the Benefits of Targeted Therapies?
The main benefit of targeted therapy is to specifically treat cancer cells and spare normal cells. Ideally, this would lead to improved effectiveness and fewer side effects.
Generally speaking, chemotherapy and radiation have unfavorable side effects. Many patients using targeted therapies experience far fewer side effects and have a greater quality of life during and after treatment.
What Are the Side Effects of Targeted Therapy for Mesothelioma?
Side effects vary by patient and specific treatment type. Some of the more common side effects of nivolumab and ipilimumab are:[9][10]
Dermatitis and skin rashes
Itchy skin
Fatigue
Diarrhea
Low sodium
Liver damage
High potassium
High calcium
Colitis
Shortness of breath
Nausea
Vomiting
Musculoskeletal pain
Cough
Chest pain
Edema
Targeted therapies represent a broad line of cancer research with great potential to help patients, including those with mesothelioma. To learn more, talk to your medical team about any targeted therapies that might work for you and any clinical trials for which you might qualify.
Get Your FREE Mesothelioma Packet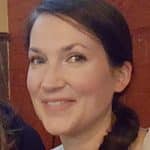 Mary Ellen Ellis has been the head writer for Mesothelioma.net since 2016. With hundreds of mesothelioma and asbestos articles to her credit, she is one of the most experienced writers on these topics. Her degrees and background in science and education help her explain complicated medical topics for a wider audience. Mary Ellen takes pride in providing her readers with the critical information they need following a diagnosis of an asbestos-related illness.
Get Your FREE Mesothelioma Packet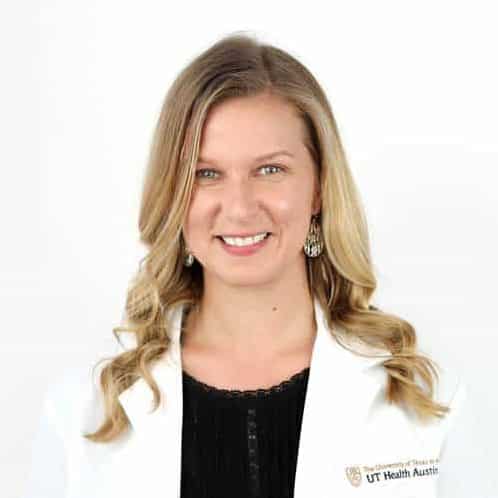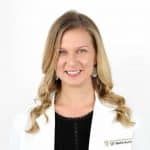 Anne Courtney has a Doctor of Nursing Practice degree and is an Advanced Oncology Certified Nurse Practitioner. She has years of oncology experience working with patients with malignant mesothelioma, as well as other types of cancer. Dr. Courtney currently works at University of Texas LIVESTRONG Cancer Institutes.