This page has been fact-checked by a Doctor of nursing practice specializing in Oncology and has experience working with mesothelioma patients.
Sources of information are listed at the bottom of the article. We make every attempt to keep our information accurate and up-to-date.
Please Contact Us with any questions or comments.
Mesothelioma in women is rarer than in men because the leading cause is asbestos exposure in the workplace decades ago. Causes in women can include direct workplace asbestos exposure, environmental factors, secondhand exposure from men who worked with asbestos, and even talcum powder. On average, women diagnosed with mesothelioma respond better to treatment and have a longer life expectancy than men.
How Many Women Develop Mesothelioma?
The worldwide incidence of mesothelioma has always been lower for women than for men, but they still get diagnosed. One study looked at mesothelioma diagnoses in the United States between 2003 and 2008.
Researchers discovered the incidence of mesothelioma in men was 1.93 cases per 100,000. In contrast, the incidence for women was only 0.41 per 100,000.
The United Kingdom and Australia have some of the highest incidences globally for women at 0.7 per 100,000; although, this is still lower than for men.[1]
How Are Women Exposed to Asbestos?
For both sexes, the number one risk factor for mesothelioma is asbestos exposure. This mineral was commonly used in construction applications, shipbuilding, and automobiles. Anyone who worked in an industry with asbestos could have been exposed and later diagnosed with mesothelioma.
While men have been more likely to be exposed at work, there are several avenues of asbestos exposure for women:
Direct workplace exposure. Women who worked in industries that used asbestos had the same risks for exposure as men.
Secondary exposure. Men who worked with asbestos often brought the fibers home on their clothing and in their hair, causing secondary exposure in their families.
Schools. Teaching caused direct exposure for many women because older school buildings often contained asbestos insulation and other materials.
Environmental asbestos exposure. A study examined a group of 3,000 women living in or close by a town located near an asbestos mine in Australia between the 1940s and 1990s. Data showed that 8% of mesothelioma deaths in the area were women, a rate higher than in other populations.[2]
Asbestos in Talcum Powder
Many of the exposure routes to asbestos included both men and women. Recent studies show that talcum powder may be a source of asbestos that affected women much more than men.
Talc is a mineral that sometimes naturally contains asbestos. Products made with talc, like talcum powder, are supposed to have any contaminating asbestos removed, but that hasn't always happened.
Investigative reports have found that Johnson & Johnson knew for years that its Baby Powder contained asbestos. It did nothing to warn the public about this.[3]
Studies have connected the use of these types of products with the inhalation of asbestos fibers. They have found that women diagnosed with mesothelioma likely developed cancer, at least in part, through decades of talcum powder use.[4]
Diagnosis of Mesothelioma in Women
Diagnosis methods are similar for men and women. As with men, women may not be diagnosed until decades after exposure; however, women are usually diagnosed at a younger age than men. Diagnosis typically includes:
Physical exams and X-rays to rule out more common conditions
CT scans or MRIs to investigate soft tissues and look for areas of abnormalities
Biopsies to find or rule out malignancy
Histological examination of biopsied tissue to determine the origin of any malignancy
As with men, most women with mesothelioma are diagnosed with the pleural form, but more women than men get diagnosed with the peritoneal form, cancer that originates in the abdominal lining.
Both men and women are often misdiagnosed with a more common condition, like lung cancer. This is a bigger risk for women, who usually have a lower risk of asbestos exposure.
Treatment of Mesothelioma in Women
Treatment is also similar for both men and women. Because women are often diagnosed at a younger age, they may be eligible for more aggressive treatments.
Treatment may include a combination of chemotherapy, radiation, and surgery. An aggressive surgery called an extrapleural pneumonectomy might be an option for some women. This radical procedure removes one entire lung, the pleura, part of the diaphragm, and lymph nodes.
Women may have a better chance of surviving this surgery than men, and it is the best chance patients with pleural mesothelioma have for remission.
Those with peritoneal mesothelioma can benefit from cytoreductive surgery to remove cancerous tissue. This is followed by HIPEC, a circulation of heated chemotherapy drugs in the abdomen that helps extend life expectancy.
What is the Prognosis for Women with Mesothelioma?
The prognosis is generally poor for anyone diagnosed with mesothelioma, regardless of gender. It is an aggressive cancer that spreads quickly and is difficult to treat.
However, studies have found that women with mesothelioma have a slight survival advantage and generally receive a better prognosis than men.
This may be because women are typically younger at the time of diagnosis. They are candidates for more aggressive treatment strategies.[5]
Taking Legal Action for Mesothelioma
After years of workplace exposure, lawsuits, and asbestos trust funds are avenues to compensate people who developed mesothelioma. Many employers or the companies that manufactured materials used on the job can be held liable for exposure.
Women have as much of a right to justice or compensation through legal action as men. Proving exposure can be more difficult in some cases, but it is possible with the guidance of an experienced asbestos attorney.
In 2010 a California jury awarded Rhoda Evans over $200 million in damages after she contracted mesothelioma. Her husband worked for CertainTeed Corporation, a company that made construction materials with asbestos.[6]
Evans experienced secondary exposure, like many women. Her husband brought the asbestos fibers home on his clothes. The jury agreed that his employer held 70% of the liability for her illness.[6]
It is essential that women exposed to asbestos determine if a company is liable. The right mesothelioma lawyer can help you track down those responsible. Getting justice and compensation is your right.
Get Your FREE Mesothelioma Packet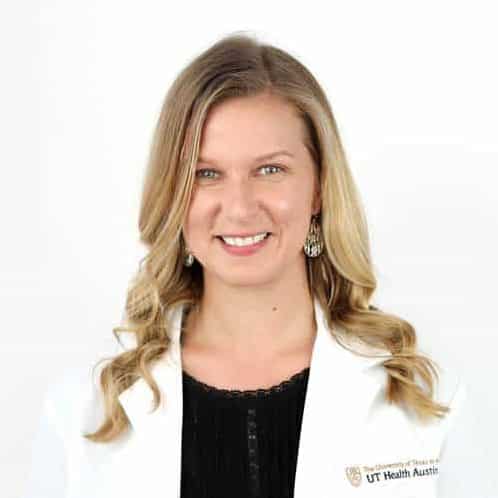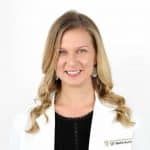 Anne Courtney has a Doctor of Nursing Practice degree and is an Advanced Oncology Certified Nurse Practitioner. She has years of oncology experience working with patients with malignant mesothelioma, as well as other types of cancer. Dr. Courtney currently works at University of Texas LIVESTRONG Cancer Institutes.