This page has been fact checked by a Doctor of Nursing Practice who specializes in Oncology and has experience working with mesothelioma patients.
Sources of information are listed at the bottom of the article. We make every attempt to keep our information accurate and up-to-date.
Free Mesothelioma Packet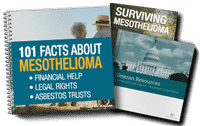 New treatment options
Learn from survivors
Veterans benefits & claims
File for your share of $30 billion in trust funds
Please Contact Us with any questions or comments.
Most mesothelioma cases occur in elderly men. This devastating cancer is caused by asbestos exposure and develops over decades. Workplace exposure is the primary cause and men more commonly worked in industries that used asbestos, including construction, shipping, and the United States Navy. Historically, fewer women have worked in these industries than men.
However, women do develop mesothelioma. The causes for women include direct asbestos exposure, environmental factors, genetics, and secondhand exposure from men who worked around the mineral. While fewer women are diagnosed with this aggressive cancer, those who are have a slight advantage over men. Statistically, women experience better responses to treatment and longer survival times.
Free Mesothelioma Packet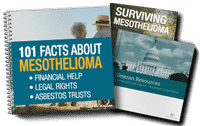 New treatment options
Learn from survivors
Veterans benefits & claims
File for your share of $30 billion in trust funds
Incidence in Women
The worldwide incidence of mesothelioma has always been lower for women than for men. One study looked at mesothelioma diagnoses in the United States between 2003 and 2008. Researchers discovered the incidence in men was 1.93 cases per 100,000. In contrast, the incidence for women was only 0.41 per 100,000. The United Kingdom and Australia have some of the highest incidences in the world for women at 0.7 per 100,000; although, this is still lower than for men.[1]
Women and Asbestos Exposure
For both sexes, the number one risk factor for mesothelioma is exposure to asbestos. This mineral was commonly used for decades in construction applications, ship building, and automobiles. Anyone who worked as a plumber, pipefitter, welder, electrician, or automotive mechanic may have been exposed to asbestos, and those who worked in shipbuilding, on ships, or in factories that manufactured materials using asbestos could be at risk of developing mesothelioma.
Workplace exposure to asbestos posed more of a threat to men because fewer women worked these jobs prior to the 1970s; however, women were more commonly exposed to asbestos through secondary contact. This secondary contact occurred when men working with the mineral brought its fibers home on their clothes and hair.
Teaching is one profession that caused direct exposure for many women. In the past, school buildings often contained large amounts of asbestos. After years of exposure, some teachers, many of them women, developed mesothelioma.
A third way women were affected by asbestos was through environmental exposure. One study examined a group of approximately 3,000 women living in or near a certain town in Australia between the 1940s and 1990s. This town was located near an asbestos mine. Data showed that 8% of mesothelioma deaths in the area were women. This is much higher than other populations.[2]
Another example of environmental exposure occurred in a region of Turkey with natural asbestos in the environment. One study found women in this region were at a greater risk of exposure than men. This is the reverse of what is seen in most places. Researchers concluded this may be a result of whitewashing homes with asbestos-containing white soil which is natural to the area. Women traditionally did this chore, which could explain the increased exposure.
Diagnosis and Treatment
Diagnosis methods are similar for men and women. As with men, women may not be diagnosed until decades after exposure; however, women are typically diagnosed at a younger age than men. Diagnosis typically includes imaging of the chest cavity to rule out more common conditions. This is usually followed by biopsies and histological examination of tissue cells. As with men, most women receive a pleural mesothelioma diagnosis, yet a greater percentage of women with mesothelioma will be diagnosed with the peritoneal form, the cancer that originates in the abdominal lining.
Treatment is also similar for both men and women. Because women are often diagnosed at a younger age, they may be eligible for more aggressive treatments. Treatment may include a combination of chemotherapy, radiation, and surgery. An aggressive surgery called an extrapleural pneumonectomy may be an option for some women. This radical procedure removes one entire lung, the pleura, part of the diaphragm, and lymph nodes. Women may have a better chance of surviving this surgery, and it is the best chance patients with pleural mesothelioma have for remission.
Prognosis
The prognosis is generally poor for anyone diagnosed with mesothelioma, regardless of gender. It is an aggressive cancer that spreads quickly and is difficult to treat; however, studies have found that women have a slight survival advantage and generally receive a better prognosis than their male counterparts. Because women are typically younger at the time of diagnosis, they are often candidates for more aggressive treatment strategies.[3]
Women and Legal Action
For people who developed mesothelioma after years of workplace exposure, lawsuits and asbestos trust funds are avenues to compensation. Most who were victims of workplace exposure did not realize they were at risk. Many believe their employers or the companies that manufactured materials they used were liable. Women with mesothelioma have less success with legal action because the connection to workplace asbestos is harder to prove than for men directly exposed on the job.
One case went to the Ohio Supreme Court. The plaintiff was a woman named Mary Adams. Mary's husband worked as a pipefitter at Goodyear between 1973 and 1983. He brought home asbestos on his work clothes, and Mary shook out the dust before washing them. In 2007, Mary was diagnosed with mesothelioma. The Court ultimately ruled in favor of Goodyear due to an Ohio statute that only allowed liability claims for exposure that occurred on the company's premises. Because Mary was exposed in her home, she was denied justice and compensation.
Despite difficulties like Mary's, it is important that women exposed to asbestos determine if liability can be assigned to a company. Mining companies, employers, factory owners, and other groups that used asbestos, exposing workers and their families, should be held accountable. While men more commonly suffer from mesothelioma, women are also diagnosed with this terrible disease.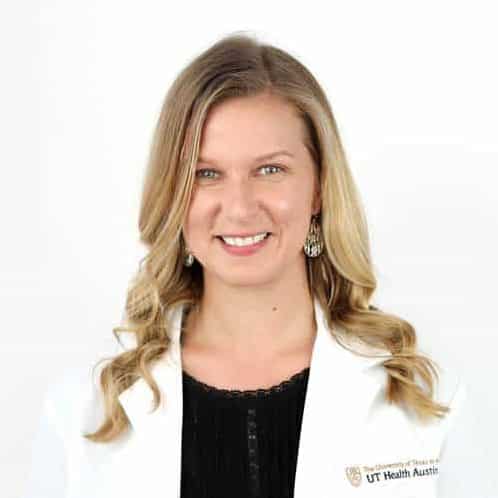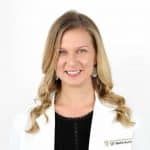 Anne Courtney has a Doctor of Nursing Practice degree and is an Advanced Oncology Certified Nurse Practitioner. She has years of oncology experience working with patients with malignant mesothelioma, as well as other types of cancer. Dr. Courtney currently works at University of Texas LIVESTRONG Cancer Institutes.