Talcum Baby Powder Lawyer
This article has been fact checked by an experienced mesothelioma attorney. Sources of information are listed at the bottom of the article.
We make every attempt to keep our information accurate and up-to-date.
Please Contact Us with any questions or comments.
Get Financial Help Now
Get Help from the Top Mesothelioma Law Firms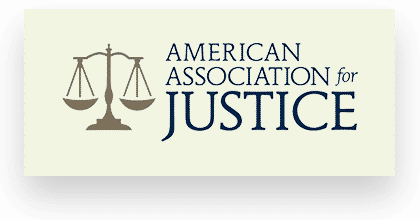 Free Consultation
Brochures from Top Law Firms
Testimonials
A talcum baby powder lawyer helps victims of cancer caused by talcum powder file lawsuits for justice and compensation. Talcum powder may contribute to ovarian cancer in women who used the products regularly for years. Asbestos contamination in the powders may also have contributed to mesothelioma in some users.
About Talcum Powder Lawsuits
Talcum powder lawyers help their clients file lawsuits against the manufacturers of talc-based products like baby powder. Talc often contains asbestos. Regular use of contaminated talcum powder products has been linked with mesothelioma and ovarian cancer.
Who Qualifies for Talcum Powder Lawsuits?
Anyone who used a talc-based product regularly for years and now has cancer may be eligible to file a baby powder lawsuit. A lawyer specializing in these cases can review your situation and determine if you have a strong case to file and win a lawsuit.
How Long Does a Talcum Powder Lawsuit Take?
The duration of a lawsuit varies considerably and depends on individual factors in each case. If you can get a settlement, it will probably take less time, maybe just a few months. A trial can take months to years to complete.
What Is the Payout for a Talcum Powder Lawsuit?
Many factors go into the settlement or jury verdict award for a baby powder lawsuit. Working with an experienced lawyer will help you maximize this payout. It depends on the strength of your evidence, your diagnosis, the severity of your illness, and medical expenses.
Settlement amounts are not always disclosed, but some lawsuits have already ended in multimillion-dollar payouts for the victims.
How a Talcum Baby Powder Lawyer Can Help You
If you believe that your cancer diagnosis is related to the use of talcum baby powder, regardless of the brand, you could have a case. To proceed with a lawsuit, you need a good lawyer for several reasons:
A lawyer or legal team understands the laws that govern products liability cases and can help you sort through and make sense of them.
They also have access to the experts and witnesses you need to make a case and prove that your medical condition is related to baby powder use.
A lawyer can help you get justice for the harm caused to you and even prevent harm to people in the future.
You'll have a good chance of recovering damages to help with medical and other expenses with the right lawyer on your side.
How Can Baby Powder Cause Cancer?
Baby powder is a product made using talc, a natural mineral mined and processed to make several hygiene and beauty products. There is evidence that talc can contain traces of asbestos, also a natural mineral.[1]
Any talcum powder containing asbestos fibers could be dangerous because it is easy to inhale or ingest the powder accidentally. The asbestos fibers lodge in tissues in the lungs and cause damage that can lead to mesothelioma, an aggressive type of cancer that is difficult to treat.
Regulations put in place in the 1970s are supposed to ensure that talcum powder products contain no asbestos, but studies have found that even recent samples may be contaminated.
Another cancer connection with baby powder is ovarian cancer. Many women use it on the genital area, and studies have shown that these women who use talcum powder are at a greater risk of having ovarian cancer.[2] Some studies have even found talc particles inside ovaries and ovarian tumors.
How Talcum Powder Lawyers Have Already Helped Victims
Victims of mesothelioma or ovarian cancer, who used baby powder products regularly and for years, or even decades, have filed and won lawsuits against the responsible companies:
One recent verdict came down in favor of the plaintiff, Stephen Lanzo, in New Jersey. Lanzo used Johnson & Johnson's Baby Powder for decades and developed mesothelioma. His lawyer found evidence in the form of internal memos from the company from the 1960s. These proved that the company knew that asbestos could be a problem and failed to warn consumers. The jury awarded Lanzo $117 million.[3]
Another recent case that just finished in California also went in favor of the victim who got a diagnosis of mesothelioma after years of asbestos use. The jury awarded Joanne Anderson $21.7 million. Johnson & Johnson was found to be responsible for 67% of the award. Talc suppliers were the other defendants.[4]
In addition to these individual cases there are also class action lawsuits. Many are Johnson & Johnson baby powder lawsuits over ovarian cancer. A group of women sued the company in Missouri courts, resulting in a $4.69 billion jury award to the victims. Johnson & Johnson appealed. An appeals court decided in favor of the victims but reduced the amount. Appealing again, the company lost when the state supreme court refused to hear the case.[5]
How to Find a Talcum Baby Powder Lawyer
If you choose to work with a lawyer to decide if and how to proceed with a talc lawsuit, you must select a professional with expertise in this field.
Where to Search for a Talcum Powder Lawyer
Contact your state's bar association to find lawyers who are in good standing and have the unique experience you need. There are very specific laws and rules that need to be followed in cases like these, so don't settle for a general practice lawyer.
You might also want to consider contacting anyone who has been in a similar situation. Find out if they have a lawyer they trust.
Use online searches for attorneys, but be aware that some claim they can handle your case but don't have the relevant experience. Always ask about experience, expertise, and past cases before hiring a lawyer.
What to Ask a Talcum Baby Powder Lawyer
As you narrow down your options, ask specific questions about experience, the kinds of cases they have taken on before, how their settlements and trials have turned out, and even for references from past clients:
How long have you been practicing?
How many talcum powder cases have you taken on and won?
What other experience do you have with product liability and personal injury?
How much time do you have to devote to my case?
Will you handle my case or will it be passed on to another lawyer?
What are the fees? Are they contingency based? What percentage do you take?
You will have the greatest chance of success when you choose the best lawyer for your case to guide you through this challenging legal process. Make sure you select someone, not just with the right experience, but who seems to have your best interests in mind and with whom you feel comfortable. You have to trust this lawyer and work with them for years to come.
Get Your FREE Mesothelioma Packet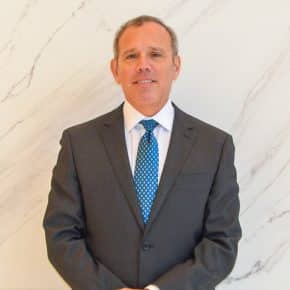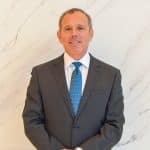 Rod De Llano was born and raised in Laredo, Texas. He graduated from Princeton University with a B.A. in Economics, and earned a law degree from the University of Texas. After working for an international law firm for several years, Rod formed a law firm dedicated to representing persons injured by exposure to asbestos products. For over 20 years, Rod has fought for persons diagnosed with asbestos-related diseases such as mesothelioma, lung cancer, and asbestosis. His clients have recovered over $1 billion over the years.