This page has been fact checked by an experienced mesothelioma Patient Advocate. Sources of information are listed at the bottom of the article.
We make every attempt to keep our information accurate and up-to-date.
Please Contact Us with any questions or comments.
Johnson & Johnson is well-known for many personal hygiene and pharmaceutical products. One of its most popular products, talcum powder, has triggered several lawsuits against the company in recent years. Asbestos in talc may contribute to mesothelioma and other cancers after decades of regular use.
About Johnson & Johnson
Today Johnson & Johnson is a large international company with more than 130,000 employees and billions of dollars in sales. It is one of the world's most recognizable brands for medical devices, pharmaceuticals, and personal care products.[1]
The origins of the company date back to 1886 when brothers Robert Wood, James Wood, and Edward Mead Johnson came together to open a factory in New Jersey. They made sterile and absorbent cotton, sterile surgical supplies, and medicated plasters.[1]
The company grew rapidly and continued to innovate medical and personal hygiene products. In 1894 Johnson & Johnson introduced Baby Powder along with other maternity-related products.[1]
The company also continued to produce products for health care and sanitation that were accessible and affordable to more people. Johnson & Johnson also made the first mass-market versions of a first-aid kit. These included the company's Band-Aid, an invention they released in 1921.[1]
Beginning in the 1960s, Johnson & Johnson began to focus more resources on pharmaceuticals. It played an important role in creating tamper-resistant pill bottles after people died from contaminated Tylenol. The company invented disposable contact lenses and coronary stents.[1]
Today, Johnson & Johnson reaches more than $70 billion a year in sales from hundreds of subsidiaries. Only in recent years has the company faced backlash over the connection between talcum powder and cancer, resulting in many lawsuits.
Talcum Powder and Cancer
Johnson & Johnson never got involved in any asbestos products. However, talcum powder, for which the company is well known, can be contaminated with asbestos. Both are natural minerals. When mined, talc may contain contaminating asbestos that should be removed.
Government regulations and agreements made by producers of personal hygiene products are supposed to ensure that these products never contain asbestos. Studies continue to find asbestos in talcum powder.
Asbestos exposure can cause tissue and cellular damage in the body that leads to cancer. Studies have confirmed that regular use of talcum powder over decades does increase the risk of developing certain cancers. This includes ovarian cancer in women.[2]
Studies have also linked asbestos in talcum powder to specific cases of mesothelioma. The use of these products causes people to inhale any contaminating asbestos fibers. Over time, this exposure may cause damage and illness in some.[3]
What Johnson & Johnson Knew About Asbestos
Johnson & Johnson continues to deny any wrongdoing related to talcum powder and cancer. However, documents have come to light in lawsuits that indicate the company knew about asbestos in talc. One memo showed that at least by 1997, the company knew there was a link between ovarian cancer and talc use.[4]
The company's knowledge about asbestos likely goes back even further. Beginning in 1971, tests of their talcum powder sometimes came up positive for asbestos. Documents show executives knew there was a problem but failed to notify consumers of the risks. There is even evidence that the company tried to influence how the government regulated and researched talc safety.[5]
When the U.S. Food and Drug Administration found asbestos in some of the company's talcum powder, stores pulsed the products from shelves in 2019. By 2020, Johnson & Johnson had ended the sale of talcum powder in the U.S. and Canada.
Asbestos Litigation Against Johnson & Johnson
Lawsuits against the company have been instrumental in pushing Johnson & Johnson to release important documents. Although it continues to deny any liability, the company's documents show they knew about asbestos. It has also faced down and paid out for thousands of lawsuits. These are just a few:
The company has denied all liability in these cases and continues to fight allegations of negligence. Johnson & Johnson has appealed many of the jury decisions, succeeding in getting some overturned. Despite this, the company continues to face thousands of lawsuits, potentially billions of dollars.
Facing thousands of more claims, Johnson & Johnson recently set aside $3.9 billion. The funds will be used to litigate these cases and to pay settlements.[12]
What if I Used Baby Powder?
If you have used baby powder for decades, it may be a good idea to talk to your doctor about cancer. Mesothelioma takes decades to show signs. Your doctor can recommend screening tests. If you already have symptoms or a diagnosis of cancer, consult with an asbestos lawyer.
Asbestos lawyers specialize in these types of cases. They can evaluate your situation, investigate how you were exposed to asbestos, and advise you on legal options. The right lawyer may be able to help you file a claim with an asbestos trust or start a lawsuit to get compensation.
Johnson & Johnson is just one of many companies that knowingly exposed people to harmful asbestos. Victims have a right to seek justice and to be compensated for their illnesses. Talk to a lawyer if you have concerns about past asbestos exposure.
Get Your FREE Mesothelioma Packet
Page Edited by Patient Advocate Dave Foster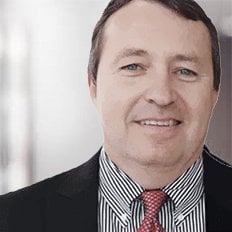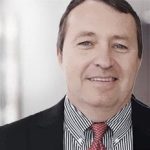 Dave has been a mesothelioma Patient Advocate for over 10 years. He consistently attends all major national and international mesothelioma meetings. In doing so, he is able to stay on top of the latest treatments, clinical trials, and research results. He also personally meets with mesothelioma patients and their families and connects them with the best medical specialists and legal representatives available.