Mesothelioma X Ray and Imaging Scans
This page has been fact-checked by a Doctor of nursing practice specializing in Oncology and has experience working with mesothelioma patients.
Sources of information are listed at the bottom of the article. We make every attempt to keep our information accurate and up-to-date.
Please Contact Us with any questions or comments.
Mesothelioma X-ray and imaging scans help specialists find malignant tumors and make more accurate diagnoses. Imaging also helps guide biopsies and treatment and track the progress of the disease.
The Importance of Imaging
Imaging is important in diagnosing mesothelioma. It will provide information such as the extent of disease in the original organ and show if cancer has spread to other locations. It is not uncommon for a combination of several imaging exams to be performed at initial diagnosis.
Once treatment is underway, your doctors will determine the best imaging studies to evaluate the effectiveness of the plan. Images can help doctors adjust treatments as needed.[1]
X-Ray
This is a common initial study performed when someone has trouble breathing, coughing, or chest discomfort. It is useful in ruling out more common conditions, like pneumonia. An X-ray uses high-energy electromagnetic radiation to image dense tissue in the body.
Using an X-ray image, the doctor can see if the pleura around the lungs has thickened, indicating cancer. X-rays also indicate fluid build-up, another type of asbestos-related condition which may indicate mesothelioma.[2]
CT Scan
Computed tomography, or CT scans, also uses X-rays. Instead of taking two-dimensional images created with a chest X-ray, this technique takes cross-sectional images of the body.
When undergoing a CT scan, the patient lies on a table while the device moves around the body, making multiple images. A computer then takes those images and creates detailed cross-sections.
A radioactive dye, either injected or ingested as a drink, can provide a more detailed image because the dye helps distinguish between finer structures in the body.
CT scans are useful for diagnosing mesothelioma. The image shows abnormal tissue, which could be malignant tumors.
Doctors can use CT scans to help stage cancer, determining how much it has spread to other tissues.[3] CT scans also help doctors determine if treatment is working and the effect it has had on tumor number and size.
MRI
An MRI, or magnetic resonance imaging, creates a picture similar to a CT scan. Instead of X-rays, an MRI uses radio waves to take detailed pictures of the body's soft tissues. MRI scans typically require a dye to show a contrast between blood vessels and other tissues. If a patient is allergic to the dye used for CT scans, an MRI is an alternative and vice versa.
MRIs are particularly useful for imaging the diaphragm.[1] The diaphragm is often difficult to see in a CT scan because it is located underneath the lungs.
The image produced by an MRI is slightly more detailed than a CT scan.[3] However, an MRI takes significantly longer. To have an MRI, you must lie inside a hollow tube. Because the space is tight, it may not be an option for those who are obese or overweight.
The confined space is also problematic for people who may experience anxiety and fear. Should that be the case, speak with your doctor, and they may be able to prescribe some medication to help alleviate these feelings before the scan.
PET Scan
Positron emission tomography, or PET scans, uses a radioactive material to image the inside of the body. First, a radioactive substance is injected into the body. Next, a scanner takes pictures of the radioactivity.
The process requires you to lie on a table for about half an hour. The image is not as clear as a CT or MRI scan but is useful in other ways.
One important thing a PET scan can determine is whether tissue that appears abnormal is malignant or benign. It can also determine where the cancer has spread because a PET scan produces a whole-body image.
The PET scanner can be combined with a CT scan to give your doctor a more detailed and comprehensive image. This combination also produces a three-dimensional image.[1]
Echocardiogram
This is a specialized ultrasound to evaluate the function of the heart. This helps determine if there is fluid in the lining around the heart as well as the overall function.
It allows for visualization of the valves as the heart pumps. This is helpful when your doctors want to take a closer look at heart function beyond what is seen on a CT or MRI.[1]
Imaging Goes Beyond Diagnosis
These imaging techniques are crucial for a complete mesothelioma diagnosis; however, they are useful for much more than that.
If you have mesothelioma, scans can help your doctor stage the cancer. The images also allow your doctor to see how far cancer has spread, as well as how large the tumors are in the original location.
Images also track cancer progression and treatment. If you have surgery, chemotherapy, or radiation, an imaging scan can show how successful that treatment has been. Because they allow your doctor to see the progress of the treatment, these images also influence the next step of cancer treatment.[4]
Get Your FREE Mesothelioma Packet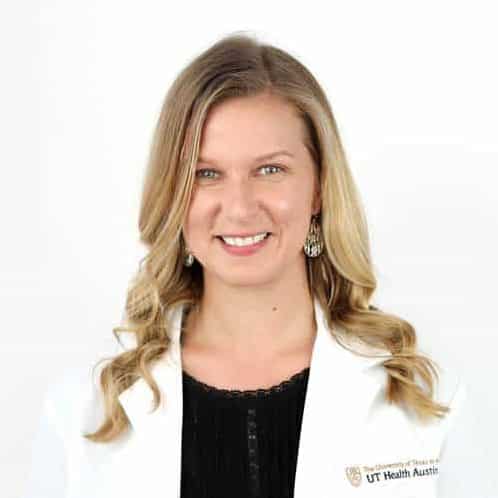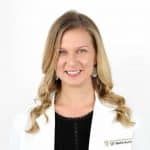 Anne Courtney has a Doctor of Nursing Practice degree and is an Advanced Oncology Certified Nurse Practitioner. She has years of oncology experience working with patients with malignant mesothelioma, as well as other types of cancer. Dr. Courtney currently works at University of Texas LIVESTRONG Cancer Institutes.