This page has been fact checked by an experienced mesothelioma Patient Advocate. Sources of information are listed at the bottom of the article.
We make every attempt to keep our information accurate and up-to-date.
Please Contact Us with any questions or comments.
If you have been diagnosed with mesothelioma, a rare type of cancer, few doctors can provide the specialized care needed to manage the disease. Seek out the top mesothelioma experts to get the best treatment, more options, and a better prognosis.
Choosing a Mesothelioma Expert
Mesothelioma experts are oncologists and surgeons who specialize in this rare and aggressive cancer. They may have other areas of expertise but have experience working with patients diagnosed with mesothelioma.
These experts can provide a more thorough and accurate diagnosis because they have seen mesothelioma in many patients. Non-experts are more likely to make a mistake, diagnosing another more common type of cancer, like lung cancer. Experts also provide more treatment options and the opportunity to enroll in clinical trials.
When looking for an expert to treat your mesothelioma or provide a more accurate diagnosis, consider these qualities:
Special training. Experts in mesothelioma should have extensive training in oncology, surgery, radiation, and chemotherapy.
Expertise with mesothelioma. Choose an expert who has experience working with mesothelioma patients and collaborating with other experts. They should have trained under another oncologist or surgeon with mesothelioma expertise.
Ongoing research and training. The best options for your care are those experts who continue to learn and train. They should be involved in research and be able to give you access to clinical trials.
Access to top cancer centers. The best mesothelioma experts work with teams of specialists, including radiologists, surgeons, oncologists, pathologists, and cancer nurses. They work in top cancer centers, often National Cancer Institute-designated comprehensive cancer centers.
Top Pleural Mesothelioma Experts
Pleural mesothelioma is the most common type of this cancer, affecting the tissue around the lungs.[1] Experts in treating it are typically thoracic surgeons or oncologists specializing in cancers and procedures of the chest cavity.
Dr. Raja Flores
Dr. Flores is the chief of thoracic surgery at Mount Sinai Medical Center in New York. He also directs the Thoracic Surgical Oncology Program at Mount Sinai Cancer Center. He is internationally recognized as a top cardiothoracic surgeon but has also specialized in treating mesothelioma patients.[2]
He focused on mesothelioma while completing fellowships in cardiothoracic surgery and thoracic oncology at Brigham and Women's Hospital. He trained under experts in pleural mesothelioma and developed an interest in helping blue-collar workers who had been victims of asbestos exposure on the job.[2]
In addition to treating patients, Dr. Flores heads up research into improving surgical procedures specifically for mesothelioma. This includes minimally invasive and video-assisted surgeries that remove the least amount of tissue possible during surgery. He also helps patients access clinical trials.[2]
Dr. R. Taylor Ripley
The cancer treatment world lost one of its best experts with the passing of Dr. David Sugarbaker in 2018, but he passed on his legacy to Dr. Ripley. Now the head of the Mesothelioma Treatment Center (MTC), founded by Dr. Sugarbaker, Dr. Ripley brings expertise to patients seeking the best treatment options.[3]
Dr. Ripley is a thoracic surgeon who began specializing in surgical oncology during his fellowships. He now treats patients at the St. Luke Baylor Medical Center and works in multi-disciplinary teams at the MTC. He specializes in minimally invasive and robotic procedures that help patients recover more quickly after surgery.[3]
Top Peritoneal Mesothelioma Experts
Peritoneal mesothelioma affects the tissue lining the abdominal cavity, and although rarer than the pleural form, it still impacts thousands of people every year. Experts in treating peritoneal mesothelioma should be able to perform cytoreductive surgery with HIPEC, the most effective treatment for managing this disease.[4]
Dr. Paul Sugarbaker
Dr. Sugarbaker is the leading expert in peritoneal mesothelioma in the U.S. He currently operates out of private practice and heads the Peritoneal Surface Malignancy Program at Washington Hospital Center in Washington, D.C.[5]
The most effective treatment available now for peritoneal mesothelioma is known as the Sugarbaker Procedure. Dr. Sugarbaker spent years working in research and with patients to develop the strategy of cytoreductive surgery followed by HIPEC, heated intraperitoneal chemotherapy.[5]
Mesothelioma and cancer treatment centers around the U.S. use the procedure developed by Dr. Sugarbaker with good results and extended life expectancies for most patients.[5]
Dr. Kiran Turaga
Dr. Turaga is the Division Chief of Surgical Oncology at Yale School of Medicine. He specializes in the treatment of gastrointestinal cancers, including peritoneal mesothelioma. He has also focused on research, publishing more than 100 papers, and studying how to improve patient experiences during treatment.[6]
While cytoreductive surgery with HIPEC is the most effective treatment for mesothelioma of the peritoneum, experts in the procedure are rare. Dr. Turaga is experienced in this procedure and has helped many patients through it. He also works with multidisciplinary teams at the University of Chicago to improve treatment for peritoneal mesothelioma patients.[6]
Because of the rarity of this disease, mesothelioma experts are few and far between. It is well worth seeking them out, even if it requires travel, as these are the professionals with the expertise, training, and experience to provide the best care.
Get Your FREE Mesothelioma Packet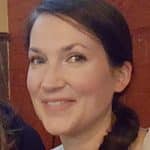 Mary Ellen Ellis has been the head writer for Mesothelioma.net since 2016. With hundreds of mesothelioma and asbestos articles to her credit, she is one of the most experienced writers on these topics. Her degrees and background in science and education help her explain complicated medical topics for a wider audience. Mary Ellen takes pride in providing her readers with the critical information they need following a diagnosis of an asbestos-related illness.
Get Your FREE Mesothelioma Packet
Page Edited by Patient Advocate Dave Foster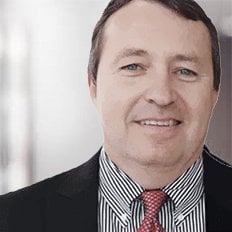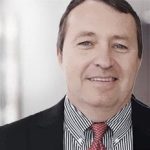 Dave has been a mesothelioma Patient Advocate for over 10 years. He consistently attends all major national and international mesothelioma meetings. In doing so, he is able to stay on top of the latest treatments, clinical trials, and research results. He also personally meets with mesothelioma patients and their families and connects them with the best medical specialists and legal representatives available.