This page has been fact checked by an experienced mesothelioma Patient Advocate. Sources of information are listed at the bottom of the article.
We make every attempt to keep our information accurate and up-to-date.
Please Contact Us with any questions or comments.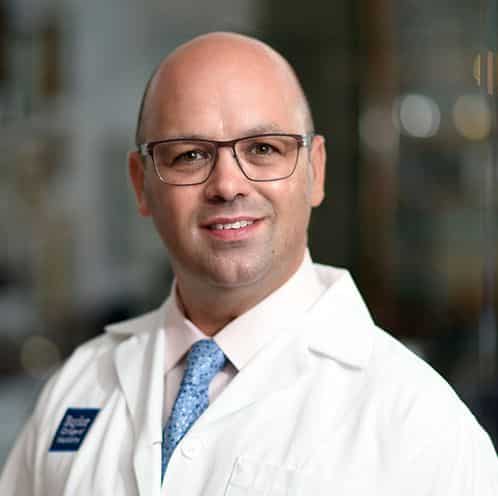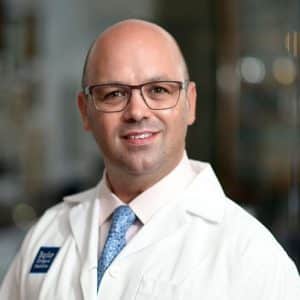 R. Taylor Ripley M.D. is a board-certified thoracic surgeon specializing in oncology surgery, particularly the surgical treatment of mesothelioma. Fellowships at Sloan-Kettering and the National Cancer Institute helped him discover a passion for thoracic oncologic surgery, robotic surgery, and mesothelioma.

Dr. Ripley recently took leadership roles at the Mesothelioma Treatment Center in Texas after the passing of its founder, Dr. David Sugarbaker.
Early Education and Career
Dr. Ripley earned his bachelor's degree in biochemistry from Boston College. He then earned his medical degree from Vanderbilt University's medical school in Nashville. Dr. Ripley completed his residency at the University of Colorado Denver, where he focused on general surgery.[1]
Following his residency, Dr. Ripley accepted a fellowship at the Memorial Sloan-Kettering Cancer Center and New York Presbyterian-Weill Cornell Medical Center in New York City. During this fellowship, he specialized in thoracic surgery and began working with mesothelioma patients. He learned from leaders in the field of surgical mesothelioma treatment.
After the New York fellowship, Dr. Ripley moved to the Thoracic and Oncologic Surgery Branch of the National Cancer Institute (NCI). He developed a greater interest in mesothelioma, working with mesothelioma patients to provide better treatment and surgical options.[1] He also became an associate professor at the NCI and began cancer research studies.
During his tenure at the National Cancer Institute, Dr. Ripley also founded the Foregut Team. Part of the National Institute of Health Clinical Center, the Foregut Team manages cases for esophageal cancer patients.[1]
In addition to specializing in thoracic surgery, robotic surgery, and mesothelioma, Dr. Ripley has several other professional interests. These interests include lung and esophageal cancer, chest wall tumors, chest wall reconstruction, thymic carcinoma, thymoma, infectious lung diseases, hiatal hernias, achalasia, reflux, and robotic mediastinal surgery.
Mesothelioma and Other Specialties
With over ten year's experience treating mesothelioma, Dr. Ripley is a recognized leader in his field. He developed an interest in mesothelioma treatment while completing his studies in thoracic oncology. After his fellowship, Dr. Ripley became an associate professor of surgery.
Dr. Ripley also specializes in robotic thoracic surgery. Using robotic machines, surgeons can perform less invasive procedures with greater accuracy. A major interest for Dr. Ripley is combining his expertise in robotic surgery with mesothelioma treatment, finding less invasive ways to treat patients surgically.
Current Position
Most recently, Dr. Ripley joined the team at Baylor College of Medicine's Michael E. DeBakey Department of Surgery, Division of General Thoracic Surgery in Texas. He sees patients at the Baylor Clinic and performs surgery at the Baylor St. Luke Medical Center.[2]
Dr. Ripley is also taking over for the late Dr. David Sugarbaker. Dr. Sugarbaker founded the Mesothelioma Treatment Center in 2014 as a place where cancer patients could benefit from a dedicated multi-disciplinary medical team. Dr. Ripley was hand-picked by Dr. Sugarbaker to take over his role at the Center.
Dr. Ripley also serves on a multi-disciplinary team at the Dan L. Duncan Comprehensive Cancer Center. This cancer center is part of Baylor College of Medicine and Baylor St. Luke's Medical Center. It employs experts in various disciplines to provide the best possible care for cancer patients.
In his new roles at Baylor, Dr. Ripley joins his experience and expertise in thoracic surgery, mesothelioma, and robotic surgery with what the rest of the medical teams have to offer. He intends to expand robotic surgery in all aspects of cancer treatment, but specifically, the difficult procedures often used to treat mesothelioma.
Honors, Recognitions, and Research
Dr. Ripley began cancer research during his tenure at the NCI. Research areas included targeting mutations in the p53 gene to treat esophageal adenocarcinoma and using mitochondrial pathways to assess thoracic cancers. His work with the p53 gene earned Dr. Ripley the NCI Director's Innovation Award.
Dr. Ripley also received many awards in his early education, including a Dean's Scholar award, the Dan May Scholarship for scientific research, and the Albert J. McGuinn Award for excellence in humanities and social sciences. Dr. Ripley is currently certified by the American Board of Surgery and the American Board of Thoracic Surgery.
Dr. Ripley has only recently taken the leadership role left by the death of Dr. Sugarbaker. Dr. Sugarbaker was the leading expert in mesothelioma treatment, and he recruited Dr. Ripley before his death. With his expertise and passion, Dr. Ripley continues to make a real difference for mesothelioma patients in Texas.
Get Your FREE Mesothelioma Packet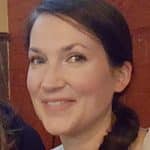 Mary Ellen Ellis has been the head writer for Mesothelioma.net since 2016. With hundreds of mesothelioma and asbestos articles to her credit, she is one of the most experienced writers on these topics. Her degrees and background in science and education help her explain complicated medical topics for a wider audience. Mary Ellen takes pride in providing her readers with the critical information they need following a diagnosis of an asbestos-related illness.
Get Your FREE Mesothelioma Packet
Page Edited by Patient Advocate Dave Foster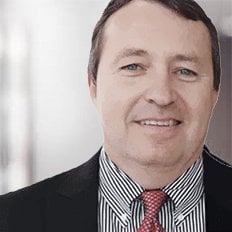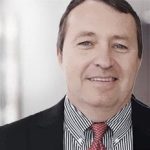 Dave has been a mesothelioma Patient Advocate for over 10 years. He consistently attends all major national and international mesothelioma meetings. In doing so, he is able to stay on top of the latest treatments, clinical trials, and research results. He also personally meets with mesothelioma patients and their families and connects them with the best medical specialists and legal representatives available.