Shortness of Breath in Mesothelioma
This page has been fact-checked by a Doctor of nursing practice specializing in Oncology and has experience working with mesothelioma patients.
Sources of information are listed at the bottom of the article. We make every attempt to keep our information accurate and up-to-date.
Free Mesothelioma Packet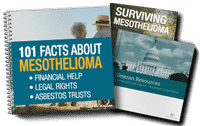 New treatment options
Learn from survivors
Veterans benefits & claims
File for your share of $30 billion in trust funds
Please Contact Us with any questions or comments.
Shortness of breath in mesothelioma is one of the most common symptoms of the pleural form of this cancer. It is caused by a combination of fluid buildup, tissue thickening, and tumor intrusion. Palliative procedures can provide relief, as can lifestyle changes.
What is Shortness of Breath?
Also known as dyspnea or breathlessness, shortness of breath is common in patients diagnosed with pleural mesothelioma.[1] It is a distressing, uncomfortable symptom that occurs even in the early stages of the cancer. There are several ways that patients may experience this symptom:
Free Mesothelioma Packet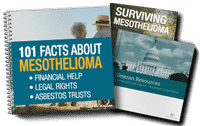 New treatment options
Learn from survivors
Veterans benefits & claims
File for your share of $30 billion in trust funds
Difficulty breathing
Tightness in the chest
Coughing or wheezing
Rapid and shallow breaths
Feeling suffocated
Heart palpitations
Breathlessness
What Causes Shortness of Breath?
Due to how this cancer infiltrates the lining of the lung, it can limit how much the lungs can expand, thus decreasing available oxygen.
This can cause discomfort that results in taking less frequent deep breaths. Common chronic conditions, such as underlying cardiac and pulmonary conditions, do not allow patients much change before symptoms arise. Those who are healthy and very physically active as a baseline might notice symptoms sooner.
Most pleural mesothelioma patients struggle with breathing and dyspnea for one or more reasons:
Pleural Thickening
The pleural tissue, where the primary tumors grow, often thickens in patients with mesothelioma. The normal role of the pleura is to allow the lungs to expand easily and painlessly.
When it thickens, lung expansion becomes more difficult, which can trigger shortness of breath and related symptoms.
Pleural Effusion
A typical complication of pleural mesothelioma, a buildup of fluid between the two pleural layers, is another cause of shortness of breath. As with pleural thickening, effusion prevents full expansion of the lung, and therefore less available oxygen is available when breathing.
Pain
Pain is another common symptom of mesothelioma. The pain may result from pleural effusion or thickening, but it may also be caused by treatments or the tumors pushing against tissues and organs. When pain in the chest makes it difficult to take full breaths, this can lead to dyspnea.
Treatment
In some cases, the treatment for mesothelioma may cause or worsen shortness of breath in the short term. Surgery to remove significant tissue from the chest cavity, for instance, may worsen breathing.
One study also found that the use of radiation therapy in the chest makes shortness of breath worse in patients with mesothelioma or lung cancer due to long-term scarring effects as well as injury to the lung tissue itself.[2]
Other Causes
The tumors can be large enough to restrict breathing and lung expansion, leading to shortness of breath. Tissues in the chest cavity may also stiffen with pleural mesothelioma, including the diaphragm, making breathing difficult. Mesothelioma patients may develop respiratory infections, such as pneumonia, which causes shortness of breath.
Shortness of Breath in Other Types of Mesothelioma
Shortness of breath is most common in pleural mesothelioma, but it may also occur in the other types:
Peritoneal. When the cancer in the abdomen intrudes into the diaphragm or causes fluid buildup that puts pressure on it, shortness of breath may result. Cytoreductive surgery and draining of the fluid can help.
Pericardial. Although rare, mesothelioma can develop around the heart. Being so close to the lungs, this can cause pressure and shortness of breath. Fluid can be drained from the pericardium to provide relief.
Palliative Treatments for Shortness of Breath
Shortness of breath has a significant negative impact on quality of life. It limits mobility and activity and causes anxiety and fear. Palliative procedures that improve breathing are essential for restoring some activity level and reducing distress:[3]
Thoracentesis. This procedure drains fluid from the chest cavity to relieve pleural effusion.
Pleurodesis. This is a surgical procedure that typically uses mechanical methods and instillation of a chemical into the pleural space to create inflammation that makes this space "scar close". Talc is the most common chemical used. The best case scenario this procedure prohibits fluid from re-accumulating. Sometimes there are pockets of fluid that fill back up. In other cases, it can work for a period of time but ultimately fail, causing all the fluid to again re-accumulate. The duration of time it is successful is variable and dependent on several factors.
Surgery. More involved surgical procedures may help relieve pleural effusion and resulting breathlessness. This may include, for instance, removing the pleural tissue. Surgery used to treat the cancer, by removing tumors, can also help relieve symptoms.
Indwelling catheter. Another solution to keep draining the fluid is to install a pleural catheter. The patient keeps the catheter in place and manages the drain, sometimes with the assistance of a home health aide.
Morphine. Some studies have found that low-dose, sustained-release morphine can relieve some breathlessness.
Management Strategies and Home Remedies
Studies of patients with mesothelioma and other illnesses that cause shortness of breath show that non-surgical and non-pharmacological strategies can provide some relief. These are particularly useful for patients who cannot undergo surgery or do not want to take medications.
If you are struggling with breathlessness and finding relief, talk to your medical team. They can provide tips and also specialists to help you utilize some of these strategies and lifestyle practices:[4][5]
Using a fan. Several studies indicate that the simple act of sitting in front of a fan that provides a gentle breeze can relieve breathing difficulties. This is so simple and risk-free that it is often used as the first strategy for managing shortness of breath.
Relaxation techniques. Breathlessness may trigger anxiety and stress, and these in turn can make the symptom worse. Try any kind of strategy that relaxes and eases stress, such as meditation, breathing exercises, guided imagery, and gentle yoga.
Breath control training. Respiratory specialists can help you learn how to manage your breathing better through control and breath re-training exercises.
Lifestyle changes. Anything you can do to reduce stress will be helpful, as will certain changes that make breathing easier. When eating, go slowly, and eat smaller meals. For sleeping, try using pillows to find a position that makes it easier to breath. Sleeping on your back can worsen shortness of breath.
Dyspnea is a very common but serious side effect of living with pleural mesothelioma. It is uncomfortable, distressing, and limiting. Talk to your doctor to get ideas and referrals to specialists for managing this symptom.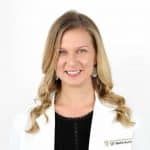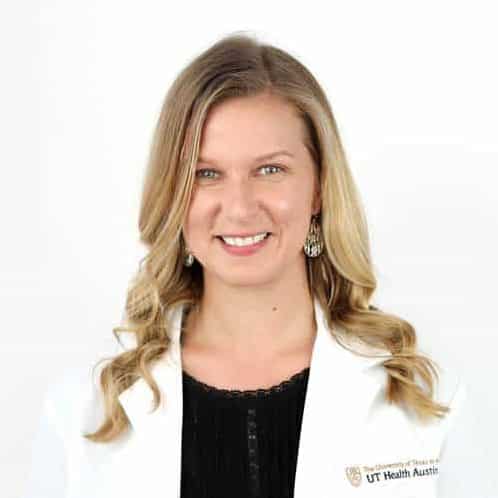 Anne Courtney has a Doctor of Nursing Practice degree and is an Advanced Oncology Certified Nurse Practitioner. She has years of oncology experience working with patients with malignant mesothelioma, as well as other types of cancer. Dr. Courtney currently works at University of Texas LIVESTRONG Cancer Institutes.