This page has been fact checked by a Doctor of Nursing Practice who specializes in Oncology and has experience working with mesothelioma patients.
Sources of information are listed at the bottom of the article. We make every attempt to keep our information accurate and up-to-date.
Free Mesothelioma Packet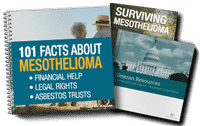 New treatment options
Learn from survivors
Veterans benefits & claims
File for your share of $30 billion in trust funds
Please Contact Us with any questions or comments.
Testicular mesothelioma is the rarest of all types of this cancer and is also known as mesothelioma of the tunica vaginalis testis. With so few cases, information is limited but symptoms generally include a lump and a buildup of fluid. Treatment is straightforward and prognosis is good.
Mesothelioma of the Tunica Vaginalis Testis
This type of mesothelioma is so rare that there are only about 100 cases that have been diagnosed and reported ever. Most men who develop testicular mesothelioma are over the age of 45, but they can be any age, even as young as in their 20s.[1] About half of the known cases have been connected to asbestos, but the connection is not as strong as in pleural or peritoneal mesothelioma, the more common types of this cancer.
Free Mesothelioma Packet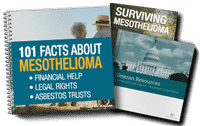 New treatment options
Learn from survivors
Veterans benefits & claims
File for your share of $30 billion in trust funds
Like other types of mesothelioma, this cancer involves a primary tumor of the mesothelium. This is the thin, double-layered tissue that surrounds many of the organs in the body. The mesothelium surrounding the testicles is called the tunica vaginalis and cancer of this tissue is mesothelioma of the tunica vaginalis or testicular mesothelioma.
Causes
The causes of this type of mesothelioma are largely a mystery. There is a connection to asbestos, but not everyone who develops this type of cancer has been exposed to it. With the most common type of mesothelioma, the pleural form, inhaled fibers of asbestos become lodged in the lining of the lungs. This causes damage that may lead to cancer. It seems to be possible that asbestos that is inhaled, or even accidentally ingested, could move to the testes and cause damage but how is not well understood.
Diagnosing Symptoms
Because there are so few cases, it has been difficult to list common symptoms of testicular mesothelioma. The most likely symptom that ultimately leads to a diagnosis is a lump on one of the testicles. Because testicular mesothelioma is so rare, the usual first diagnosis is an inguinal hernia. This occurs when the abdominal wall weakens and part of the intestines bulge outward. It can protrude through the testicle.
Another possible symptom of this type of cancer is a hydrocele, which is the buildup of fluid in the tunica vaginalis that causes the scrotum to swell.[2] Most people with this type of mesothelioma end up seeing their doctor for a diagnosis because a lump and a hydrocele can both cause swelling and pain in the testicles. One case study found that epididymitis, the inflammation of the sperm-carrying tube in the testicles, could be a symptom or complication of testicular mesothelioma.[3]
If a hernia is ruled out, the next step is likely an ultrasound or a CT scan to image the testicles. These are typical imaging techniques used to look for tumors and to see if cancer has spread to other organs. If tumors are found in the imaging scans, a biopsy may then be performed to look at cells from the tumor under a microscope. This can help determine whether the tumors are mesothelioma or another type of cancer, but it is not foolproof. In many cases the tumor is removed before the diagnosis of mesothelioma comes.
Treatment
The most common type of treatment for testicular mesothelioma is to remove part or all of a testicle. This surgery is called an orchiectomy. A radical, or complete, orchiectomy is the most likely strategy to attempt to cure this type of cancer. The removal of an entire testicle, if done before the cancer has had a chance to spread, could save a patient's life. Removing the whole testicle is a likely strategy because mesotheliomas of all types are aggressive and prone to spread to other organs.
Patients undergoing this surgery are also likely to be imaged to see if the cancer has spread to the nearby lymph nodes. If it has, those may be surgically removed as well. Imaging scans can then be used as a follow up after surgery to determine if any cancer is left or if it has returned months or years after treatment. Some patients may also receive chemotherapy or radiation therapy as a follow up to surgery to eliminate any remaining cancerous tissue.
Prognosis
The outlook for someone with a testicular mesothelioma diagnosis is often much better than for other forms of this cancer. It is still an aggressive type of cancer that has the potential to metastasize, but surgery is often more successful than with other types of mesothelioma and some patients are cured. Even when surgery seems to cure this cancer, though, it is possible that it will recur. It is always possible though that radiation and chemotherapy after surgery reduces that risk.
Many people who end up with a diagnosis of mesothelioma, whether the diagnosis is for pleural, testicular, or for another form of the cancer, were exposed to asbestos in the workplace. Most of these workers never knew they were being exposed or never realized that the exposure came with such a deadly risk. They are understandably angry about being diagnosed with a deadly type of cancer and living with the pain and discomfort while also facing a shortened life expectancy.
People who were exposed to asbestos at work may sue their employers or the makers of materials that contained asbestos. If you have been diagnosed with mesothelioma and suspect that exposure to asbestos at work was a factor, you have a right to seek compensation through a lawsuit or a mesothelioma trust fund. Let an experienced lawyer look over your case and help you take the next step.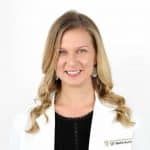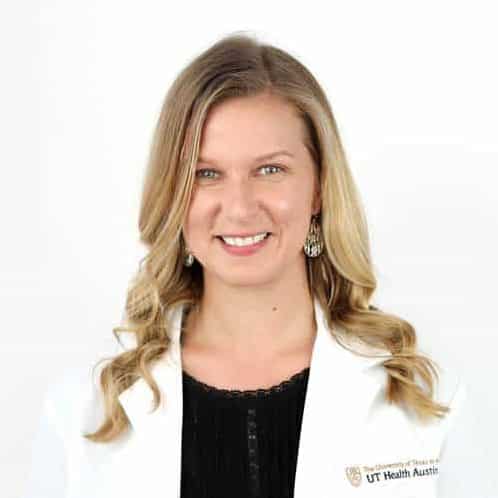 Anne Courtney has a Doctor of Nursing Practice degree and is an Advanced Oncology Certified Nurse Practitioner. She has years of oncology experience working with patients with malignant mesothelioma, as well as other types of cancer. Dr. Courtney currently works at University of Texas LIVESTRONG Cancer Institutes.