Durvalumab Clinical Trials
This page has been fact checked by a Doctor of Pharmacy who specializes in Oncology. Sources of information are listed at the bottom of the article.
We make every attempt to keep our information accurate and up-to-date.
Please Contact Us with any questions or comments.
Researchers are currently using durvalumab clinical trials to test the immunotherapy drug as a treatment for mesothelioma. This is a targeted therapy that may only work for cancers that express a specific protein.[1] The FDA has approved durvalumab to treat bladder cancer and non-small cell lung cancer.
Durvalumab (Imfinzi)
Durvalumab is made by AstraZeneca and used under the brand name Imfinzi®.[2] It is known as a checkpoint inhibitor. This type of drug works with the immune system:[3]
Immune system T-cells are responsible for attacking and destroying harmful cells; however, that action can be blocked by interactions between proteins on cell surfaces.
T-cells and healthy cells have proteins on their surfaces that act as checkpoints in the process. When a T-cell interacts with another cell, it usually recognizes it as healthy and leaves it alone.
Many cancer cells also have these proteins on their surfaces, essentially tricking the T-cells into thinking they are normal and healthy.
Checkpoint inhibitors like durvalumab work to stop that protein interaction.
This leads the T-cells to recognize cancer cells as harmful and begin attacking.
Durvalumab specifically targets the protein on cancer cell surfaces called PD-L1.
In 2017, the U.S. Food and Drug Administration (FDA) approved durvalumab to treat bladder cancer. In 2018, durvalumab was also approved to treat non-small cell lung cancer not treatable by surgery.[2]
Durvalumab and Mesothelioma
A drug like durvalumab will not work for every type of cancer. Not all cancer cells express the same surface proteins. Durvalumab specifically acts on PD-L1, so it only functions in cancers that express this protein. In many patients, mesothelioma can overexpress PD-L1, making the disease a good candidate for testing with durvalumab.[4]
Clinical Trials for Durvalumab Mesothelioma
Positive results in clinical trials of durvalumab for patients with bladder or non-small cell lung cancer led to the drug's approval. Mesothelioma is now being tested in similar clinical trials. If treatment in these clinical trials proves safe and effective, durvalumab could be approved to treat this rare and aggressive cancer.
Currently, there are two clinical trials of durvalumab for mesothelioma recruiting patients:
Durvalumab with Chemotherapy as First Line Treatment in Advanced Pleural Mesothelioma (DREAM3R). This phase 3 trial is testing a combination of durvalumab with chemotherapy. Patients involved in this specific clinical trial have pleural mesothelioma that cannot be treated surgically. The purpose is to determine if the addition of the immunotherapy drug improves survival times.[5]
Naptumomab Estafenatox in Combination With Durvalumab in Subjects With Selected Advanced or Metastatic Solid Tumors. This is a phase 1 trial of dose escalations of durvalumab with another immunotherapy drug, naptumomab. The purpose is to assess safety and how well patients tolerate the treatment.[6]
The Dana-Farber Cancer Institute in Boston presented results from a phase II clinical trial of durvalumab in mesothelioma. This trial tested the combination of durvalumab with another immunotherapy drug called tremelimumab.
These two drugs work in similar ways and have been previously tested alone. Trial participants had pleural mesothelioma that cannot be treated with surgery. While researchers hoped the combination would be more effective than either drug used independently, the study failed to meet its primary endpoint at the time of interim analysis, so it ended early.[7]
Potential Side Effects
Like other cancer drugs, durvalumab may cause side effects in patients. The most common side effects include fatigue, pain, lowered appetite, constipation, nausea, cough, skin rashes, and peripheral edema. Some patients with bladder cancer who received durvalumab developed urinary tract infections. Those with lung cancer were at greater risk for upper respiratory infections.[2]
Adverse events for patients being treated for mesothelioma have not yet been noted. The risks are likely similar to side effects seen in patients getting durvalumab as a treatment for lung cancer or bladder cancer; however, site-specific infections could differ.
While there is still hope that clinical trial results will show this immunotherapy drug has great potential to help people with pleural mesothelioma, clear results have yet to bring any approvals. Durvalumab may eventually become an approved treatment, but ongoing clinical trials are needed. If you are interested in participating in a trial with durvalumab, or any other investigative treatment, let us help connect you with the experts who can determine if you qualify.
Get Your FREE Mesothelioma Packet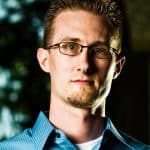 Kyle J. Becker, PharmD is certified by the Board of Pharmacy Specialties in Oncology Pharmacy. Dr. Becker earned his pharmacy degree from Shenandoah University and he currently serves as an oncology pharmacist at Parkview Cancer Institute.