This page has been fact checked by a Doctor of Nursing Practice who specializes in Oncology and has experience working with mesothelioma patients.
Sources of information are listed at the bottom of the article. We make every attempt to keep our information accurate and up-to-date.
Free Mesothelioma Packet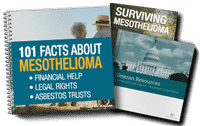 New treatment options
Learn from survivors
Veterans benefits & claims
File for your share of $30 billion in trust funds
Please Contact Us with any questions or comments.
Difficulty swallowing, or dysphagia, is a possible late-stage symptom of pleural mesothelioma.[1] It is uncomfortable, painful, and contributes to poor appetite and weight loss. Changing diet and eating habits can help, but some patients may need palliative surgery to make swallowing easier.
What is Dysphagia?
Dysphagia is a symptom that can be caused by a number of conditions and that makes swallowing difficult. Someone with mesothelioma and dysphagia may experience several symptoms:[2]
Free Mesothelioma Packet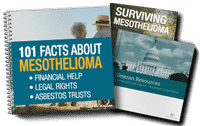 New treatment options
Learn from survivors
Veterans benefits & claims
File for your share of $30 billion in trust funds
Pain when swallowing or an uncomfortable sensation in the throat and chest when swallowing
Regurgitation of food
Coughing or gagging when eating
Being unable to swallow at all
Drooling
Hoarseness in the throat
Heartburn or acid backup into the throat
Weight loss
What Causes Dysphagia?
Difficulty swallowing is not a typical early sign of mesothelioma, but might be noticeable as the cancer progresses. It is a late-stage symptom because it is caused by the spread of the tumor compressing on the esophagus. Typically it is caused by the volume of disease on the chest and putting pressure on the esophagus, making the circumference narrower. Other times the cancer can invade into the esophagus itself, increasing these symptoms.[1]
There may be other minor factors that contribute to less severe dysphagia. For instance, chemotherapy can cause sores and dry mouth. This makes it more difficult to swallow.
Treating Dysphagia
Treatment options ultimately depend on the underlying cause. For issues caused by chemotherapy or radiation, there are several prescriptive options that can help aid the discomfort by treating any fungal infections caused by therapy. Others are topical liquids that can help make swallowing easier. Treatments focused on palliation and relieving symptoms are important for dysphagia. Not only does this improve symptoms, it can prohibit further weight loss by making eating more comfortable.
In rare cases, when a tumor is causing such severe compression of the esophagus, a surgical procedure might be an option. Often, it requires an outpatient endoscopy and stent placement. This mesh like material can help keep the esophagus open enough for food to pass through. Given this can also occur in late stages of the cancer, thoughtful discussions can be helpful to review the risks and benefits this procedure may provide. It is not without risk, as the stent can erode through the esophagus creating a fistula (hole), a serious medical situation which may not be fixable.
Management of Dysphagia
For patients who live with difficulty swallowing because of mesothelioma, eating becomes a challenge and that can lead to other complications, like weight loss. If treatment is not possible or does improve the symptom, other management strategies may help:[4]
Work with a therapist. A speech therapist can help patients through swallowing therapy. They work with cancer patients to exercise the swallowing muscles and stimulate nerves. They also help patients find specific ways to eat that are easier, including positioning the head in a particular way.
Eat foods that are easier to swallow. Changing diet can make swallowing easier and maintain good nutrition. Soft foods, like soups, smoothies, protein shakes, eggs, yogurt, and others, are easier to get down. A speech therapist can provide specific instructions.
Choose nutrient-dense foods. Weight loss is always a concern in mesothelioma patients, and dysphagia makes it worse. Choose soft food with a lot of nutrients and calories or add supplements to increase calorie intake.
Change eating patterns. The manner of eating can also be important in combatting dysphagia. Sit upright to eat; eat smaller meals multiple times per day; cut food into smaller pieces; use straws for shakes and nutritional drinks.
Dysphagia is an uncomfortable complication, but it can usually be improved depending on the underlying cause. Communicate to your medical team to help develop a plan for making eating easier and for ensuring your nutrition stays healthy and adequate.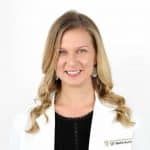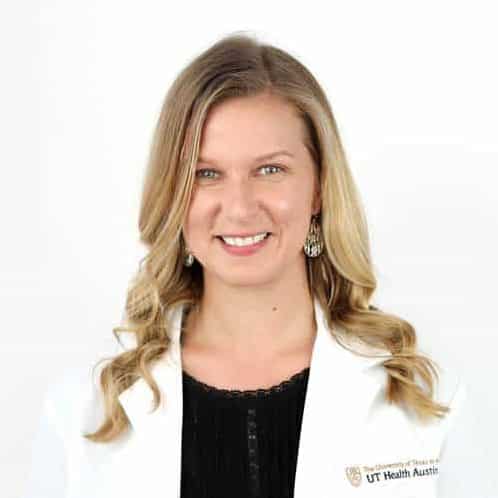 Anne Courtney has a Doctor of Nursing Practice degree and is an Advanced Oncology Certified Nurse Practitioner. She has years of oncology experience working with patients with malignant mesothelioma, as well as other types of cancer. Dr. Courtney currently works at University of Texas LIVESTRONG Cancer Institutes.