VISTA Protein Clinical Trials
This page has been fact checked by a Doctor of Pharmacy who specializes in Oncology. Sources of information are listed at the bottom of the article.
We make every attempt to keep our information accurate and up-to-date.
Please Contact Us with any questions or comments.
VISTA protein clinical trials are testing a drug known as CA-170 for its potential effectiveness as a type of cancer therapy. CA-170 is an immunotherapy drug that prevents the deactivation of immune system T-cells by the cancer cells. VISTA clinical trials need mesothelioma patients to participate.
Immune Checkpoint Proteins and Inhibitors
VISTA (V-domain Ig suppressor of T-cell activation) is a type of protein that helps cancer cells avoid attack by the body's immune system. Immune system T-cells have proteins on their surfaces known as checkpoints. Other cells have proteins on their surfaces that interact with these checkpoints, turning them off and telling the immune cell not to attack. The VISTA clinical trial is the first to test a drug that targets this specific protein.
Although healthy cells have the specific proteins that bind to and disable checkpoints on T-cells, so do cancer cells. PD-1 is one example of a checkpoint protein targeted by new cancer therapies. T-cells have PD-1 on their outer surfaces. When PD-1 binds to a protein known as PD-L1 on other cells, it knows not to attack that cell.
Drugs that target either PD-1 or PD-L1 can potentially block the interaction between immune cells and cancer cells. This allows T-cells to go ahead and attack the tumor.
Another protein, known as VISTA, is similar to PD-L1.[1] VISTA is expressed by more than 90% of mesothelioma cancer cells, making it an excellent target for new therapies. If a drug can block VISTA, the immune system has a better chance of targeting the cancer cells.
CA-170
The new drug currently being tested in clinical trials is known as CA-170. Curis, Inc, a biotechnology company that focuses on cancer treatments, is developing and testing the drug. CA-170 is an immune checkpoint inhibitor that targets VISTA.[2]
CA-170 is new and unique in that it is the first therapy tested to target VISTA. Other checkpoint inhibitors that target PD-L1 have already been discovered and tested. Drugs like atezolizumab (Tecentriq) and durvalumab (Imfinzi) are proving to help the immune system to identify and fight cancer.
But CA-170 is the first new therapy that hypothesizes that it can target both PD-L1 and VISTA. The early stages of testing show promising results that this drug can help patients with non-small cell lung cancer. Everyone is interested to see how it works in mesothelioma.
VISTA Clinical Trials
The CA-170, VISTA, and PD-L1 phase I clinical trial is now complete. The trial was conducted in several locations, including San Francisco, California, and Denver, Colorado.[1] Even though this trial is no longer accepting participants, others will continue to open as the compound begins to show safety and efficacy.
Patients with mesothelioma began treatment with the drug in January 2019. The purposes of the phase I trial are to determine the drug's clinical effects, how it works, and if it is safe. Mesothelioma patients were given two levels of doses administered every day for two twenty-one-day cycles.
Getting Involved in Clinical Trials
This is just one example of many ongoing clinical trials recruiting new patients with mesothelioma. Clinical trials not only test for effectiveness but also test the safety of new therapies. When deciding to participate in any clinical trial, it is important to weigh the risk of side effects. It is also essential for patients to understand that the outcome of these therapies may not be what they hope.
CA-170 is such a new drug that there are no currently known common side effects. Animal and laboratory studies cleared it as safe enough for human clinical trials; however, this does not mean this drug will be proven safe for human patients.
Clinical trials often have stringent inclusionary criteria to make sure suitable patients get a chance to participate. While every trial is different, examples of these criteria for inclusion in a CA-170 study are:
Be 18 years old or older
Have been given a life expectancy of three months or longer
Have adequate organ functioning and bone marrow
Be able to swallow oral medications
Have negative pregnancy test results
Have a measurable disease
Be diagnosed with a cancer that has high VISTA expression, like mesothelioma, or have a cancer not responding to standard therapy
If you are interested in learning more about the CA-170 and VISTA trials, talk to your oncologist or other members of your medical team. Mesothelioma patients often qualify for trials because of the aggressive nature of this cancer and how difficult it is to treat.
Get Your FREE Mesothelioma Packet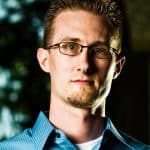 Kyle J. Becker, PharmD is certified by the Board of Pharmacy Specialties in Oncology Pharmacy. Dr. Becker earned his pharmacy degree from Shenandoah University and he currently serves as an oncology pharmacist at Parkview Cancer Institute.