School Buildings, Teachers, and Asbestos Exposure
There are many occupations that have an inherent possibility of exposure to asbestos and the subsequent risk of developing mesothelioma. Regulations and laws in place since the 1970s have protected many people, lowering the risk of exposure to this potentially dangerous natural mineral. However, older buildings, including many schools, still contain significant amounts of asbestos.
Teachers and others who spend their days in older school buildings may be at risk of asbestos exposure. The federal policy relating to asbestos in schools follows an "in place" management system. This means that while buildings must be inspected for asbestos, removal is not required. Thousands of schools across the country still contain asbestos and any disruption of that material could cause exposure, harming teachers and students alike.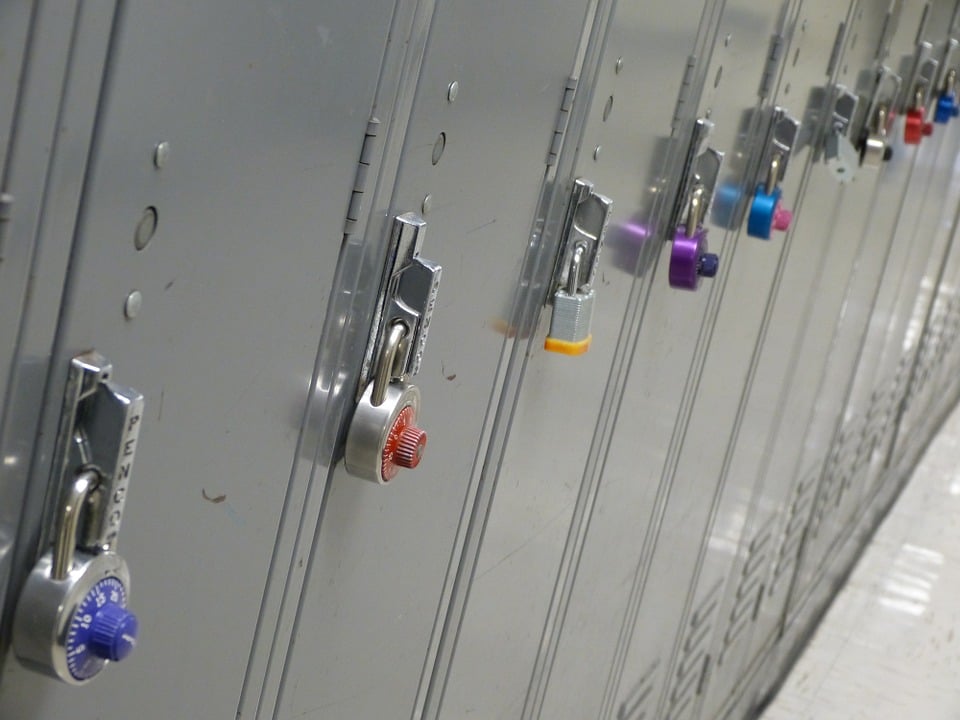 Most Pre-1980s Schools Contain Asbestos
School buildings constructed before many of the federal asbestos regulations were put in place probably still contain asbestos. Before anyone realized that asbestos was linked to illnesses like mesothelioma, this natural mineral was used extensively in the construction. Asbestos is lightweight but strong, resists heat, fire, and electricity, and is inexpensive and readily available. It has been used in insulation, dry wall, siding, roofing, ceiling tiles, adhesives, and even in books and chalkboards.
Federal Policies and Asbestos in Schools
The Environmental Protection Agency (EPA) is responsible for outlining and enforcing federal laws related to asbestos in school buildings. The Asbestos Hazard Emergency Response Act (AHERA) has two requirements for all public, private, and charter schools operating in the United States: mandatory building inspections and create management plans to prevent or reduce the risks of asbestos exposure.
The EPA and AHERA do not require the removal of asbestos found during building inspections. They only need to plan for in-place management to reduce exposure risks. Asbestos only needs to be removed from when it is seriously damaged or when it is at risk of being disturbed by renovation or demolition. Anyone working on asbestos plans in a school must be trained and accredited.
The Problem with In-Place Management
In-place management of asbestos is not unusual. In many other buildings, old asbestos is kept in place and safely contained. Asbestos only poses a health risk if the fibers break off and become airborne. If asbestos is contained within a material and not exposed, these tiny fibers remain intact and embedded in the material, posing no risk to anyone who uses the building.
However, this plan is not entirely foolproof. Maintenance work, environmental damage, renovations, and vandalism can accidentally damage asbestos-containing materials, exposing the tiny fibers and allowing them to float in the air.
Asbestos Exposure in California Schools
In 20214, three schools in Huntington Beach, California closed because of asbestos. A school board member filed a complaint to OSHA, the Occupational Safety and Health Administration, citing potential mishandling of asbestos in these schools. Over the summer, the district was renovating several older buildings. During renovation, a contractor mishandled the abatement of asbestos-containing, fireproofed ceiling tiles.
Although several schools in the district closed temporarily, these three specific schools were closed for nearly two years to complete proper abatement. The schools only reopened in 2016 and cost the district $6 million.
Teachers Are at Risk of Mesothelioma
Exposure to asbestos can potentially result in a rare form of cancer called mesothelioma. People at an increased risk for developing it typically work in environments that contain asbestos. Construction, shipbuilding, and industrial workers carry the greatest burden of exposure and illness. However, teachers are also at a greater risk of having mesothelioma than the general population.
Statistics show that teachers are twice as likely to die from mesothelioma as people in the general population, with elementary school teachers carrying the greatest risk. Although the risk is lower for teachers than some fields, like construction, it is actually higher than those who work in other questionable fields like railroads and chemical manufacturing.
Studies that investigated mesothelioma deaths in teachers ruled out other potential sources of asbestos exposure, concluding that most victims were exposed on the job. In some cases, researchers actually found damaged asbestos in the buildings where these teachers worked. In one specific case, a teacher's mesothelioma was linked to the teacher's lounge. The teacher's lounge in this school building was located in the boiler room. Asbestos insulation was once commonly used in and around boilers.
Where Teachers May Still Be Exposed
Even today, teachers and students can still be exposed to asbestos in older school buildings. The most common sources of exposure are materials that have been damaged or worn. Damaged drywall, plaster, flooring and ceiling tiles can contain exposed asbestos. Wallboard, chipped paint, fireproofing materials, and insulation are also potential sources of asbestos that could enter the air and contaminate a school.
Teachers, like other workers, have a right to a safe workplace. OSHA sets limits on the amount of asbestos that may be in the air while the EPA regulates how asbestos must be managed in school buildings. However, teachers are still regularly exposed to this dangerous substance and risk developing asbestos-related illnesses. If you are a teacher and believe you have been exposed to asbestos, ask your doctor about mesothelioma and related illnesses. Early screening can lead to early diagnosis and improve your chances of receiving successful treatment. Contact a mesothelioma lawyer, too. You have a right to safety in the workplace. If you have been denied that and became sick as a result, you may be able to recover damages.
Page Edited by Dave Foster
Get Your FREE Resources Sent Overnight
New treatment options
Veterans benefits & claims
$30 Billion asbestos trust fund information
For over 20 years we've provided the best FREE resources to mesothelioma patients and loved ones. Our resources include information on the leading treatment options and best doctors in your area; lessons learned from survivors; claims and benefits specifically for Veterans; and how to access your share of billions of dollars in trust fund money.
Get Your FREE Resources Sent Overnight
New Treatment Options
Veteran's Benefits & Claims
$30 Billion Asbestos Trust Fund Information