This page has been fact checked by a Doctor of Pharmacy who specializes in Oncology. Sources of information are listed at the bottom of the article.
We make every attempt to keep our information accurate and up-to-date.
Please Contact Us with any questions or comments.
Platinol (cisplatin) is a commonly-used chemotherapy drug, first approved by the U.S. Food and Drug Administration (FDA) in 1978. Cisplatin is a common treatment choice for mesothelioma, often used in combination with other drugs. It can cause serious side effects that must be carefully monitored.
What Is Cisplatin?
Cisplatin is a platinum-containing chemotherapy drug that specifically attacks fast-growing cells in the body. It is administered intravenously over several hours but often only once every three to four weeks. Because cisplatin targets fast-growing cells, it kills cancer cells and healthy cells that grow and divide rapidly.
Cisplatin causes cancer cells to die by binding to and distorting DNA, triggering cell death.[1] Because this drug also affects healthy cells, it can lead to certain side effects. Patients are typically given as much of the drug as they can handle.
Cisplatin is used to treat several types of cancers, including cancers of the head and neck, bladder, breast, testicles, ovaries, cervix, lungs, brain, and mesothelioma.[1]
When first introduced in 1978, many considered cisplatin to be a cure for testicular cancer. Although its discovery was accidental, the drug has saved countless lives and continues to be an important part of cancer research and clinical trials.[2]
Combination Therapy with Cisplatin
Combining cisplatin with other medications has been a basic treatment approach for decades. Cisplatin is often combined with other drugs because, as a single agent, it may be effective for a limited period of time before the cancer becomes resistant to the drug.
To combat this resistance, cisplatin is typically combined with doxorubicin, pemetrexed, and gemcitabine. In treating mesothelioma, combinations are often recommended because cisplatin alone has a low response rate on mesothelioma tumors.
Cisplatin in Mesothelioma Treatment
Cisplatin can be used in several ways to treat mesothelioma patients:
Oncologists may use it after surgery to clean up the cancer cells the surgeon could not physically remove.
For patients who are poor candidates for surgery, cisplatin and other drugs can help slow the progression of the disease.
Combined with doxorubicin, cisplatin is often used for patients in advanced stages of mesothelioma. Used mainly for palliative care, this drug combination assists in relieving cancer symptoms and helping patients feel more comfortable. More recently, cisplatin has been combined with Alimta (pemetrexed) for mesothelioma patients. Clinical trials show that patients with mesothelioma live longer when given this combination than when receiving cisplatin alone, and the FDA approved it as a therapy for pleural mesothelioma in 2004.[3]
Cisplatin has also been tested in combination with the chemotherapy drug gemcitabine for mesothelioma patients. An Australian clinical trial witnessed that about half of patients responded well to the combination. For these patients, survival time was extended by an average of ten months. A combination of radical surgery, radiation, and chemotherapy with cisplatin, doxorubicin, and cyclophosphamide significantly improved survival times for patients.[4]
Common Side Effects
Because cisplatin kills rapidly-growing cells indiscriminately, it can cause several common side effects. Most of these side effects subside once chemotherapy treatment is complete:[1]
Nausea
Vomiting
Hair loss
Diarrhea
Changes in taste
Low red and white blood cell counts
Hearing loss
Numbness and tingling in the fingers and toes
To some extent, patients can manage these side effects. For example, doctors may recommend a course of vitamin B12 supplements to avoid anemia and fatigue. All patients are also given anti-nausea medications while on a course of cisplatin. Alternative therapies like acupuncture and massage may also help patients cope with side effects.
Serious Side Effects
Cisplatin can also cause serious side effects. Patients should report any of these signs to a doctor immediately. Cisplatin carries a black box warning, which is the FDA's most severe warning label. A black box warning is used to ensure patients and doctors understand the potential for serious risk while using this medication.[1]
One serious concern is kidney toxicity. The platinum in cisplatin can cause kidney damage in some patients, especially those with previous kidney problems. To reduce this risk, cisplatin is often administered with extra bags of IV hydration to assure that patients urinate frequently during and immediately after a dose.
Patients are also instructed to drink plenty of water after their dose. Patients on cisplatin who experience severe fatigue, decreased urination, or swelling in the legs, arms, feet, hands, or face should immediately report these concerns to their doctor.[1]
Hearing loss is another possible serious issue. Cisplatin can cause permanent hearing loss, especially for children. Patients who experience ringing in the ears or reduced hearing volume should inform their provider with details of their concerns.[1]
Patients on cisplatin should also watch for signs of infection, including chills, fever, bloody stool, bloody vomit, seizures, vision loss, eye pain, muscle cramps, and chest pains. Some people may have a severe reaction to cisplatin, including rash or irritation at the injection site, swelling in the face and mouth, difficulty breathing, hives, and dizziness.[1]
For some patients, the side effects of cisplatin can be severe. These patients may benefit from an alternative platinum chemotherapy like carboplatin or another medication that does not contain platinum.
Recent Studies Using Cisplatin
Cisplatin has been in use for decades, but researchers continue to use it in studies as a treatment for mesothelioma.
Researchers published results of a phase II clinical trial using adding immunotherapy drug bevacizumab to the standard combination of pemetrexed and cisplatin in 2015. They reported significant extension of overall survival with this combination as compared to the standard treatment alone.[5]
The National Institutes of Health currently lists two clinical trials using cisplatin and recruiting mesothelioma patients:
Testing the Addition of Targeted Radiation Therapy to Surgery and the Usual Chemotherapy Treatment (Pemetrexed and Cisplatin [or Carboplatin]) for Stage I-IIIA Malignant Pleural Mesothelioma. This study is investigating the benefits of adding targeted radiatotherapy to standard treatment protocol of chemotherapy and surgery. Participants receive intensity-modulated radiation therapy or pencil beam scanning technology.[6]
Pleurectomy/Decortication (Neo) Adjuvant Chemotherapy and Intensity Modulated Radiation Therapy to the Pleura in Patients With Locally Advanced Malignant Pleural Mesothelioma. This is another study looking at the use of radiation therapy for pleural mesothelioma patients. Patients receive intensity-modulated radiotherapy after surgery and chemotherapy.[7]
For many patients with mesothelioma, cisplatin plays a key role in the effective treatment and management of the disease. While the potential side effects can be uncomfortable or even severe, most patients tolerate the drug well. With continued research into cisplatin combinations with other drugs, even more patients could benefit from the positive effects of cisplatin.
Get Your FREE Mesothelioma Packet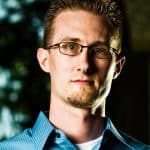 Kyle J. Becker, PharmD is certified by the Board of Pharmacy Specialties in Oncology Pharmacy. Dr. Becker earned his pharmacy degree from Shenandoah University and he currently serves as an oncology pharmacist at Parkview Cancer Institute.