Talcum Baby Powder and Ovarian Cancer
This page has been fact-checked by a Doctor of nursing practice specializing in Oncology and has experience working with mesothelioma patients.
Sources of information are listed at the bottom of the article. We make every attempt to keep our information accurate and up-to-date.
Please Contact Us with any questions or comments.
Talcum baby powder and ovarian cancer have a proven connection with research showing that regular, long-term use leads to an increased risk of ovarian cancer. Some women diagnosed with ovarian cancer are filing lawsuits and winning in court, proving that companies like Johnson & Johnson failed to warn consumers of the risks.
What Is Talcum Powder?
Talcum powder, also known as baby powder, is a hygiene product made from a natural mineral called talc.[1]
Talc is a mineral that contains mostly silicon, magnesium, and oxygen.[1]
People have used talc for thousands of years, but it only became widespread in the U.S. in the late 1800s.
Because the particles are very fine when ground up, talc provides a smooth texture in hygiene products.[2]
It is used in makeup and other beauty products to improve absorption and texture.[2]
Talcum powder and baby powder are often used by consumers to absorb moisture and to reduce friction.
Asbestos in Talc – Is it a Possible Cause of Ovarian Cancer?
Talc, because it is a natural mineral, often contains traces of other minerals. Asbestos is one of these additional minerals.[2] Asbestos is a known carcinogen. Accidentally inhaling, ingesting, or otherwise taking in asbestos fibers can lead to tissue damage and cancer in some people.
While mesothelioma is a cancer most often associated with asbestos, there is growing evidence that trace amounts of the mineral in talcum powder could trigger other types of cancer, including ovarian cancer in women.
The Cosmetic, Toiletry, and Fragrances Association adopted guidelines in 1976 to ensure that talc products would not contain asbestos. The guidelines were voluntary and stated that any asbestos found in natural talc would be removed so that consumer products would not have any detectable levels.[1]
Studies since the 1970s have found that talcum powder does still often contain the contaminant despite the guidelines. One study tested several products and found that many contained asbestos that could easily be inhaled by anyone using them.[3]
Talcum Baby Powder and Ovarian Cancer
There is growing evidence linking long-term and regular use of talcum powder on the genitals and ovarian cancer in women. The presence of asbestos, a known human carcinogen, is a reasonable explanation for how this product could lead to ovarian cancer.
One study of note compared talcum powder use and rates of ovarian cancer in over 1,000 women. It compared the personal hygiene habits of nearly 600 women with ovarian cancer and about 700 healthy women. The study found that regular use of talcum powder on the genitals increased the risk of developing ovarian cancer by 44%. The lifetime risk of ovarian cancer for women who used talcum powder was significantly higher than for those who did not.[4]
Also important was a study that investigated how talc could cause ovarian cancer. Researchers found particles of talc when they examined tissue from ovarian tumors. This indicates that talc particles may migrate from the external genital area all the way to the ovaries.
A recent study reported at the 2019 Annual Meeting of the Society of Gynecologic Oncology found specific gene mutations in the cancer cells of ovarian tumors that were triggered by talc particles. The impact first occurred in cells of the Fallopian tubes. This important piece of information supports the idea that talc may trigger ovarian cancer because it was already suspected that ovarian cancer begins in the Fallopian tubes.[5]
Not all studies show the link between baby powder and cancer. A large study of more than 250,000 women published in 2020 found no significant connection. This was the largest study so far on the topic.[6]
Are Ovarian Cancer Victims Getting Justice?
In recent years women who developed ovarian cancer after decades of using baby powder products have been suing the companies responsible, most notably Johnson & Johnson.
An important piece of evidence arose during a trial on behalf of Jackie Fox, a woman who died from ovarian cancer. Her family sued Johnson & Johnson and won a jury-awarded settlement of $72 million.[7]
The family's legal team presented evidence that the company knew there was a link between using baby powder and developing ovarian cancer. An internal memo made it clear the company was aware of the risk but continued selling the product with no warnings to consumers.[7]
Many more have followed that case, including a big win for twenty-two women who together filed a class-action lawsuit against Johnson & Johnson. The jury awarded $4.7 billion to the women, which included $4.14 billion in punitive damages to the company for failing to warn consumers of the risks of ovarian cancer from using their products.
Two other recent lawsuits, one in New York and one in California, ended in wins for the plaintiffs, both of whom developed mesothelioma after decades of talcum powder use:
One woman was awarded $325 million, one of the largest amounts Johnson & Johnson has been ordered to pay over talcum powder.
The other woman received compensatory damages totaling $12 million from Johnson & Johnson as well as Colgate-Palmolive and Avon.
Johnson & Johnson Attempts to Block Claims
Johnson & Johnson used a controversial strategy in 2021 to try to avoid thousands of lawsuits over cancer. It created a new company and placed all asbestos liabilities in it. The new company then filed for bankruptcy.
Texas law allowed this maneuver, and the company claims it is legal. Johnson & Johnson promised the new company $2 billion to deal with claims. Consumer advocates say the move makes it more difficult for victims to recover damages.[8]
There is a genuine possibility that talcum powder can increase the risk and even cause the development of ovarian cancer in women who have used it for a long time. The risk is greater with a longer period of use and greater regularity of use of baby powder.
Women need to know about this risk so they can make the right choice for hygiene. Companies like Johnson & Johnson are increasingly being held to account for asbestos and ovarian cancer, but the risk is still real and present.
Get Your FREE Mesothelioma Packet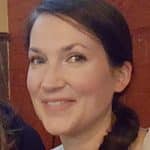 Mary Ellen Ellis has been the head writer for Mesothelioma.net since 2016. With hundreds of mesothelioma and asbestos articles to her credit, she is one of the most experienced writers on these topics. Her degrees and background in science and education help her explain complicated medical topics for a wider audience. Mary Ellen takes pride in providing her readers with the critical information they need following a diagnosis of an asbestos-related illness.
Get Your FREE Mesothelioma Packet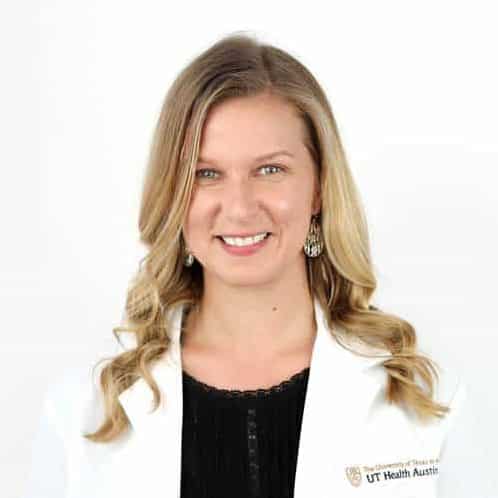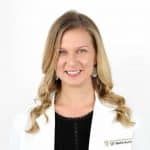 Anne Courtney has a Doctor of Nursing Practice degree and is an Advanced Oncology Certified Nurse Practitioner. She has years of oncology experience working with patients with malignant mesothelioma, as well as other types of cancer. Dr. Courtney currently works at University of Texas LIVESTRONG Cancer Institutes.