This page has been fact checked by an experienced mesothelioma Patient Advocate. Sources of information are listed at the bottom of the article.
We make every attempt to keep our information accurate and up-to-date.
Please Contact Us with any questions or comments.
Aircraft carriers are the largest ships in the United States Navy, designed to deploy and recover aircraft at sea without requiring a return to land.[1] Every modern war used these ships, which were constructed using asbestos in many components. As a result, many navy veterans who served on aircraft carriers experienced asbestos exposure and may now have related diseases.
About Aircraft Carriers and Designations
The strategic importance of aircraft carriers in the U.S. military cannot be overstated. The massive size of these ships allows them to act as mobile airbases, efficiently deploying and refueling aircraft during military operations. Aircraft carriers measure over 1,000 feet long and can transport thousands of military personnel at a time.
The official Navy designation for aircraft carriers is CV class. They evolved from high-speed cruisers, which were first launched in 1910. Over time, designated aircraft carriers were built with many different specializations:[2]
Small aircraft carriers, CVL
Large aircraft carriers, CVB
Attack aircraft carriers, CVA
Nuclear-powered aircraft carriers, CVN
Nuclear-powered attack aircraft carriers, CVAN
Training aircraft carriers, CVT
Anti-submarine warfare support aircraft carriers, CVS
Escort helicopter aircraft carriers, CVHE
Utility aircraft carriers, CVU
The History of U.S. Aircraft Carriers
Less than a decade after the Wright brothers flew the first manned aircraft in Kitty Hawk, NC, the United States Navy began using ships to launch and recover military aircraft. The Navy cruiser, USS Birmingham, was the first ship to carry aircraft.
Civilian Eugene Ely made the first takeoff of an aircraft from this warship. Later, Ely made the first landing on another warship, the USS Pennsylvania. During World War I, three ships in the Navy could deploy and recover aircraft; although, these were not classified as modern aircraft carriers.
In 1922, Congress approved funding for converting a cargo ship into the U.S. military's first aircraft carrier, the USS Langley. The USS Lexington was converted from a cruiser and became the second aircraft carrier used. The first aircraft carrier to be built from scratch was the USS Ranger, built in 1931.
Aircraft carriers proved crucial when Japan launched aircraft in the Pacific to attack Pearl Harbor, an action that brought about the U.S.'s entry into World War II.[3] From this point in history, aircraft carriers would become crucial members of modern Navy fleets. During World War II, carriers began engaging in expanded operations, including carrier-to-carrier battles and amphibious landing support.
During the Korean War, more upgrades and improvements were made to aircraft carriers. These modifications included angled flight decks, aircraft catapults, and deck elevators.
Aircraft carriers continued to play a meaningful role in the years following the Korean War, continuing through the Vietnam War. These ships also aided in the recovery of Apollo astronauts after landing in the ocean.[4] Today, aircraft carriers continue to hold a place of significance in the U.S. Navy, promoting U.S. operations and peace missions around the globe.
How Was Asbestos Used on Aircraft Carriers?
Like many ships used in the U.S. Navy, aircraft carriers once contained a lot of asbestos. Even today, many of these ships still contain asbestos materials.
Asbestos was used for decades because of its lightweight, effective insulation, and fire resistance. These are essential properties for ocean-going vessels. Aircraft carriers contained asbestos in boilers and engine rooms as pipe insulation, valves, pumps, gaskets, flooring and ceiling materials, and many other components.
The Kitty Hawk class of carriers, all now decommissioned, were active between 1961 and 2009 and included the USS Constellation, USS America, and USS Kitty Hawk. The Kitty Hawk class was built and used at a time when asbestos was common in many industries. These carriers contained asbestos in gaskets, insulation, turbines, sealants, pumps, and many other components.
Another example of documented and extensive asbestos use was the USS Enterprise.[5] Decades-old documents describe the use of asbestos in the ship's gaskets, tiles, insulation, feed pumps, cloth lagging, vinyl flooring, and other areas of the ship. All areas of the ship contained asbestos, including areas where sailors ate and slept.
Personnel Exposed to Asbestos on Carriers
Any personnel stationed on an aircraft carrier may have been exposed to asbestos. With large amounts of asbestos on these ships, the risk of exposure was high. Asbestos fibers could be released into the air when materials got damaged. Inhalation of these fibers, especially in enclosed ship spaces, was a common risk.
Inhaled fibers could potentially lead to the development of asbestos-related illnesses, such as mesothelioma, lung cancer, and asbestosis. Often these conditions did not present symptoms until decades after exposure.
Veterans who were at the greatest risk for exposure were those maintaining or repairing components on the ship that contained asbestos. Boiler room workers, engine room workers, pipefitters, and those who built or repaired aircraft carriers in shipyards were most at risk of exposure.[6]
Aircraft Carriers with Asbestos
U.S. Navy veterans were at risk of asbestos exposure. Even current military personnel are at some level of risk since many ships are not completely free of asbestos. The management of asbestos has changed dramatically, making personnel much safer than in the past. U.S. aircraft carriers known to have contained asbestos include:
USS Bataan, commissioned 1943, scrapped
USS Belleau Wood, commissioned 1943, scrapped
USS Bennington, commissioned 1944, scrapped
USS Boxer, commissioned 1945, scrapped
USS Bunker Hill, commissioned 1943, scrapped
USS Cabot, commissioned 1943, scrapped
USS Carl Vinson, commissioned 1981, active
USS Coral Sea, commissioned 1947, scrapped
USS Cowpens, commissioned 1943, scrapped
USS Dwight D. Eisenhower, commissioned 1977, active
USS Enterprise, commissioned 1938, scrapped
USS Enterprise, commissioned 1961, active
USS Essex, commissioned 1942, scrapped
USS Forestall, commissioned 1955, scrapped
USS Franklin, commissioned 1944, scrapped
USS Franklin D. Roosevelt, commissioned 1945, scrapped
USS Hancock, commissioned 1944, scrapped
USS Hornet, commissioned 1941, sunk
USS Hornet, commissioned 1942, museum
USS Intrepid, commissioned 1943, museum
USS John F. Kennedy, commissioned 1968, decommissioned
USS Kearsarge, commissioned 1946, scrapped
USS Lake Champlain, commissioned , scrapped
USS Langley, commissioned 1942, scrapped
USS Lexington, commissioned 1943, museum
USS Leyte, commissioned 1946, scrapped
USS Midway, commissioned 1945, museum
USS Monterey, commissioned 1943, scrapped
USS Nimitz, commissioned 1975, active
USS Oriskany, commissioned 1950, scuttled
USS Philippine Sea, commissioned 1946, scrapped
USS Princeton, commissioned 1943, sunk
USS Randolph , commissioned 1944, scrapped
USS Ranger, commissioned 1957, scrapped
USS Saipan, commissioned 1946 scrapped
USS San Jacinto, commissioned 1943, scrapped
USS Shangri-La, commissioned 1944, scrapped
USS Tarawa, commissioned 1945, scrapped
USS Ticonderoga, commissioned 1944, scrapped
USS Valley Forge, commissioned 1946, scrapped
USS Wright, commissioned 1946, scrapped
USS Yorktown, commissioned 1943, museum
Aircraft carriers are just one type of Navy ship that used asbestos in construction and maintenance. If you are a veteran who served on one of these ships, you may have been exposed to asbestos. If you have been diagnosed with an asbestos-related illness connected to your military service, you may be eligible for veteran assistance through the VA.
Get Your FREE Mesothelioma Packet
Page Edited by Patient Advocate Dave Foster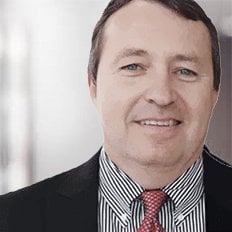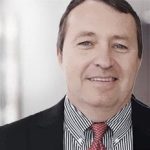 Dave has been a mesothelioma Patient Advocate for over 10 years. He consistently attends all major national and international mesothelioma meetings. In doing so, he is able to stay on top of the latest treatments, clinical trials, and research results. He also personally meets with mesothelioma patients and their families and connects them with the best medical specialists and legal representatives available.