USS Independence (CV-62) and Asbestos
This page has been fact checked by an experienced mesothelioma Patient Advocate. Sources of information are listed at the bottom of the article.
We make every attempt to keep our information accurate and up-to-date.
Please Contact Us with any questions or comments.
Veterans who served on the USS Independence (CV-62) are at risk of developing mesothelioma from past asbestos exposure. The fourth and last ship in the Forrestal class of non-nuclear-powered aircraft carriers, the USS Independence (CV-62), was a supercarrier. Many U.S. Navy veterans got sick decades after service because of asbestos exposure on ships like the Independence
About the USS Independence
The USS Independence was built in the 1950s and was designated CV-62 and later CVA-62 after conversion to an attack aircraft carrier.
She was the last member of the Forrestal class of carriers built throughout the 1950s and the first class of true supercarriers, bigger than any warships before them.[1]
The Independence and other ships built during this period made heavy use of asbestos materials. Asbestos helped insulate pipes, boilers, engines, and other components and also protected against fire.
These ships displaced more than 50,000 tons, and the USS Independence topped out at more than 56,000 tons. She was the second carrier to have the name Independence; the first, a light aircraft carrier, sank during weapons testing in 1946.
Like others in the Forrestal class, the Independence was designed and built to carry a variety of jet aircraft. It was particularly designed to accommodate the Douglas A3D Skywarrior, a bomber that needed a special elevator on the carriers that could lift it.
The Forrestal carriers also needed to be able to carry more jet fuel than their predecessors. The Independence was built with an angled flight deck, long-range search radar, defensive armament, and height-finding radar. She could carry ninety aircraft at a time.
Construction and Later Upgrades
Construction of the Independence began in 1955 at the Brooklyn Navy Yard in New York City. It took about three years to complete the 1,046-foot long carrier, launched on June 6, 1958. Eight boilers and four geared turbines were used to power the ship, and these came from Babcock & Wilcox and Westinghouse, respectively.
She was commissioned officially on January 10, 1959, and from there left for shakedown training under the command of Captain R. Y. McElroy. During training in the Caribbean, the USS Independence launched the heaviest aircraft yet from any carrier, the Douglas A3D Skywarrior.
Maintenance and upgrades were made to the Independence over the years to keep her operational longer. The first took place in 1962 and 1963 and then again in 1965. She also received a major overhaul in 1968 at the Norfolk Naval Shipyard.
The next round of major upgrades took place in 1985 at the Philadelphia Naval Shipyard. The USS Independence went through the Service Life Extension Program, a huge overhaul designed to give her another fifteen years or more of useful service. The upgrades included deck improvements and better fuel efficiency.
USS Independence (CV-62) Service and Deployment History
During her nearly forty years of service, the USS Independence took part in many important operations and spent much of her time in the Mediterranean. This began in the 1960s during Cold War tensions, which saw exercises with NATO and French and British fleets.
In 1965 the USS Independence was deployed to operations in the Vietnam War. She stayed there for 100 days in the South China Sea and assisted with important airstrikes against North Vietnamese supply lines.[1]
After the Vietnam deployment, Independence spent more time in the Mediterranean. With even greater Cold War tension in the 1970s, she needed to be on standby if action was needed or if U.S. citizens required evacuation from the Middle East.
In the 1980s, she responded to the crisis in Lebanon and supported the invasion of Grenada in the Caribbean after a military coup. The Independence also served during Operation Desert Shield in the 1990s.
What Happened to the USS Independence CV-62?
Her final operations were in the 1990s in the South Pacific and off the coast of China. Independence was sent to Puget Sound Naval Yard and was decommissioned in 1998.[1] She was stricken from the Naval list in 2004.
In 2017, the ship departed Washington for Brownsville, Texas. There she was scrapped under a contract with International Shipbreaking, Ltd.[2]
Did the USS Independence Have Asbestos?
Aircraft carriers like the Independence, as well as many other vessels in the U.S. Navy, were constructed using asbestos in hundreds of components. Asbestos was used because it is good fireproofing. A fire at sea can be deadly on ships, so preventing fires from starting or spreading is crucial.
Aircraft carriers, in particular, carry a lot of aircraft fuel, which makes the risk of fire even more serious. The Navy built the Independence when asbestos use was in full swing and before its dangers were well known.
The Independence also contained asbestos because of its ability to insulate. Heat-generating equipment like turbines and boilers needed to be well insulated to prevent the spread of heat and further reduce the risk of fires.
Furthermore, the pipes carrying steam and hot water around the ship were insulated with asbestos coatings. Many surfaces on ships like the Independence were sprayed with asbestos material for both fireproofing and insulation.
Other areas where asbestos was used on the Independence include firefighting gear, protective clothing, such as the gloves that gunners used, and other safety gear. Pumps, gaskets, valves, flooring and ceiling materials, adhesives, deck matting, ropes, and many other items on the ship contained some amount of asbestos.
Who Was at Risk for Asbestos Exposure on the USS Independence?
The asbestos used on the Independence was supposed to protect her crew and sailors, but the asbestos turned out to cause harm. Anyone who served on the USS Independence was at risk of inhaling asbestos fibers that could later lead to lung cancer, mesothelioma, or asbestosis.
When asbestos is contained, those fibers can't come loose and cause harm, but there are many ways that asbestos materials can be damaged and release fibers. Construction, maintenance, repairs, and even normal operations can expose and release asbestos into the air.
On the Independence, some of the people most at risk of being exposed in this way were those who worked in the enclosed, poorly ventilated spaces with a lot of asbestos: engine room workers and boiler room workers.
Also at risk were those who maintained and repaired any materials on the ship that contained asbestos. Cutting into pipe insulation, for instance, would have caused fibers to be freed.
Veterans from the USS Independence with Asbestos Illnesses
Several documented cases of Navy veterans stationed on the USS Independence who later developed asbestos-related illnesses exist. These include a veteran who served on active duty from 1966 through 1968 and later developed asbestosis.[3]
There was also a man who was stationed on the Independence and slept near asbestos-covered pipes. He developed cancer years later.[4]
Can USS Independence Veterans Seek Compensation?
Veterans who served on the USS Independence made sacrifices to serve the country and should not have been put at risk for developing preventable, asbestos-related illnesses. They now have a right to claim compensation and health care support through the Veterans Administration (VA).
Veterans with mesothelioma and other asbestos illnesses have other options to seek compensation. They cannot sue the military or government but can file lawsuits against asbestos manufacturers.
An experienced mesothelioma lawyer can help you determine the companies that supplied asbestos to the USS Independence. They can also help you file a lawsuit, or if the companies went bankrupt, seek compensation through an asbestos trust.
If you served on the Independence and are worried about asbestos illnesses, talk to your doctor about getting screened and getting adequate treatment. Then contact the VA to find out what rights you are entitled to.
Get Your FREE Mesothelioma Packet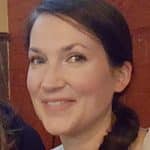 Mary Ellen Ellis has been the head writer for Mesothelioma.net since 2016. With hundreds of mesothelioma and asbestos articles to her credit, she is one of the most experienced writers on these topics. Her degrees and background in science and education help her explain complicated medical topics for a wider audience. Mary Ellen takes pride in providing her readers with the critical information they need following a diagnosis of an asbestos-related illness.
Get Your FREE Mesothelioma Packet
Page Edited by Patient Advocate Dave Foster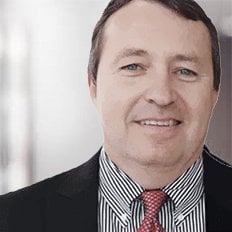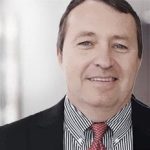 Dave has been a mesothelioma Patient Advocate for over 10 years. He consistently attends all major national and international mesothelioma meetings. In doing so, he is able to stay on top of the latest treatments, clinical trials, and research results. He also personally meets with mesothelioma patients and their families and connects them with the best medical specialists and legal representatives available.