Emotional Health and Coping with Mesothelioma
This page has been fact-checked by a Doctor of nursing practice specializing in Oncology and has experience working with mesothelioma patients.
Sources of information are listed at the bottom of the article. We make every attempt to keep our information accurate and up-to-date.
Please Contact Us with any questions or comments.
Emotional health and coping with mesothelioma are important aspects of care for patients. A diagnosis of malignant mesothelioma causes fear, anxiety, and worry. Friends and family, therapy, and mental health support help improve the emotional well-being of cancer patients.
How Does Mesothelioma Affect Emotional and Mental Health?
Malignant mesothelioma has a far-reaching effect on those diagnosed; however, suffering isn't limited to the lining of the lungs, heart, or abdominal cavity where the cancer cells reside.
Mesothelioma also takes a hefty emotional toll on both those diagnosed and those who care about them. This emotional toll adds more misery where no more is needed. It is vital to maintain emotional balance when living with mesothelioma.[1]
A Mesothelioma Diagnosis Triggers a Lot of Feelings
Getting any cancer diagnosis causes a lot of uncomfortable and overwhelming feelings in patients and their family members. It's important to recognize that they are all normal reactions to this terrible news. You might feel:
Angry
Confused
Overwhelmed
Scared
Anxious
Helpless
Stressed
Lonely
All feelings at this time are normal. Allow yourself to feel them. Don't let the pressure to react a certain way prevent you from going through all the emotions and stages of grief over your diagnosis.
Treatment and Mental Health
The diagnosis of mesothelioma is just the beginning. Once you get used to the idea, you still have to face challenges, like treatment.
You have a lot of important, life-altering decisions to make. This can be a very stressful time. You might doubt your choices or regret them once you experience the discomfort of chemotherapy or recovery from surgery.
Going from active and functioning to sick and recovering from treatment can have a major impact on your mental health. It's normal if this makes you feel depressed and unhappy.
Can Having Cancer Cause Mental Illness?
Cancer and everything that comes with it can be a trigger for mental illness. It can also worsen symptoms if you have a mental illness. These are a few of the facts about mental health and cancer patients:[2]
Approximately one-third of people with cancer have a mental illness.
Depression incidence is three times higher in cancer patients than in the general population.
Young people with cancer are more vulnerable to co-occurring mental illness.
How Does Mental Health Affect Outcomes for Mesothelioma Patients?
Cancer affects mental health, but the reverse is also true. This is why it is so important to address mental and emotional health along with treating the cancer itself.
According to studies, people with depression are more likely to have worse outcomes when undergoing cancer treatment. Depression can make you less likely to follow treatment protocols, to avoid appointments, and to generally neglect healthy lifestyle practices that improve outcomes.[2]
This doesn't mean your mental illness has to have a negative impact on your outcome. Mental health treatment improves survival rates. Patients receiving therapy and other treatments lessen depression symptoms and experience overall medical improvements.[2]
Coping with the Psychological Distress of a Mesothelioma Diagnosis
A mesothelioma diagnosis brings adverse psychological reactions. These reactions include fear, anxiety, anger, sadness, and more. Patients often blame themselves for other people's feelings about their diagnosis.
They may try to appear brave around friends and relatives to ease their fears. Suppressing emotions can increase stress, raise cortisol levels, raise blood pressure, and suppress the immune system. It's necessary for the health of a cancer patient to express emotions, even when those emotions are negative.[1]
It's OK to Feel Vulnerable
You are not a rock, and that is OK. It is OK to feel vulnerable when facing a serious health problem like mesothelioma. It is also OK to be concerned, worried, sad, and even angry.
No one thinks you are made of stone, so there is no need to keep tumultuous feelings stuffed inside.
It's OK Not to Have All the Answers
If you have been diagnosed with malignant mesothelioma, you probably have many questions about your health and the future; however, you may have few answers.
People in your life may have questions, too; questions you can't answer. It is OK not to have all the answers. Uncertainty is normal under these circumstances.
It's OK to Set Limits
People who care about you may want to spend as much time with you as possible; however, it is totally acceptable for you to tell them you need to rest or be alone.
It is essential to set limits even with the people you love. Be sure to set boundaries with yourself too. Don't push yourself too far. You need a break sometimes, and that is OK.
It's OK to Reach Out for Help
If you feel lost and alone, help is out there. Connecting with a therapist or counselor can help you come to terms with a mesothelioma diagnosis.
Reaching out to peers in a mesothelioma support group improves emotional wellness. Those people are going through the same thing, and hearing your inner concerns echoed by others can help you feel less alone.
Therapy and Support Groups Have Tangible Benefits
Mesothelioma patients who take time to nurture their emotional health through therapy or support groups report better quality of life. Therapy and support groups provide a safe place to vent fears and frustrations. A support group also provides people who understand what you are going through and can offer feedback or a fresh perspective.[3]
Support groups can also provide an outlet for a patient's family members and friends. Family members and friends often find comfort in sharing their troubles and concerns with others who can empathize.[4]
Does Exercise Help with Mesothelioma?
While rest is important for cancer patients, physical activity can provide important benefits. To the extent a patient is able to be active, exercise can improve both mental and physical health.
Exercise in cancer patients reduces stress, anxiety, and depression. It reduces fatigue and improves strength and appetite. Exercise improves the overall quality of life of patients.[5] Talk to your medical team before beginning an exercise program. They can give you important safety guidelines.
How to Care for and Support Someone with Mesothelioma
If you are the loved one of a mesothelioma patient, your support matters. Anything you can do to help will provide important relief and will benefit their mental health.
You can do practical things for them—chores, cleaning, cooking, driving—to lessen their burden, but just being there to listen is useful. Support your loved one by providing a shoulder to lean on, a listening ear, and a distraction. There are many ways to help someone with mesothelioma. If you're not sure what to do, ask them what they need.
If you or a loved one has mesothelioma, don't neglect emotional and mental health. It is just as important as physical health is to quality of life. Talk to your medical team about how you feel and for advice on getting professional support.
Get Your FREE Mesothelioma Packet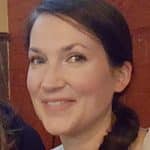 Mary Ellen Ellis has been the head writer for Mesothelioma.net since 2016. With hundreds of mesothelioma and asbestos articles to her credit, she is one of the most experienced writers on these topics. Her degrees and background in science and education help her explain complicated medical topics for a wider audience. Mary Ellen takes pride in providing her readers with the critical information they need following a diagnosis of an asbestos-related illness.
Get Your FREE Mesothelioma Packet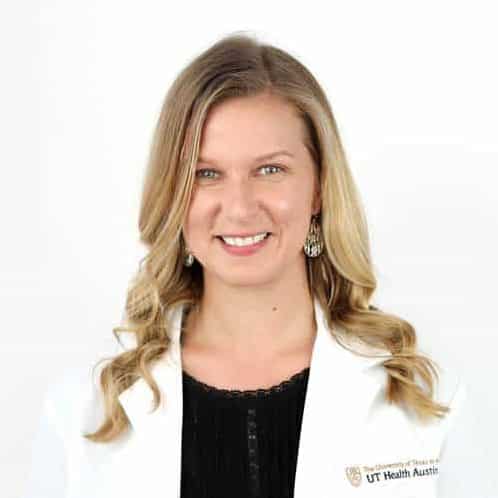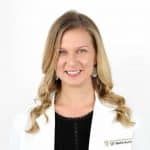 Anne Courtney has a Doctor of Nursing Practice degree and is an Advanced Oncology Certified Nurse Practitioner. She has years of oncology experience working with patients with malignant mesothelioma, as well as other types of cancer. Dr. Courtney currently works at University of Texas LIVESTRONG Cancer Institutes.