Asbestos Exposure in Mining
This page has been fact checked by an experienced mesothelioma Patient Advocate. Sources of information are listed at the bottom of the article.
We make every attempt to keep our information accurate and up-to-date.
Free Mesothelioma Packet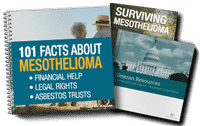 New treatment options
Learn from survivors
Veterans benefits & claims
File for your share of $30 billion in trust funds
Please Contact Us with any questions or comments.
Asbestos is a natural mineral extracted from the earth to make building materials and other products.[1] Miners face many risks on the job, but asbestos exposure in mining is sometimes overlooked. Regulations have even been set in place by the Mine Safety and Health Administration (MSHA) to protect workers, although for many this came too late.[2][3]
Asbestos Mining
Asbestos has been mined from the earth for hundreds, possibly thousands, of years. People in ancient times recognized the unique properties of asbestos, including its strength and resistance to heat, fire, and chemical corrosion. Asbestos was valued as a material for fireproofing, insulation, and other types of construction and ship building materials. To meet the demand for asbestos, asbestos mining was once a big business.
Free Mesothelioma Packet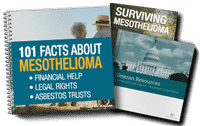 New treatment options
Learn from survivors
Veterans benefits & claims
File for your share of $30 billion in trust funds
Mining for asbestos halted in the U.S. in 2002. Until the 1970s, asbestos was commonly used in the U.S.; however, increasing concerns about its health effects led to limitations and regulations, eventually phasing out asbestos mining. The United States does not have an outright ban on asbestos. Plenty remains in materials and products; however, asbestos must be imported from other countries with active asbestos mines. Some of the largest countries for asbestos production are Russian, China, Brazil, and Kazakhstan.[4]
Long before the dangers of asbestos were realized, the U.S. and Canada were two large producers of the mineral. At the industry's peak, there were more than sixty active asbestos mines in the U.S. California, Oregon, Washington, Georgia, North Carolina, and Virginia were big asbestos producers. The U.S. Geological Survey records over 900 sites in the U.S. where active mines were located.[5]
Miners Exposed in the Past at Risk Today
Asbestos mining may have ceased, but for workers in those mines, damage has already been done. Decades after exposure and inhaling asbestos fibers, many developed illnesses like asbestosis and mesothelioma.
Those who continued working in asbestos mines through their closings in 2002 are still at risk of receiving a diagnosis. Mesothelioma has a long latency period, so past workers could still face illness in the future.[6] The MSHA and Occupational Health and Safety Administration (OSHA) have both set standards for acceptable exposure levels. These standards have been in place since the 1970s, but workers continued to be exposed and are at risk of becoming sick today.
Mining Asbestos Exposure Limitations
The U.S. Department of the Interior created the Mining Enforcement and Safety Administration (now MSHA) to protect mine workers. One concern was asbestos exposure, causing the agency to set an initial exposure limit in 1974. The limit set was only five asbestos fibers per cubic centimeter of air. Two years later, the agency tightened that limitation to two fibers per cubic centimeter over an eight hour period. In 2008, that limit was lowered again to 0.1 fibers.[7] This limit matches the limit set by OSHA and is applied to all underground and surface mines for metals, nonmetals, and coal.
Asbestos Exposure at Taconite Mines
All mining has the potential to expose workers to asbestos. Asbestos may be found in small quantities in many areas of the earth; therefore, it may be disturbed and contaminate air even in mines designed to excavate other minerals.
Taconite mining in Minnesota is an example of a non-asbestos mine that exposed workers to this dangerous mineral. Minnesota has numerous mines for taconite, a substance used to extract iron. A 2003 study found mesothelioma was more common in taconite mining regions than other parts of the state. Further research was conducted to determine if the miners affected developed mesothelioma from inhaling taconite dust or if they had been exposed to asbestos. It was discovered most of the sick miners were exposed to asbestos through commercial processing of taconite.[8]
Vermiculite Mining and Libby, Montana
Asbestos exposure is a danger in all types of mining; however, vermiculite mining is especially risky. Vermiculite is a group of minerals that often contains contaminating minerals, including asbestos. Vermiculite is used in insulation, fireproofing materials, growing material for plants, and various construction materials.[9]
For decades, a large vermiculite mine in Libby, Montana was the major source of vermiculite in the United States. The mining site also had a deposit of asbestos and the vermiculite was heavily contaminated. The U.S. Environmental Protection Agency (EPA) eventually declared the area a Superfund site; however, this decision was not made until thousands of people were affected. Miners and residents of nearby towns were infected by asbestos particles in the air, soil, and water. The situation was so problematic that in 2009, the EPA declared it the agency's first designated public health emergency.[10]
Mining has always been a dangerous profession. There are many physical hazards; however, minerals in the ground, like asbestos, can be inherently dangerous. If you were a miner and later developed an asbestos-related illness, you have a right to seek justice and compensation for your suffering. Consult a lawyer to help you seek compensation through a mesothelioma lawsuit or asbestos trust fund.
Page Edited by Patient Advocate Dave Foster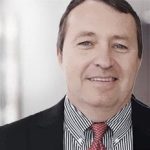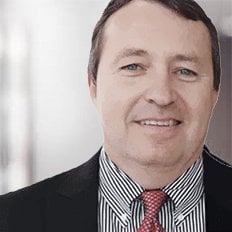 Dave has been a mesothelioma Patient Advocate for over 10 years. He consistently attends all major national and international mesothelioma meetings. In doing so, he is able to stay on top of the latest treatments, clinical trials, and research results. He also personally meets with mesothelioma patients and their families and connects them with the best medical specialists and legal representatives available.