Nebraska Mesothelioma Lawyer
Nebraska ranks low among other states for the number of deaths related to asbestos exposure. There have been only a few hundred deaths from mesothelioma, asbestos-related lung cancer, and asbestosis between 1999 and 2013, as compared to thousands in other states. For those who became sick and died, though, this statistic makes little difference.
Much of the exposure to asbestos in the state has come from industrial workplaces, like power plants or manufacturing plants. Because most of the state is rural, exposure rates are lower than in other states with more industry. Those who have become sick because of exposure, Nebraska mesothelioma lawyers are standing by and ready to help file a lawsuit and pursue justice and compensation.
Asbestos in Nebraska
Asbestos has not been as much of a risk in Nebraska as in other states, for a couple of reasons. One is that the state has no natural deposits of asbestos, which can be stirred up and cause exposure. Nebraska is also largely rural with an economy based on agriculture. In other states, high exposure rates are usually accounted for by industrial, manufacturing, and other similar types of jobs. Nebraska does have industrial workplaces, and these are some of the most common places in which people have been exposed to asbestos in the state. Also an issue in all states is the fact that most old buildings contain asbestos. These can cause exposure during demolitions and renovations.
Western Mineral Products
Although Nebraska does not have a lot of industry, it was home to a vermiculite processing plant that caused a significant amount of exposure to asbestos for workers and nearby residents. Located in Omaha, this facility produced concrete materials, insulation, and other products that used vermiculite, a natural mineral. Much of the vermiculite used there came from the W.R. Grace mine in Libby, Montana.
This mine produced vermiculite for decades and shipped it to facilities around the country, including Western Mineral Products in Omaha. The mine stopped producing in 1990 when it was finally discovered that the vermiculite was contaminated with asbestos. In Omaha, workers processed over 150,000 tons of this contaminated mineral. This put them at risk of getting sick as a result of the exposure to asbestos. Federal agencies have tested the now abandoned facility and declared it no longer a threat, but for decades workers and residents nearby were exposed to asbestos.
Natural Disasters and Asbestos Debris
Another way in which residents in Nebraska may be exposed to asbestos is through the asbestos-containing materials found in older homes and buildings. There are federal and state laws that dictate how people are to be kept safe from this source of asbestos, but they cannot control the weather. Natural disasters, like floods and tornadoes are not uncommon in Nebraska and can wreak havoc in more ways than one.
These natural disasters sweep through quickly and cause huge amounts of destruction. They rip down buildings, and when those buildings contain asbestos, they can leave behind contaminated debris. When the debris dries out is when it really becomes dangerous. The dried fibers of asbestos become airborne and pose a risk for cleanup crews, rescue workers, and others.
Other Exposure Sites in the State
The Western Mineral Products facility was a major site of asbestos exposure in Nebraska, but not the only one. There are multiple work sites and buildings that are known to have contained asbestos and that may have exposed people:
Union Pacific Railroad Company, Omaha and Grand Island
Offutt Air Force Base
Ace Drywall Company, Omaha
Allied Chemical Company, Omaha
Upjohn Company, Omaha
Western Brick and Supply Company, Nebraska City
United States Naval Ammunition Depot, Hastings
Nebraska Power and Light, Omaha
Goodyear Tire and Rubber Company, Lincoln
Cancer and Mesothelioma Care in Nebraska
Regardless of how someone was exposed to asbestos in Nebraska, it is crucial to get immediate and regular health care. Regular screenings for illness can help catch mesothelioma early and give a victim  fighting chance of beating it. After a diagnosis, getting the most expert care is important. Residents of Nebraska can find great treatment at the Fred and Pamela Buffett Cancer Center at the University of Nebraska Medical Center in Omaha. This is a designated comprehensive cancer center according to the National Cancer Institute, which means it is a leading facility for cutting edge research and treatment.
Nebraska Asbestos Laws
The Nebraska Department of Health and Human Services is responsible for the state's laws and regulations regarding the use of asbestos and working with it. Schools in the state are regularly inspected for asbestos and all school maintenance and custodial workers have to be trained in working safely around the existing asbestos. The Department of Health and Human Services requires written notification before the start of any asbestos-related project or building demolition. These job sites must follow specific rules about preventing the spread of asbestos, including using a 25-food boundary with warning signs and cleaning and securing tools and protective equipment. Asbestos workers must be trained and licensed by the state.
Statute of Limitations
The state of Nebraska has set a statute of limitations both on lawsuits filed by living people with asbestos-related illnesses and those filed on behalf of deceased family members. If you were exposed to asbestos and became sick because of the exposure, you have four years from the time of that diagnosis to file a lawsuit and make a claim for compensation. If you have a loved one who passed away from an asbestos disease, you have just two years from the time of death to make a similar case and file a lawsuit. Because there are these time limitations, it is important to act quickly after a diagnosis or a death to make a case for justice.
Finding a Nebraska Mesothelioma Lawyer
To have the best chance of making that case successful, it is important to seek out and work with a Nebraska mesothelioma lawyer. The state is home to many experts in these types of cases and they have the knowledge and the experience necessary to guide you through the process that begins with filing the lawsuit. You will need a great legal team to help you take all the necessary steps, to find out if you have access to an asbestos trust fund, to gather evidence to make your case, and to argue for you in a settlement or in a trial in front of a jury.
Page Written by Rod De Llano, Esquire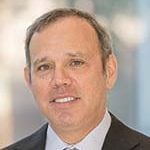 Page edited by Dave Foster
Get Help from the Top Mesothelioma Law Firms
Free Consultation
Brochures from Top Law Firms
Testimonials
FREE Case Value Calculator
For over 20 years we've provided the best FREE resources to mesothelioma patients and loved ones. Our resources include information on the leading treatment options and best doctors in your area; lessons learned from survivors; claims and benefits specifically for Veterans; and how to access your share of billions of dollars in trust fund money.
Get Your FREE Resources Sent Overnight
New treatment options
Veterans benefits & claims
$30 Billion asbestos trust fund information