The SMART Protocol for Pleural Mesothelioma
This page has been fact checked by a Medical Doctor who specializes in mesothelioma. Sources of information are listed at the bottom of the article.
We make every attempt to keep our information accurate and up-to-date.
Please Contact Us with any questions or comments.
The SMART (surgery for mesothelioma after radiation therapy) protocol for pleural mesothelioma is a multimodal treatment strategy. Combining radiation and surgery in a novel way, SMART is helping mesothelioma patients live longer.
What Is the SMART Protocol?
The SMART protocol is a type of multimodal treatment. This means it uses more than one type of treatment to manage mesothelioma.
SMART consists of radiation therapy to the chest followed by a surgical procedure. Initially, SMART only used extrapleural pneumonectomy (EPP) for surgery. Researchers have begun using pleurectomy/decortication, a less radical procedure, instead of EPP.
The Challenges of Treating Pleural Mesothelioma
Survival after a mesothelioma diagnosis is just fifteen months on average, and multi-modal treatments provide the best chance to extend that life expectancy.[1][2]
Pleural mesothelioma occurs most often in people exposed to asbestos for long periods, usually in the workplace. Pleural mesothelioma is cancer in the pleural tissue that surrounds the lungs.
This type of cancer is often diagnosed in later stages, and it is aggressive, making it difficult to treat. Prognosis is often poor. The standard approach for treatment is multi-modal, meaning some combination of chemotherapy, radiation therapy, and surgery.[3]
Resectable mesothelioma, which can be removed surgically, may respond to an aggressive type of surgery known as an extrapleural pneumonectomy (EPP) that removes one lung and its surrounding tissue.
There are serious risks, though. Potential complications include acute respiratory distress syndrome, respiratory failure, atrial arrhythmia, pulmonary embolism, and respiratory infections, among others.[4]
Surgery can be successful at extending a mesothelioma patient's life. It can also lead to remission, but the risks of such extensive surgery are serious, especially when combined with other treatments such as chemotherapy.
About The SMART Protocol
Researchers developed the SMART protocol for treating pleural mesothelioma after seeing positive results in patients who received radiation therapy after undergoing an EPP. The SMART protocol uses radiation first, followed by EPP.[5]
The radiation therapy is delivered five times a week. The patient then undergoes an EPP within two weeks of the completion of radiation therapy. Some patients receive adjuvant chemotherapy as well, but most do not need it.
In phase I and phase II trials of this protocol, the procedure proved safe enough for patients to continue further study. With positive results, the study has expanded and now includes more patients and additional treatment strategies, including immunotherapy.
Is SMART Effective for Mesothelioma Patients?
The most obvious benefit of the SMART protocol as measured in clinical trials is improved survival times. The results of the trials showed a median overall survival time of fifty-one months and a medical disease-free survival time of forty-seven months.[5]
This is a significant improvement compared to other treatments. However, it is important to note that these promising results only occurred in patients with epithelial mesothelioma, the least aggressive cell type. There are other benefits of the SMART protocol:
The intensity-modulated radiation therapy used to treat patients in the SMART protocol helps sterilize and manage tumors' edges before surgery.
Traditionally, surgery for pleural mesothelioma is preceded by chemotherapy to shrink tumors, but this takes a long time and causes many side effects.
Accelerated radiation therapy over a shorter period of time helps patients get into treatment sooner. It is also more convenient for patients, with a more compact treatment period.
One additional advantage for patients is that the therapy is complete within two to three weeks rather than many months.
What Are the Latest Developments in Mesothelioma Treatment with the SMART Protocol?
While the SMART protocol has shown promise and positive results in many patients, there is room for improvement. Researchers developing better treatments for pleural mesothelioma are expanding on the protocol to see better results and fewer complications and risks:
SMART with Immunotherapy
One study, using mice, investigated the use of immunotherapy treatments following the SMART protocol. The idea arose from the fact that high-dose radiation may stimulate the patient's immune system. The protocol, the researchers thought, might be a good opportunity to include an immune checkpoint blockade.[6]
With good results in animal studies, researchers are now using immunotherapy with SMART in a clinical trial. The new protocol is called SMARTEST (Surgery for Mesothelioma After Radiation Therapy Using Exquisite Systemic Therapy).[7]
Currently recruiting mesothelioma patients, the SMARTEST phase II trial is ongoing at Princess Margaret Cancer Center in Toronto. The participants receive radiation therapy and a low dose of a chemotherapy drug called cyclophosphamide.
They then undergo surgery and receive immunotherapy drugs, a combination of tremelimumab and durvalumab.
The SMARTER Protocol
The same researchers who developed the SMART protocol have adapted it to the SMARTER protocol. This stands for surgery for mesothelioma after radiation therapy using extensive pleural resection.
The basic protocol is the same, but the researchers are attempting to use less aggressive surgical procedures. The hope is that this will reduce risks and complications in clinical trials.
Adjusting Radiation Doses
In the ongoing clinical trials for the SMARTER protocol, patients receive radiation doses three times over a week, followed by surgery. Some patients may receive the EPP surgery, but others are undergoing a less radical procedure, a pleurectomy/decortication, which removes less tissue.
The researchers hope to find an ideal radiation dose that is effective but limits damage to healthy tissue.[8]
Survival Times Top Five Years
In a recent study of the SMART protocol, researchers recorded major improvements in survival time for mesothelioma patients. It included 96 patients with a median survival time of 65.9 months. This was the first study in which the median survival time exceeded five years.[9]
Treating pleural mesothelioma is a challenge for many reasons. Most patients have a poor prognosis, and even those who may see good results must go through difficult, uncomfortable procedures that put them at risk of serious complications. New developments in treatment, like the SMART and SMARTER protocols, improve the outcomes for all mesothelioma patients.
Get Your FREE Mesothelioma Packet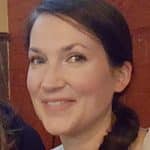 Mary Ellen Ellis has been the head writer for Mesothelioma.net since 2016. With hundreds of mesothelioma and asbestos articles to her credit, she is one of the most experienced writers on these topics. Her degrees and background in science and education help her explain complicated medical topics for a wider audience. Mary Ellen takes pride in providing her readers with the critical information they need following a diagnosis of an asbestos-related illness.
Get Your FREE Mesothelioma Packet
Page Medically Reviewed and Edited by Elliot Wakeam, M.D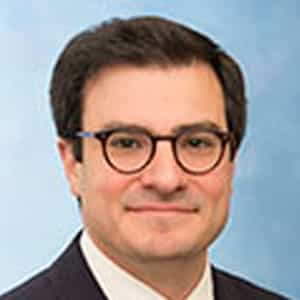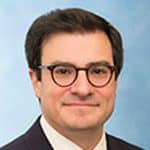 Elliot Wakeam, M.D. is a board-certified surgeon who has been recognized for his role in helping to develop the SMART protocol, meaning "surgery for mesothelioma after radiation therapy." He also focuses on healthcare delivery; strategies for surgeons to help patients recover post-surgery; and new approaches for surgical cancer treatment. Dr. Wakeam earned a Masters of Public Health at Harvard School of Public Health, followed by his medical degree from Jefferson Medical College, where he graduated magna cum laude. Dr. Wakeam is affiliated with numerous renowned medical associations, including the American Association of Thoracic Surgery, the Canadian Association of Thoracic Surgery, and the American College of Surgeons. He is currently an assistant professor in thoracic surgery at the University of Michigan Health System.