Thoracentesis for Mesothelioma
This page has been fact-checked by a Doctor of nursing practice specializing in Oncology and has experience working with mesothelioma patients.
Sources of information are listed at the bottom of the article. We make every attempt to keep our information accurate and up-to-date.
Please Contact Us with any questions or comments.
Thoracentesis (pleurocentesis) is a procedure to withdraw fluid from the pleural space.[1] Fluid tends to build up in patients with pleural mesothelioma, which is uncomfortable. Thoracentesis provides symptom relief. Doctors also use it for diagnostic tests.
What Is a Thoracentesis?
Thoracentesis, which is also called pleurocentesis, is a minor procedure doctors use to remove fluid from the pleural cavity in the chest. They insert a needle into the chest to withdraw fluid. Sometimes, they also use a small tube called a catheter to drain fluid over a day or two.
What Fluid is Removed in Thoracentesis?
The fluid removed during this procedure is called pleural fluid. It is the fluid between the two layers of the pleura. The fluid lubricates the tissue to prevent friction as the lungs expand during breathing. In pleural effusion, the fluid has built up to abnormal and painful levels.
Is a Thoracentesis Procedure Painful?
You shouldn't experience much pain during this procedure. The doctor will administer a local anesthetic to numb the area. You might feel a little discomfort with this injection.
During the procedure, you might feel some discomfort, pressure, or chest pains. Tell your doctor if it feels uncomfortable or painful.
Is Thoracentesis Major Surgery?
Thoracentesis is a minor procedure. It does not require any incisions in most cases and can be done on an outpatient basis. The risks are minimal and recovery is quick if there are no complications.
Thoracentesis and Pleural Effusion
Pleural effusion is the buildup of fluid between the two layers of pleural tissue. Pleural tissue is a double layer that surrounds the lungs and is affected in pleural mesothelioma.
Pleural effusion causes uncomfortable symptoms:[2]
Chest pains
Shortness of breathing
Difficulty breathing when lying down
A dry, persistent cough
Draining the fluid that causes these symptoms is often the goal of a thoracentesis.
Who Can Benefit from a Thoracentesis?
Pleural mesothelioma, cancer of the pleural tissue, causes pleural effusion. This is a rare cause, though, and many people with other conditions can benefit from thoracentesis.
Many different conditions can cause pleural effusion and its uncomfortable symptoms:[2]
Pulmonary embolism
Cirrhosis
Congestive heart failure
Pneumonia
Cancer
Mesothelioma is a cause of pleural effusion, but many people with this type of cancer will not experience it until the disease is advanced.
Pleural effusion causes some of the characteristic symptoms of pleural mesothelioma: shortness of breath, pain with breathing, chest pain, and a cough.
Treating the pleural effusion with a procedure like a thoracentesis will not treat cancer, but it can help relieve symptoms for patients who are suffering.
Thoracentesis as Palliative Care for Pleural Mesothelioma
Palliative care is any type of treatment that is used to relieve symptoms and improve a patient's comfort or quality of life. It does not treat the cancer.
Thoracentesis is a palliative treatment for patients with pleural mesothelioma who often suffer from the symptoms of pleural effusion.
Patients with early-stage mesothelioma might opt for radical, potentially curative treatments. These have the potential to reduce symptoms as well as achieve remission. Palliative thoracentesis is more often used for patients who cannot undergo radical surgery and who are focused on quality of life.
Thoracentesis as a Diagnostic Tool
If you go to your doctor with symptoms of pleural effusion, they need to diagnose you first to determine if you have fluid buildup in the pleural cavity. They will then determine the underlying cause.
A chest X-ray is likely to be the first diagnostic procedure. This chest image can confirm that there is fluid in the pleura and can also help your doctor diagnose conditions like pneumonia.
Other imaging tests may be needed, such as CT scans or MRIs, followed by biopsies to determine if the cause of the pleural effusion is a malignancy.
The thoracentesis procedure that you may then undergo to drain the fluid can also be diagnostic. Your doctor may remove some of the fluid and send it to a pathology lab for testing. With this, the experts can determine if there are cancerous cells present or another issue, such as an infection.
What to Expect with Thoracentesis
The surgical procedure used to drain fluid from the pleural cavity is a relatively simple one:[3]
You will either be seated or will lie down.
Your skin will be sterilized and you will get an injection of a local anesthetic to numb the area.
Your doctor will then insert a thin needle between your ribs and will use a tube or a syringe to draw out the fluid from the pleural space.
In some cases, the doctor may use the image from a CT scan or ultrasound to guide the insertion of the needle. Research indicates that ultrasound-guided thoracentesis is usually more successful and causes fewer complications than draining fluid without it.[4]
After the thoracentesis procedure is complete, your doctor may have you undergo another X-ray. This is done to check for any signs of problems, such as a collapsed portion of the lung, and to make sure they removed all the fluid.
The actual procedure only takes about ten minutes, but you may need to stay in the doctor's office for a few hours so nurses can monitor you for any possible complications and for the X-ray.[3]
When Thoracentesis Isn't Enough
For some patients, a thoracentesis is not always enough to relieve the symptoms of pleural effusion for very long. In many cases, especially when the underlying cause of the effusion is a progressive disease like mesothelioma, the fluid will refill the pleural cavity not long after the procedure to drain it. There are other more invasive and more permanent solutions to pleural effusion.
These include pleurodesis, a procedure that drains and then seals the pleural space to prevent future fluid buildup, or inserting a semi-permanent indwelling catheter into the chest cavity for patients to drain the fluid on their own at home.[5]
Not all patients are good candidates for these more involved procedures. It depends on the nature of their disease and the estimate of how effective the procedures will be. With that said, they can be used at all points of the disease course, but their effectiveness may decrease as the mesothelioma progresses.
Complications and Recovery from Thoracentesis
A thoracentesis is generally a low-risk procedure. It only requires local anesthesia and a few hours of recovery time. Complications are rare but may include such minor issues as:
Bleeding
Pain
Minor internal bleeding
Infection
Cough
More seriously, but also rare, the procedure may cause respiratory distress, damage to organs or the diaphragm, a buildup of pus or blood in the pleural space, a more severe infection, and seeding of a tumor along the injection site.
This also carries the risk of injury to the lung itself, causing the lung to collapse. This is called a pneumothorax. One study found that the risk of this could be reduced when the procedure was guided by an ultrasound image of the patient's chest.
The post-procedure X-ray and monitoring are used to ensure the patient has not suffered any complications or that they can be addressed right away if there are complications. If this occurs, treatment depends on the severity, which can include monitoring or inserting a temporary chest tube until the lung can stay sealed.
For a patient living with mesothelioma, the symptoms of pleural effusion can lead to pain and discomfort, as well as a diminished quality of life. It is an important part of treatment because it is a simple way to bring symptom relief and help patients breathe better and enjoy a greater quality of life.
However, thoracentesis will not cure mesothelioma. If you are suffering from pleural effusion symptoms, talk to your doctor and determine if you are a good candidate for thoracentesis or other procedures.
Get Your FREE Mesothelioma Packet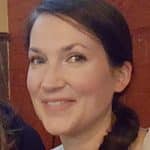 Mary Ellen Ellis has been the head writer for Mesothelioma.net since 2016. With hundreds of mesothelioma and asbestos articles to her credit, she is one of the most experienced writers on these topics. Her degrees and background in science and education help her explain complicated medical topics for a wider audience. Mary Ellen takes pride in providing her readers with the critical information they need following a diagnosis of an asbestos-related illness.
Get Your FREE Mesothelioma Packet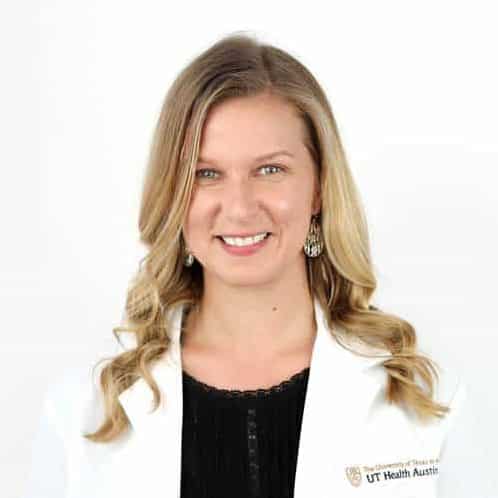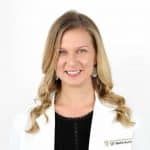 Anne Courtney has a Doctor of Nursing Practice degree and is an Advanced Oncology Certified Nurse Practitioner. She has years of oncology experience working with patients with malignant mesothelioma, as well as other types of cancer. Dr. Courtney currently works at University of Texas LIVESTRONG Cancer Institutes.