Massachusetts Mesothelioma Lawyer
This article has been fact checked by an experienced mesothelioma attorney. Sources of information are listed at the bottom of the article.
We make every attempt to keep our information accurate and up-to-date.
Please Contact Us with any questions or comments.
More than 8,000 people in Massachusetts died because of asbestos-related illnesses between 1999 and 2017.[1] Most of these deaths came after asbestos exposure in the workplace. Many victims worked with a Massachusetts mesothelioma lawyer to recover damages.
Get Financial Help Now
Get Help from the Top Mesothelioma Law Firms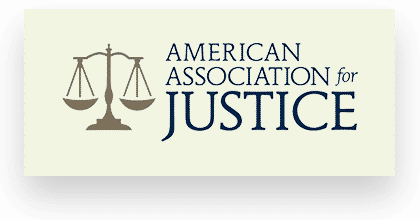 Free Consultation
Brochures from Top Law Firms
Testimonials
Asbestos in Massachusetts
Asbestos occurs in multiple places in Massachusetts, but most residents suffered exposure at work. Many industrial work sites may have used asbestos at some time, putting numerous workers at risk. In Massachusetts, this includes:
Shipyards
Manufacturing plants
Metal refineries and foundries
Power plants
Chemical companie
Older residential and public buildings also present asbestos dangers. Before the government introduced regulations in the 1970s, most buildings were constructed with asbestos.
These buildings contained asbestos in everything from insulation to flooring, and they now pose major health risks if asbestos materials are damaged or deteriorate.
Massachusetts also has some natural asbestos deposits and several defunct asbestos mines.[2]
Boston Naval Shipyard and Maritime Exposure
Shipping and shipbuilding have been essential industries in Massachusetts for hundreds of years. The United States Navy also has a large presence in the state.
Massachusetts's long history of maritime jobs has also been a major source of asbestos exposure. For decades, asbestos was used in nearly every component of ships, with particularly heavy use during World War II. Asbestos was prized because it is lightweight, adds strength to materials, and resists heat and fire.
Because of the extensive use of asbestos in shipbuilding, anyone who worked around or on ships was likely exposed on the job.
Boston's Naval Shipyard is one of many maritime facilities in the state documented to have used asbestos, exposing workers. The shipyard built vessels from the early 1800s through the 1970s and made many ships used in World War II. Between 1930 and 1973, the United States Navy used asbestos in hundreds of components to build these ships.
Massachusetts's Superfund Site
Some industrial sites that used asbestos were abandoned and never cleaned up. Some of the sites became Environmental Protection Agency Superfund sites, including the Blackburn and Union Privileges site in Walpole. The site includes twenty-two acres of land and water contaminated by several toxins, including asbestos.[3]
Two different companies have operated at the site, including W.R. Grace, making asbestos clutch and brake linings. In 2010, the two companies agreed to clean up the site, budgeting millions for the work.
The state ordered them to pay damages for contaminating the area.[3] Area residents were put at risk for decades of being exposed to asbestos and other contaminants.
Other Sites with Asbestos
Many Massachusetts workplaces are associated with asbestos. These include many sites in the maritime industry but also other industrial workplaces. In many cases, the companies put workers at risk of asbestos exposure. Some of these include:
Charlestown Naval Yard, Charlestown
Fairhaven Shipyard, Fairhaven
Fore River Shipyard, Quincy
Marlboro Electric Company, Marlboro
Norton Grinding Company, Worcester
Monsanto Plant, Springfield
Bethlehem Steel Shipyard, Quincy
Sevens Paper Mill, Andover
Mead Paper Mill, Lee
New England Power Company, Salem
Massachusetts Asbestos Laws
The Massachusetts Office of Energy and Environmental Affairs and the Massachusetts Department of Labor administer state asbestos laws. The state requires notification from a contractor before any construction, renovation, or demolition project that involves asbestos begins.
The contractor must also pay a non-refundable state fee of $100 before any asbestos project. Cities must be notified before these projects begin; also, there are strict rules regarding who can do these jobs and how the removed asbestos is stored, encapsulated, and sent for disposal.
Medical Care in Massachusetts
Massachusetts is home to two designated comprehensive care centers by the National Cancer Institute: Brigham and Women's Hospital and the Dana-Farber Cancer Institute. Both facilities are located in Boston.
The designation assures that these facilities include experts in cancer care, including mesothelioma. These facilities also have the latest treatment technologies. If you have been diagnosed with an asbestos-related illness, these are two excellent options for care.
Statute of Limitations
People harmed by asbestos have a right to file a lawsuit to seek recovery of damages. In Massachusetts, you have two years from the time of diagnosis to make a case. If you need to file a wrongful death lawsuit, you have two years from the time of death to do so.
Find a Massachusetts Mesothelioma Lawyer
Because of limits and complications associated with seeking damages, it is important to work with a Massachusetts mesothelioma lawyer if you develop an asbestos-related illness. There is often a negligent party (such as an asbestos manufacturer), and you have a right to make your case and seek justice.
An experienced lawyer has the knowledge you need to help you make a case. They can also present necessary information in the proper format. Working with a lawyer is the only way to ensure you have the best possible chance to win.
Get Your FREE Mesothelioma Packet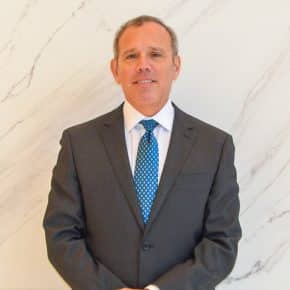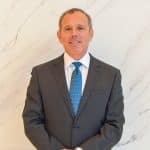 Rod De Llano was born and raised in Laredo, Texas. He graduated from Princeton University with a B.A. in Economics, and earned a law degree from the University of Texas. After working for an international law firm for several years, Rod formed a law firm dedicated to representing persons injured by exposure to asbestos products. For over 20 years, Rod has fought for persons diagnosed with asbestos-related diseases such as mesothelioma, lung cancer, and asbestosis. His clients have recovered over $1 billion over the years.