Intensity-Modulated Radiation Therapy for Mesothelioma
This page has been fact-checked by a Doctor of nursing practice specializing in Oncology and has experience working with mesothelioma patients.
Sources of information are listed at the bottom of the article. We make every attempt to keep our information accurate and up-to-date.
Please Contact Us with any questions or comments.
Intensity-modulated radiation therapy (IMRT) is a targeted type of radiation treatment sometimes used for mesothelioma. Unlike traditional radiotherapy, IMRT changes intensity to target the tumor more accurately and minimize damage to healthy tissue. IMRT is sometimes used with chemotherapy and surgery to treat mesothelioma or asbestos lung cancer.
What Is Intensity-Modulated Radiation Therapy?
Intensity-modulated radiation therapy is more advanced than traditional radiation therapy. Radiation therapy uses high-energy beams, like X-rays or gamma rays, to target and kill cancer cells.
To minimize damage to healthy cells, the beam must be properly aimed at the tumor. Radiation does not discriminate between cancer cells and healthy cells and will damage and kill both. IMRT is a type of radiation that minimizes damage to healthy tissue.
How Does IMRT Work?
IMRT uses a computer to control the linear accelerators that produce the radiation beam. The computer varies the radiation intensity, depending on the individual, in a specific way. The modulation of intensity allows for stronger radiation doses to contact the tumor while minimizing doses to surrounding healthy tissue.
The computer uses detailed images of the patient's tumor, based on CT or MRI scans. This results in precise doses of radiation that conform to the three-dimensional shape of a tumor.[1]
Types of IMRT
There are a couple of variations of IMRT using slightly different techniques and machine types to achieve good results for the patient:[2]
Volumetric Modulated Arc Radiotherapy. Also known as VMAT and Rapid Arc, this type of radiotherapy uses a machine that moves over the patient in an arc. It moves faster than other types of radiation, making the process easier and safer for the patient.
TomoTherapy. This is also called helical tomotherapy. The patient goes into a machine shaped like a donut. The machine then moves all the way around the patient.
Both of these machines make IMRT even more accurate and safe. They use lead leaves that move into place to conform the radiation to the shape of the tumor. Healthy tissue covered by lead is protected from the radiation.
What Does IMRT Treat?
IMRT, like standard radiation therapy, is used to treat cancer and tumors. IMRT is particularly useful for tumors in difficult areas. These are areas in the body where healthy tissue is vulnerable to damage from radiation.
For instance, radiation to the chest puts the lungs and heart at risk. Patients with pleural mesothelioma can benefit from IMRT to protect these areas.
How Successful Is IMRT for Mesothelioma?
Although it is an option for some patients, IMRT is not typically used to treat mesothelioma. Research is ongoing to determine IMRT's efficacy for mesothelioma patients, along with chemotherapy and surgery.
Pleural mesothelioma is typically treated with surgery first, allowing the bulk of the tumors to be removed. Afterward, chemotherapy or radiation eliminates any remaining cancer cells.
One specific study used IMRT on mesothelioma patients. These patients first received an extrapleural pneumonectomy. Extrapleural pneumonectomy is a radical surgery that removes the lung, pleura, lymph nodes, and diaphragm from one side of the chest cavity.
While it is a risky surgery, for patients in earlier stages of the disease it is one of the few ways to extend life expectancy. After this surgery, radiation helps delay a recurrence. In this study, after surgical removal of cancerous tissues, IMRT did help control the spread of cancer in the chest cavity.[3]
Studies have also investigated helical tomotherapy, one of the variations of IMRT, on patients with pleural mesothelioma and found promising results. In one trial, 50% of patients were still alive one year after treatment.
This procedure also caused less damage to the healthy lung than IMRT. Research on this highly focused type of IMRT is ongoing but holds great promise for treating pleural mesothelioma.[4]
There are currently several clinical trials ongoing and recruiting mesothelioma patients to test the use of IMRT. Some trials include chemotherapy, surgery, or immunotherapy with IMRT.[5][6][7]
What Happens During IMRT Treatment?
IMRT begins with imaging scans of the area to be treated. CT, MRI, or PET scans may be used to create detailed, three-dimensional images of targeted tumors.[8]
Computers will use these images to conform radiation doses to the specific shape and size of the tumor. Because planning individual treatment takes time, there may be a week or more after the imaging scans before IMRT treatment.
To be treated, technicians position the patient so the radiation will hit the correct part of the body. Once everything is in place, the medical staff will leave the room to watch from a safe place, protected from radiation in the room.
Non-related parts of the patient's body may be covered for safety. The process takes between fifteen and thirty minutes and is not painful.
Benefits of IMRT for Mesothelioma Patients
Because IMRT is designed to focus the highest doses of radiation to the tumor, minimizing radiation impact on surrounding tissues, this therapy has important benefits.
One benefit is a higher radiation dosage to cancerous tissue. With higher doses, this technique produces better tumor-shrinking results.
Another benefit is fewer side effects for the patient. Because there is less damage to healthy tissue, this procedure produces fewer side effects.
What Are the Potential Side Effects of IMRT?
For most patients undergoing IMRT, risks and side effects are minimal because radiation is focused on the tumor. If a patient does experience side effects, they are similar to those seen with traditional radiation. Possible side effects include:[1]
Hair loss
Soreness or swelling at the treatment site
Headaches
Vomiting
Nausea
Digestive problems
Difficulty swallowing
Changes in urination
Any type of radiation treatment can cause side effects that occur months later. While these side effects are rare, they include changes to the brain, lungs, kidneys, or spinal cord, gastrointestinal damage, infertility, joint problems, lymphedema, and secondary cancer.
One major concern with radiation therapy is toxicity or radiation damage to healthy tissue. While minimal for other types of cancer, risks are higher for patients with pleural mesothelioma.
IMRT treatment for pleural mesothelioma may result in a condition called radiation pneumonitis. This condition is caused by damage to the healthy lung from radiation doses used to treat the other side of the chest cavity.
It is characterized by inflammation of the lung and may lead to irreversible damage that worsens over time, ultimately leading to respiratory or heart failure. It can be fatal.[4]
IMRT is an example of advances in medical research and cancer treatment. Radiation therapy is an important part of the multi-modal treatment of mesothelioma and other cancer types. Although using IMRT for mesothelioma treatment is currently limited, it has the potential to be a useful technique for future patients.
Get Your FREE Mesothelioma Packet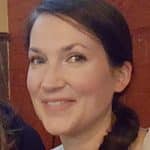 Mary Ellen Ellis has been the head writer for Mesothelioma.net since 2016. With hundreds of mesothelioma and asbestos articles to her credit, she is one of the most experienced writers on these topics. Her degrees and background in science and education help her explain complicated medical topics for a wider audience. Mary Ellen takes pride in providing her readers with the critical information they need following a diagnosis of an asbestos-related illness.
Get Your FREE Mesothelioma Packet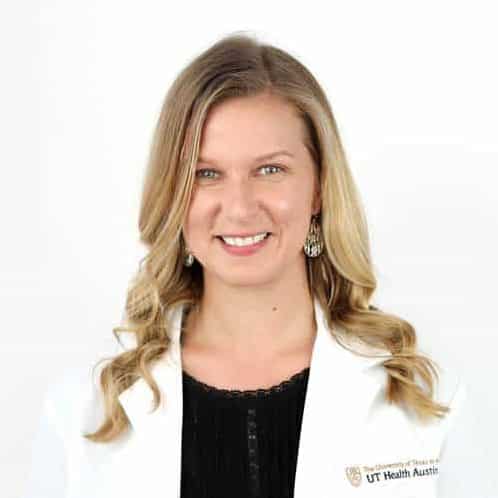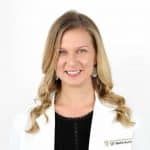 Anne Courtney has a Doctor of Nursing Practice degree and is an Advanced Oncology Certified Nurse Practitioner. She has years of oncology experience working with patients with malignant mesothelioma, as well as other types of cancer. Dr. Courtney currently works at University of Texas LIVESTRONG Cancer Institutes.