Peritonectomy and Cytoreductive Surgery for Mesothelioma
This page has been fact checked by a Medical Doctor who specializes in mesothelioma. Sources of information are listed at the bottom of the article.
We make every attempt to keep our information accurate and up-to-date.
Please Contact Us with any questions or comments.
Peritonectomy and cytoreductive surgery is a treatment for peritoneal mesothelioma that removes all or some of the peritoneum and cancerous tissue from the patient's abdomen. This surgery improves survival rates when followed by HIPEC, hyperthermic intraperitoneal chemotherapy. Some patients achieve remission with this combination.
About Peritoneal Mesothelioma
Peritoneal mesothelioma is cancer of the tissue that lines the organs in the abdomen and peritonectomy is a surgery often used to treat it.
The peritoneum is the part of the mesothelium that lines the abdominal cavity and the organs inside. The pleural form of mesothelioma is most common because this type of cancer is strongly associated with inhaling asbestos fibers.
However, a person may also swallow the fibers. Inhaled or ingested fibers may also migrate from the chest cavity to the abdominal cavity, causing tissue damage that leads to peritoneal mesothelioma.
Survival rates for peritoneal mesothelioma tend to be poor. About one-quarter of people diagnosed will live for three or more years. Treatment can extend life expectancy.
If the cancer diagnosis is in the early stages, there is a slight chance of a cure or remission. The best way to achieve remission is by surgically removing cancerous tissues.
What Is Peritonectomy and Cytoreductive Surgery?
Peritonectomy and cytoreduction are surgical techniques often used as part of treatment for peritoneal mesothelioma.
What Is a Peritonectomy?
The term peritonectomy refers specifically to the removal of the peritoneum.[1] The surgery may also remove parts of organs with cancerous tissue. Organs that may be affected are the small intestines, large intestine, gallbladder, liver, stomach, pancreas, and spleen.
Surgeons mostly use this procedure to relieve symptoms.[1] It may also slow progression and lead to remission, although the latter is not always possible.
What Is Cytoreductive Surgery?
Peritonectomy is a form of cytoreductive surgery. Cytoreductive surgery is any surgical procedure that removes cancerous tissue.
Cytoreductive surgery is often combined with chemotherapy to improve the odds of remission and reduce the chance of recurrence after surgery.
This combination can eliminate cancer cells the surgeon could not safely remove or were too small to visualize during surgery.
What Is the Difference Between Debulking and Cytoreductive Surgery?
Debulking is another term commonly used when describing treatments for mesothelioma. Debulking refers to the removal of as much of a tumor and cancerous tissue as possible. It is used in situations in which the surgeon cannot remove all of the tumor.
Cytoreduction is generally more extensive. In terms of treatment for peritoneal mesothelioma, it involves removing the peritoneum and any visible tumors or cancerous tissue.
Combining Cytoreductive Surgery with HIPEC
For peritoneal mesothelioma, HIPEC (hyperthermic intraperitoneal chemotherapy) is often used after surgery. HIPEC is an innovative chemotherapy method that injects heated chemotherapy drugs directly into the abdominal cavity.
This differs from traditional chemotherapy, which administers drugs intravenously, allowing the drugs to circulate through the entire body.[2]
HIPEC is proven more effective for treating peritoneal mesothelioma than standard chemotherapy. Some studies found that treatment with HIPEC gives patients significantly extended survival times.[3]
This is a major achievement for treating a disease that was previously so difficult to manage. The increased survival time after HIPEC is associated with the epithelial subtype of mesothelioma.
How Successful Are Peritonectomy and Cytoreduction?
There are several goals of peritonectomy followed by HIPEC. These procedures tend to be palliative, aiming to reduce symptoms, extend survival times, and achieve the best chance at long-term remission.
Peritonectomy, Cytoreduction, and Remission
Curing peritoneal mesothelioma is a realistic goal for some patients. Patients in earlier stages of the disease have a better opportunity for long-term remission.
When the goal is remission, surgeons use the most extensive surgery possible. In the case of peritoneal mesothelioma, this means using cytoreduction and removing the peritoneum.
Along with HIPEC, cytoreduction gives many patients a real chance at remission. In one study of 40 peritoneal mesothelioma patients undergoing this treatment, all were still alive at follow-ups. The median follow-up occurred at 65 months post-surgery.[4]
Extending Life Expectancy and Improving Survival Rates
For most mesothelioma patients, this surgery is used to extend life. Remission is not a reasonable goal for all patients, but extensive surgery, especially with HIPEC, can make a real difference in life expectancy and survival rate statistics.
One study looked at 49 patients with peritoneal mesothelioma who underwent cytoreduction followed by HIPEC. The overall survival time was 92 months, more than seven years. Younger patients had better survival times.[5]
Other Benefits of Peritonectomy
Most patients get the benefit of extended life from peritonectomy, cytoreduction, and HIPEC. Other benefits are palliative. This means the surgery reduces symptoms and improves quality of life by removing tumors and cancerous tissues.
The procedure can help relieve pain, bloating, gastrointestinal distress, and other side effects of peritoneal mesothelioma.
Who Is a Good Candidate for Peritonectomy and Cytoreductive Surgery?
Patient selection is essential to getting good outcomes from these procedures. Not all mesothelioma patients are candidates for surgery.
In general, patients must be in good overall health so they can recover from the surgery. They must also have cancer that has not spread to distant sites in the body. This is known as metastasis and is a characteristic of late-stage cancer.
Oncologists and surgeons use imaging scans, cell type of the cancer, and cancer staging and ratings to determine patients eligible for extensive surgery.
Potential Risks and Complications of Peritonectomy and Cytoreduction
Peritonectomy and cytoreduction are major surgeries. While the combination may be less risky than radical surgeries used to treat pleural mesothelioma, it can still have significant complications.
Older patients or those with complex medical conditions are more likely to have postoperative complications from the surgery, yet anyone is susceptible.
Postoperative Peritonectomy Complications
Possible postoperative complications include:[5]
Fistulas from the bowels
Leakage from sites where the bowel was sutured together
Excessive bleeding
Intra-abdominal infection
Blood clots
Infections
Organ Damage and the Need for an Ostomy
Anytime a surgeon operates in the abdominal cavity, there is a small risk of injury to the bowel or urinary tract. If injury or obvious tumor involvement prohibits surgical repair, a patient might need an ostomy.
Ostomies can be both physically and psychologically difficult for the patient, so it's worth considering the risk before proceeding with surgery.
An ostomy is a surgical procedure that diverts the digestive or urinary tract to the outside of the body:
An ostomy procedure creates an opening, called a stoma, that links the small intestine, large intestine (colon), or ureter to the outside of the body, bypassing the normal routes through which waste is expelled from the body.[5]
Doctors perform ostomies when the bladder or bowels cannot function normally due to disease. In rare cases, organ damage may occur as a complication of surgery.
It is not a common complication, but any abdominal surgery, including a cytoreductive surgery, may result in damage that requires an ostomy. The ostomy may be permanent or may only be temporary to allow the affected tissue to heal.
Living with an ostomy presents many challenges. Patients need an ostomy bag to collect feces or urine. The stoma does not have a valve to shut off the flow, the patient cannot control when waste passes from the body.
Specialty ostomy nurses are an invaluable resource in providing a plan for management, including problem-solving for any issues that arise.
Recovering from Peritonectomy and Cytoreductive Surgery
Recovery from cytoreductive surgery plus HIPEC varies by patient. Younger, healthier patients and those in earlier cancer stages typically recover more quickly and with fewer complications. If there is a complication, patients must remain in the hospital after surgery and HIPEC chemotherapy.
Patients may receive intravenous medications and fluids after surgery. Many patients need a tube to drain the stomach until normal bowel function returns.
The goal is to return to a modified diet as soon as possible. Having a nutritionist can be very helpful in providing new dietary recommendations. Once patients go home, they will be on modified activity until fully recovered.
Peritoneal mesothelioma is a serious and aggressive cancer. The prognosis for this illness is generally poor. Innovative treatment options have increased survival times. Cytoreductive surgery, including peritonectomy followed by HIPEC, is an effective way to help patients live longer.
For some, this procedure may even provide a cure. If you are facing treatment for peritoneal mesothelioma, know your options. Your medical team can help you understand the risks and benefits of these aggressive treatments for peritoneal mesothelioma.
Get Your FREE Mesothelioma Packet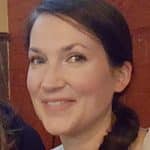 Mary Ellen Ellis has been the head writer for Mesothelioma.net since 2016. With hundreds of mesothelioma and asbestos articles to her credit, she is one of the most experienced writers on these topics. Her degrees and background in science and education help her explain complicated medical topics for a wider audience. Mary Ellen takes pride in providing her readers with the critical information they need following a diagnosis of an asbestos-related illness.
Get Your FREE Mesothelioma Packet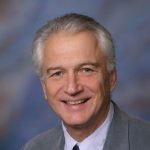 Dr. Paul Sugarbaker is a leading expert in surgical oncology. He specializes in the surgical treatment of gastrointestinal cancers, peritoneal mesothelioma, and peritoneal metastases. He developed and advanced an important treatment procedure for peritoneal cancers and metastases known as HIPEC. The innovative strategy uses surgery followed by the circulation of heated chemotherapy drugs in the abdomen. Dr. Sugarbaker currently heads up the Peritoneal Surface Malignancy Program and the Center for Gastrointestinal Malignancies at Washington Hospital Center. He also works out of a private practice, Sugarbaker Oncology Associates.