Mesothelioma.net content reviewer and editor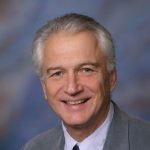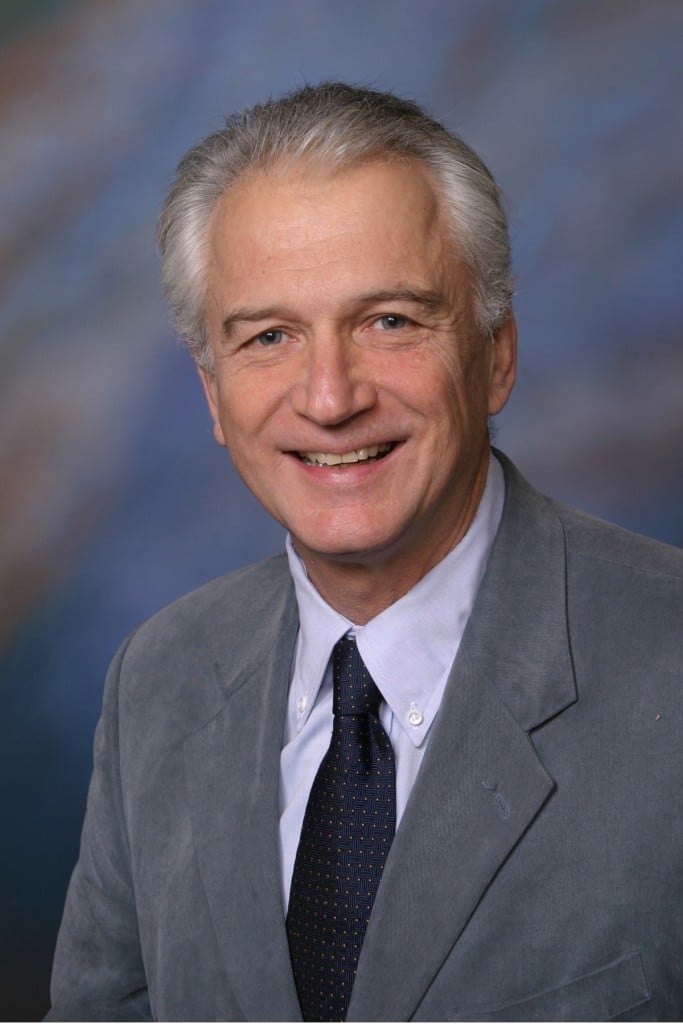 Dr. Paul Sugarbaker is a leading mesothelioma expert. His work with peritoneal mesothelioma and cancers of the abdominal cavity and digestive tract has earned him worldwide recognition. The Sugarbaker Procedure for treating peritoneal mesothelioma is named for him.
Education and Training
Dr. Sugarbaker received his undergraduate degree from Wheaton College in Illinois. He earned his medical degree at Cornell University Medical College. While completing his surgical residency at Peter Bent Brigham Hospital in Boston, Dr. Sugarbaker became the Surgical Chief Resident.
Afterward, he completed a fellowship at Boston's Massachusetts General Hospital and also earned a master's degree in immunology at Harvard.[1]
Career in Surgical Oncology
After completing his medical and surgical training, Dr. Sugarbaker worked in both research and clinical practice. Dr. Sugarbaker worked as a senior investigator at the National Cancer Institute and was also the head of the Colorectal Cancer Section in the Surgery Branch.[1]
From Bethesda, Maryland, Dr. Sugarbaker served as the director of Surgical Oncology at Emory University School of Medicine. He then returned to Washington and became the director of Surgical Oncology and medical director at the Washington Cancer Institute and Washington Hospital Center.
Dr. Sugarbaker worked as a surgical oncologist throughout his career, researching, treating, and innovating patient care. He chose to specialize in several specific types of cancer, procedures, and research projects. These include:[1]
Gastrointestinal surgical oncology
Cytoreductive surgery
Perioperative intraperitoneal and intravenous chemotherapy
Appendix cancer
Peritoneal metastases
Peritoneal surface malignancies
Peritoneal mesothelioma
Dr. Sugarbaker no longer takes new patients at his private practice. He does continue to see current patients and work on research.[1]
The Sugarbaker Procedure
The innovative treatment strategy named after him is one of Dr. Sugarbaker's most notable accomplishments. The Sugarbaker Procedure is also referred to as heated intraperitoneal chemotherapy.
The procedure includes cytoreductive surgery to remove the bulk of tumors in the abdominal cavity. After surgery, heated chemotherapy drugs are circulated through the abdomen to eliminate any remaining cancer cells. This method differs from standard chemotherapy and is more targeted and specific.[2]
Mesothelioma treatment facilities across the country now use The Sugarbaker Procedure. Dr. Sugarbaker's procedure has extended the life expectancies of peritoneal mesothelioma patients by up to five years or more. Younger patients, as well as females, have especially benefited from this innovative procedure.
Professional Organizations, Honors, and Achievements
Dr. Sugarbaker has earned several awards and has been involved in numerous professional organizations throughout his career. He has been recognized as a fellow of the Royal College of Physicians and Surgeons of Glasgow and the Royal College of Surgeons of England.
Dr. Sugarbaker has also been a member of the Society of Surgical Oncology, the European Society of Surgical Oncology, the American College of Surgeons, and the American Surgical Association. He also helped found the International Society of Regional Cancer Therapy.
Dr. Sugarbaker founded a nonprofit organization called the Foundation for Applied Research in Gastrointestinal Oncology. He was voted one of America's Top Doctors for Cancer multiple years in a row, as well as one of America's Top Doctors and a Compassionate Doctor.
The American Society of Abdominal Surgeons recognized him with the Distinguished Service Award. Dr. Sugarbaker also received the E.T. Krementz Award for research development.
With his long and distinguished career, Dr. Sugarbaker has made a name for himself in many ways. He has an innovative procedure named for him. More importantly, he has helped extend the lives of many patients who believed they had no hope.