This page has been fact checked by a Medical Doctor who specializes in mesothelioma. Sources of information are listed at the bottom of the article.
We make every attempt to keep our information accurate and up-to-date.
Please Contact Us with any questions or comments.
The inhalation of asbestos fibers is known to increase the risk of certain cancers, including mesothelioma and lung cancer.[1] Mesothelioma is the type of cancer most frequently associated with asbestos, but there are other asbestos cancers. The World Health Organization has identified asbestos as the cause of nearly half of all work-related cancers.[2]
What Is Asbestos?
Asbestos is a group of minerals that were once widely used in many industries, especially construction. Asbestos minerals are made up of thin, sharp fibers that can easily come loose and become dust in the air or on surfaces.
Industries used asbestos for its unique properties, including its ability to insulate against heat and protect against fire. Today, asbestos is not widely used but also not completely banned in the U.S., despite being a known carcinogen.
How Does Asbestos Cause Cancer?
Workers or homeowners who have disturbed asbestos materials can inhale or ingest the tiny fibers without realizing it.
Inhaled or ingested asbestos fibers embed in the body's tissues and cause damage. The damage caused by asbestos fibers can lead to mutations in cells that eventually result in tumor growth.[1]
Asbestos cancers are most frequently found in the respiratory system, including the lungs, trachea, or bronchus. This is because the fibers are easy to inhale.
Ingestion is less common, but when it occurs, asbestos cancer can also develop in the digestive organs and peritoneal cavity. In rare cases, cancer from asbestos may occur in the lining of the heart or testicles.[3]
Asbestos fibers might also cause damage and cancer in other areas of the body or act as a contributing factor.
How Are People Exposed to Asbestos?
The most common source of asbestos exposure is the workplace. Many industries used asbestos heavily for decades without providing workers with safety gear or training. When workers disrupted asbestos, they were at risk of inhaling the fibers.
Workers today have fewer risks, but still might be exposed to asbestos. Asbestos is not completely banned, and it lingers in older buildings and workplaces.
Also at risk are people who live in older homes with asbestos materials. When left alone and not disturbed, these materials pose minimal risk. However, if asbestos in a home deteriorates or is disrupted by renovation projects, it can expose anyone in the home.
Another source of exposure that has recently come to light is talcum powder. This hygiene product is made with talc, a natural mineral that might be contaminated with asbestos. It has been linked to ovarian cancer in women as well as mesothelioma.
Risk factors for asbestos cancer are directly related to exposure. The number one risk factor for asbestos-related cancer is prolonged exposure to asbestos. It is important to understand these factors are not causative:
The degree of exposure is important in determining the risk of any type of asbestos cancer. The greater the amount of fibers a person is exposed to, the greater the risk.
The longer the period of exposure to asbestos is, the greater the risk of having cancer.
Someone who worked in an environment with asbestos for thirty years has a much greater risk than someone rarely exposed.[1]
What Are the Types of Asbestos Cancer?
Mesothelioma is the type of cancer most strongly associated with asbestos exposure. Asbestos is also known to cause or contribute to other cancers.
Mesothelioma
Mesothelioma is most often associated with asbestos exposure. Mesothelioma is extremely rare, only occurring in approximately 3,000 Americans each year. It develops in the mesothelium, a thin layer of tissue in the body. There are four types of mesothelioma:
Pleural. The most common type of mesothelioma affects the tissue around the lungs. It is often misdiagnosed as lung cancer.
Peritoneal. Ingested asbestos fibers can cause cancer in the peritoneum of the abdominal cavity. This is the second most common type of mesothelioma.
Pericardial. Mesothelioma that affects the tissue around the heart is rare.
Testicular. The rarest type of all affects the tissue around the testicles.
Mesothelioma is almost always incurable and considered fatal. Aggressive and difficult to diagnose, mesothelioma may not be recognized until it is in later stages.
Lung Cancer
Unlike mesothelioma, lung cancer is an extremely common form of cancer. In fact, it is the second most common in the United States. The number of lung cancer cases estimated to have been caused by asbestos exposure is between 5,000 and 10,000 per year.
For people exposed to asbestos, pleural mesothelioma may be misdiagnosed as lung cancer. [4] While asbestos is a contributing factor, other things can cause lung cancer in people exposed to asbestos, most commonly smoking.
Ovarian Cancer
Research indicates that asbestos exposure is linked to ovarian cancer in women. Studies show that girls and women with environmental exposure to asbestos are more likely to develop ovarian cancer.[5]
Women have historically been at a lower risk of asbestos exposure than men, so the connection to ovarian cancer was not always noted. One important source of exposure was secondhand. When men came home from work with asbestos fibers on their clothing, they unknowingly exposed others in the home.
Also important today is the connection to asbestos in talcum powder. Studies have found a link between frequent talcum powder use, asbestos in talc, and the incidence of ovarian cancer.[6]
Laryngeal, Esophageal, and Pharyngeal Cancers
Inhaled and ingested asbestos fibers most often affect the lungs, pleural tissue, and abdominal tissue, but they can also damage other nearby areas. Studies show that asbestos exposure might increase the risk of cancers of the esophagus, larynx, or pharynx.
The larynx is also known as the voice box. Cancer here is often associated with heavy alcohol consumption. Studies of laryngeal cancer patients with past asbestos exposure found asbestos fibers near areas of tumor growth.[7]
Ingested asbestos fibers can also affect the esophagus, which passes food to the stomach. Smoking, alcohol consumption, and other risk factors are more important, but asbestos can also increase the risk of esophageal cancer, according to research.[8]
Other Asbestos Cancers
Asbestos exposure likely increases the risks of some other types of cancer, although the association is not as strong and other risk factors are more important:
Stomach cancer
Colorectal cancer
Bile duct cancer
Prostate cancer
Leukemia
What Are the Symptoms of Asbestos Cancer?
Lung cancer and mesothelioma are the most common types of cancer associated with asbestos exposure. They cause symptoms like:
Shortness of breath
Chest pain
Trouble breathing
Persistent cough
These symptoms can indicate either lung cancer or mesothelioma, so it is challenging to make an accurate diagnosis.[1]
Asbestos in the abdominal cavity causes some or all of these symptoms:
Abdominal pain
Abdominal swelling and accumulation of fluid
Nausea and vomiting
Diarrhea or constipation
Other asbestos cancers cause symptoms that vary depending on where they develop in the body. For instance, ovarian cancer causes abdominal cramps, menstrual changes, back pain, and pain during sexual intercourse.
How Do Doctors Diagnose Asbestos Cancer?
Diagnosis begins with a description of symptoms, a physical exam, and a description of any known or suspected past asbestos exposure. It is very important that patients tell their doctors about asbestos exposure. Mesothelioma is rare and often misdiagnosed as a more common condition. Doctors must know about asbestos exposure to make a timely, accurate diagnosis.
Patients with symptoms related to asbestos cancer or other illnesses need these important diagnostic tests:[9]
Imaging Scans. Imaging scans give doctors a picture of what is happening inside the body. Chest X-rays can diagnose or rule out pneumonia. Finding areas that might indicate cancer requires more detailed images, like CT scans or MRIs.
Blood Tests. A blood test can indicate cancer through abnormal blood cell counts. It can also identify markers for specific types of cancer.
Biopsies. The final step in confirming a cancer diagnosis is to take a biopsy, a sample of tissue from a suspected tumor. A pathologist examines the sample under a microscope to look for cancer cells and to identify the cancer type.
There is no single test for a mesothelioma or asbestos cancer diagnosis. Doctors use symptoms, physical exams, and multiple tests to make the most accurate diagnosis possible.
How Is Asbestos Cancer Treated?
Unfortunately for many, treatment for mesothelioma and other asbestos-related cancers is not curative but is focused on the management of the disease. When diagnosed, mesothelioma is often in its later stages. This makes it more difficult to treat.
Mesothelioma is aggressive, spreading quickly and making treatment challenging. Treatments for asbestos cancers may include combinations of surgery, chemotherapy, and radiation.
The goal may be to cure cancer in the early stages, but once advanced, treatment is used to prolong life and make patients more comfortable.[9]
What Is the Prognosis for Asbestos Cancer?
According to the American Cancer Society, mesothelioma life expectancy depends on a number of factors, including age, the stage of cancer, where the cancer is located, gender, lifestyle choices, and the overall age of the patient.
On average, people with stage 1 mesothelioma have a life expectancy of a little over 22 months, while those in stage 2 have a life expectancy of a little over 20 months. At the early stages of the disease, patients are better qualified for multi-modal treatment options.[10]
During stage 3, life expectancy decreases to around 17.9 months, while stage 4 mesothelioma victims have an average life expectancy of 14.9 months.[10]
Keep in mind that there have been cases in which patients greatly outlived the average life expectancy.
For instance, Paul Kraus, who tried a holistic approach to managing his peritoneal mesothelioma, has so far survived more than 20 years after his diagnosis, according to his book, Surviving Mesothelioma and Other Cancers.
Non-Cancer Conditions Associated with Asbestos Exposure
In addition to cancer risks, asbestos exposure also greatly increases the risk of an inflammatory lung condition known as asbestosis. The symptoms of asbestosis include coughing and shortness of breath. Asbestos causes permanent damage to the lungs.[11]
It is also associated with many other illnesses of the lungs and pleura, including pleural plaques, pleural thickening, and pleural effusions.[12] These conditions can significantly impact the quality of life.
How Asbestos Cancer Patients Can Take Legal Action
Many people diagnosed with asbestos-related cancers decide to take legal action against an employer. Victims may also seek legal action against any company that made asbestos-containing materials that they worked with.
The majority of asbestos cases are related to workplace exposure, and often a company can be found negligible. Lawsuits, settlements, and trust funds have helped many sick people get justice and compensation. If you think you may have a case, it is important to talk to a experienced mesothelioma lawyer to discuss your options.
Get Your FREE Mesothelioma Packet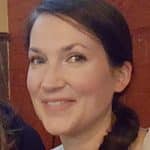 Mary Ellen Ellis has been the head writer for Mesothelioma.net since 2016. With hundreds of mesothelioma and asbestos articles to her credit, she is one of the most experienced writers on these topics. Her degrees and background in science and education help her explain complicated medical topics for a wider audience. Mary Ellen takes pride in providing her readers with the critical information they need following a diagnosis of an asbestos-related illness.
Get Your FREE Mesothelioma Packet

Luis Argote-Greene is an internationally recognized thoracic surgeon. He has trained and worked with some of the most prominently known thoracic surgeons in the United States and Mexico, including pioneering mesothelioma surgeon Dr. David Sugarbaker. He is Regional Director of Thoracic and Esophageal Surgery at Cleveland Clinic Indian River Hospital. His areas of interest and expertise are mesothelioma, mediastinal tumors, thoracic malignancies, lung cancer, lung transplantation, esophageal cancer, experimental surgery, and lung volume reduction. Dr. Argote-Greene has also done pioneering work with video-assisted thoracoscopic surgery (VATS), as well as robotic assisted minimally invasive surgery. He has taught the procedures to other surgeons both nationally and internationally.