Punitive Damages in Mesothelioma Lawsuits
This article has been fact checked by an experienced mesothelioma attorney. Sources of information are listed at the bottom of the article.
We make every attempt to keep our information accurate and up-to-date.
Please Contact Us with any questions or comments.
Punitive damages in mesothelioma and asbestos lawsuits are awarded to victims but are designed to punish defendants. When companies failed to warn workers of the risks of asbestos exposure, they acted with indifference or malice. The punitive damages send a message to other companies and serve as a deterrent.
What Are Punitive Damages?
Damages in civil lawsuits are a monetary remedy for the harm caused to the plaintiff or claimant. In other words, the victim of the tort or negligent act gets compensation from the defendant responsible for their injury. Punitive damages are damages awarded with the purpose of punishing the defendant.
Punitive vs. Compensatory Damages
Compensatory damages are awarded to the victim to cover their specific losses, for instance, for medical expenses. Punitive damages for negligence are additional and not always awarded. They are typically awarded when the court deems the defendants have acted in a particularly egregious manner or with intent to harm.
Exemplary or Punitive Damages?
Another term you might hear with respect to damages in asbestos cases is exemplary. Exemplary damages mean the same thing as punitive damages, as in they are used to set an example and deter similar behavior in the future.
What Is the Purpose of Punitive Damages?
While compensatory damages compensate the plaintiff, punitive damages are assigned in order to punish the defendants.
Punitive damages are also supposed to serve as a deterrent. It is hoped that the damages will prevent the defendant from causing harm again and deter others from causing harm in similar circumstances.
How Are Punitive Damages Awarded?
The rules that dictate how punitive damages can be awarded vary by state. In general, it is at the discretion of the court to award them. The court typically awards punitive damages if the behavior of the defendant was especially harmful or if they acted with intent or wanton, willful misconduct.
These guidelines are subjective, of course. In addition to assessing the defendant's action, the court might also review similar cases to see if they resulted in punitive damages.
Some states have laws that limit the amount of punitive damages a court can assign. Most of these caps are three times the compensatory damages. Even without strict limits, punitive damages usually do not go over four times the amount of compensatory damages.
Are Punitive Damages Common in Mesothelioma Lawsuits?
Punitive damages are not very common when considering all types of civil lawsuits. They are only awarded in about 5% of verdicts.[1]
Punitive damages are more likely to be awarded in asbestos cases. This is because plaintiffs can often show that companies knew about the risks of asbestos but used it anyway and failed to warn workers.
A recent report analyzing damages awarded in mesothelioma cases found that they account for 52% of total awards in trials in states that allow punitive damages. This number goes up to 69% in cases involving asbestos in talcum powder.[2]
How Much Are Punitive Damages in Asbestos Cases?
In any lawsuit, the punitive damages amount varies depending on the individual factors of the case, state laws, and past precedent. In 2019, when punitive damages were awarded in mesothelioma cases, the amount ranged from $1 million to $105 million.[2]
Can I Get Punitive Damages in My Mesothelioma Lawsuit?
It is not uncommon for plaintiffs in asbestos or mesothelioma cases to request punitive damages. Past employers or asbestos product companies are often considered to have acted egregiously in harming people with asbestos exposure.
Although it is a common request, there is no guarantee that your lawsuit will result in punitive damages. First, your case must go to trial, but many mesothelioma lawsuits settle out of court. Once at trial, you must be awarded compensatory damages to be eligible for punitive damages. Ultimately, the decision lies with the court.
Results in 2022 asbestos trials indicate that courts are trending away from assigning punitive damages.[3] This doesn't mean you won't be awarded these damages in your case. It does, however, mean that you need a skilled lawyer experienced in mesothelioma cases to have the best chance of winning punitive damages.
A Recent Win for an Asbestos Victim Resulted in Punitive Damages
After her husband died from mesothelioma, Roberta Gartner filed a lawsuit against several companies that exposed him to asbestos. These included Burnham LLC, a company that made boilers. Her husband worked with Burnham boilers throughout his as a plumber.
Gartner alleged that Burnham and others knew about the risks of asbestos in their products but never warned workers like her husband. Her lawyers sought both compensatory and punitive damages in the lawsuit.
Burnham tried to get the claim for punitive damages dismissed. The Supreme Court of New York County agreed with Gartner that Burnham should be held for punitive damages. The Court determined that the failure to put warnings on boilers while understanding the risks of asbestos exposure was reckless and malicious.[4]
Working with a Mesothelioma Lawyer
A mesothelioma or asbestos attorney is the best way to recover damages after developing an asbestos illness. Contact a lawyer or law firm with special expertise in these complicated cases. They should give you a free initial consultation, answer your questions, and provide some guidance.
If you want to proceed with a lawsuit, they will estimate how much you should get in damages, including any punitive damages. Don't wait to reach out. There is a statute of limitations, so you could miss your opportunity to recover damages if you don't act now.
Get Your FREE Mesothelioma Packet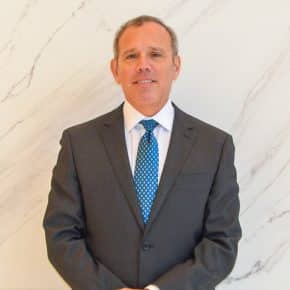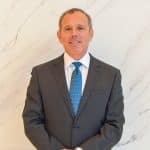 Rod De Llano was born and raised in Laredo, Texas. He graduated from Princeton University with a B.A. in Economics, and earned a law degree from the University of Texas. After working for an international law firm for several years, Rod formed a law firm dedicated to representing persons injured by exposure to asbestos products. For over 20 years, Rod has fought for persons diagnosed with asbestos-related diseases such as mesothelioma, lung cancer, and asbestosis. His clients have recovered over $1 billion over the years.