Hyperthermic Intrathoracic Chemotherapy (HITHOC) Pleural Mesothelioma Treatment
This page has been fact checked by an experienced mesothelioma Patient Advocate. Sources of information are listed at the bottom of the article.
We make every attempt to keep our information accurate and up-to-date.
Please Contact Us with any questions or comments.
HITHOC is an up-and-coming treatment for pleural mesothelioma. Using surgery followed by direct application of chemotherapy to the chest cavity, it avoids much of the systemic damage of standard chemotherapy. The latest research indicates that HITHOC has great promise for better patient outcomes.
What Is HITHOC?
Hyperthermic intrathoracic chemotherapy is a new way of delivering chemotherapy drugs to patients with pleural mesothelioma and some other types of cancer. It typically follows cytoreductive surgery, such as pleurectomy/decortication.
Standard chemotherapy delivers drugs through an IV. This is known as systemic chemotherapy. The drugs circulate through the entire body, targeting and killing fast-growing cells. This type of chemo is among the most common treatments for pleural mesothelioma.
Cells targeted by systemic chemotherapy include cancer cells, which is how chemotherapy shrinks tumors. It also targets healthy cells that grow and divide rapidly. This causes a lot of side effects that can be so uncomfortable that some patients drop out of treatment.
The goal of HITHOC is to effectively treat cancer without causing as many side effects as standard, systemic chemotherapy.
Is HITHOC the Same as HIPEC?
HITHOC and HIPEC are similar treatments used in different parts of the body. HIPEC stands for hyperthermic intraperitoneal chemotherapy. It is already a standard treatment for peritoneal mesothelioma, the type of mesothelioma that affects the abdominal cavity.
As with HITHOC, surgeons first remove cancerous tissue. Doctors then circulate chemotherapy drugs through the abdominal cavity. With surgery, HIPEC extends survival times for patients. According to a review of studies, the procedure has increased the median survival time of peritoneal mesothelioma patients to five years.[1]
What Does HITHOC Treat?
HITHOC is still an experimental treatment. Its use is currently at the discretion of a patient's medical team.
In a recent review of the procedure, experts suggest HITHOC should be considered in these situations:[2]
As part of multimodal treatment for patients with pleural mesothelioma
After surgery for patients with thymic tumors that have recurred in the pleural tissue
On a case-by-case basis for patients with tumors that have spread to the pleural tissue
Researchers continue to study the use of HITHOC for other types of cancer. A medical team in India recently used it to successfully treat a young patient with a rare type of cancer called Ewing's Sarcoma that affected tissue in his chest cavity.[3] HITHOC might also help patients with lung cancer.
Which Mesothelioma Patients Are Good Candidates for HITHOC?
Although some experts recommend making HITHOC a more common treatment for mesothelioma, it is still not standard. Medical teams must evaluate each patient to determine if they are good candidates for the procedure.
One of the most important considerations is eligibility for surgery. Many pleural mesothelioma patients are in advanced states and do not qualify for surgery.
Other considerations include the patient's age and overall health, their goals for treatment, and the availability of HITHOC where they are receiving treatment.
What Are the Steps in Hyperthermic Intrathoracic Chemotherapy?
HITHOC is just one step in a treatment that varies to some degree by the patient. In general, it follows these steps:
Cytoreductive Surgery. First, a surgeon removes as much of the cancerous tissue from the chest cavity as possible.
Heat. The next step is to heat the chest cavity while still open from surgery. Doctors use a heated saline solution. This weakens cancer cells but does not kill healthy cells.
Chemotherapy. Finally, chemotherapy drugs are added to the heated solution. A machine administers the drugs and circulates the chest cavity penetrating tissue to a depth of a few millimeters. Cisplatin is a typical drug used for this procedure.[2]
Drainage and Incision Closure. The chemotherapy treatment typically lasts for 60 minutes. The solution is then drained from the chest cavity, and the surgeon closes the chest incisions.
Some patients might receive additional chemotherapy after the HITHOC procedure. Standard systemic chemotherapy helps to catch any cancer cells that might have already spread outside of the chest cavity.
What Are the Benefits of HITHOC?
HITHOC is still very new, so the full spectrum of benefits remains to be seen. Researchers hope that the ultimate benefit will be improved outcomes for patients. This means extended life expectancy and fewer side effects.
Surgery with HITHOC may be able to achieve these benefits over standard chemotherapy by localizing its administration. This allows the patient to receive a higher concentration of drugs at the site of cancer with less chemotherapy damage in other parts of the body.
What Does Research Say About HITHOC?
Researchers have been studying HITHOC for several years, especially since HIPEC proved to be so effective and relatively safe for peritoneal mesothelioma patients. These are some of the exciting results:
HITHOC in Clinical Trials
What most researchers agree on is that there needs to be more research to bring HITOC to patients who could benefit. Clinical trials using HITHOC are essential to make this a more standard treatment.
There are currently no clinical trials in the U.S. using HITHOC for mesothelioma. The National Institutes of Health lists one clinical trial recruiting mesothelioma patients to receive surgery and HITHOC. The trial is being held at Ain Shams University in Cairo, Egypt.[8]
How Can Mesothelioma Patients Access HITHOC Treatment?
Because HITHOC is still experimental and far from standard, it can be difficult for patients to access. If you're interested in this new and promising treatment, talk to your medical team. They can help you determine if you are a good candidate.
Your medical team might be equipped to provide HITHOC where you receive treatment. If not, they can look into any hospitals or cancer centers where they can find experts willing to provide HITHOC to new patients.
As a treatment for peritoneal mesothelioma, heated perfusions of chemotherapy have proven to be successful and exciting. Now, the version that treats pleural mesothelioma is poised to provide even more patients with hope for better outcomes.
Get Your FREE Mesothelioma Packet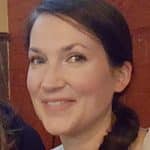 Mary Ellen Ellis has been the head writer for Mesothelioma.net since 2016. With hundreds of mesothelioma and asbestos articles to her credit, she is one of the most experienced writers on these topics. Her degrees and background in science and education help her explain complicated medical topics for a wider audience. Mary Ellen takes pride in providing her readers with the critical information they need following a diagnosis of an asbestos-related illness.
Get Your FREE Mesothelioma Packet
Page Edited by Patient Advocate Dave Foster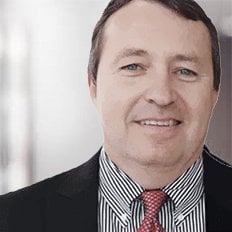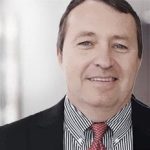 Dave has been a mesothelioma Patient Advocate for over 10 years. He consistently attends all major national and international mesothelioma meetings. In doing so, he is able to stay on top of the latest treatments, clinical trials, and research results. He also personally meets with mesothelioma patients and their families and connects them with the best medical specialists and legal representatives available.