Army Veterans and Asbestos Exposure
This page has been fact checked by an experienced mesothelioma Patient Advocate. Sources of information are listed at the bottom of the article.
We make every attempt to keep our information accurate and up-to-date.
Please Contact Us with any questions or comments.
Army veterans and asbestos exposure is an unfortunate reality caused by extensive, decades-long use of asbestos by the U.S. military. Veterans exposed to asbestos may now be diagnosed with diseases like mesothelioma.[1] Those exposed during service are eligible to file claims with the VA for disability compensation.[2]
Why Do Army Veterans Have High Rates of Asbestos Illnesses?
Veterans from all branches of the military have higher rates of mesothelioma and other asbestos illnesses than the general population. This is due to the extensive use of asbestos throughout military installations, vehicles, ships, and equipment.
Asbestos is a mineral that can insulate and fireproof materials. It can also strengthen materials like drywall and cement. As a natural mineral that can be mined, asbestos has been used for thousands of years. It wasn't until the last fifty years that people started to realize just how dangerous it could be.[3]
Until the 1970s, the U.S. Military and private companies used asbestos with no restrictions. The Navy used asbestos more than any other branch because has useful properties for ship construction.
Asbestos resists fire, heat, electricity, and chemical reactions, so it can be used as insulation and fireproofing. The army used asbestos in vehicle and aircraft components and the construction of bases for these same properties.
What Asbestos Illnesses Are Army Veterans at Risk For?
Asbestos is a natural mineral, and it is carcinogenic, meaning it can cause cancer in humans. Asbestos is made up of bundles of small fibers that can easily break apart. These fibers are like microscopic needles, and when airborne, can be inhaled or ingested accidentally.
They then become lodged in tissues of the body, most often those in the airways. When lodged there, these fibers cause irritation and damage, and in some people, they cause mutations in cells that lead to cancer.[4]
Asbestos-related illnesses don't usually show up for decades after the initial exposure, which means that Army veterans receive diagnoses decades after service. Army veterans are vulnerable to several asbestos illnesses:
Mesothelioma. This is a rare cancer directly connected to asbestos exposure. It is aggressive and most often fatal.
Lung Cancer. Asbestos also causes and contributes to lung cancer. Diagnosing it early gives veterans a better prognosis.
Asbestosis. Asbestos causes scarring in the lungs called asbestosis. While not cancerous, asbestosis is progressive and has no cure.
Other Respiratory Conditions. Asbestos exposure may also contribute to pleural plaques and pleural thickening.
How Did the Army Use Asbestos?
Army veterans are at high risk for asbestos illnesses because the military used it extensively for years.
Army Vehicles and Aircraft
One way in which Army veterans have been exposed to asbestos is through its use in mechanical applications. Vehicles and aircraft used in the Army contained asbestos in fireproofing materials, gaskets and valves, brakes, and engine parts.
Those soldiers most at risk of being exposed to asbestos in vehicles and mechanical components were mechanics, electricians, and welders who maintained and repaired aircraft and vehicles. They handled the parts with asbestos and possibly inhaled the fibers.
Asbestos in Army Bases and Barracks
All members of the U.S. Army were at risk of asbestos exposure simply by working and living on bases. It wasn't until 1998 that the Army adopted a management program to abate and reduce asbestos where soldiers work and live.[5]
The bases constructed and used by the Army contained asbestos in many components, including:
Flooring
Ceiling tiles
Insulation
Cement
Drywall
Which Army Jobs Caused the Most Asbestos Exposure?
Those Army veterans who were most likely exposed to asbestos during service had specific jobs, like mechanical repair work, that put them around asbestos.
Army vehicles were a major source of asbestos exposure for decades, and those mechanics that worked on them were put at risk. They handled the parts that contained asbestos, like clutches and breaks, which can lead to the fibers becoming exposed and getting into the air where they could be inhaled.[1]
Also at risk were any Army servicemen and women who worked in construction. Since asbestos has been used so extensively in construction, those who handled the materials and used them to build structures were more likely than others to be exposed.
Other jobs that put Army veterans at special risk of exposure to asbestos include pipe fitting, welding, insulation work, installation of military equipment, demolition, and any kind of work in shipyards.[1]
The Army Corps of Engineers and Asbestos
Another group of Army veterans of note is those who worked as part of the Army Corps of Engineers. These servicemen and women were particularly at risk of asbestos exposure. This is because they were involved in a lot of construction jobs, many of which contained asbestos.
The Corps designed and constructed most of the infrastructure used by the Army and the Air Force. Today these soldiers are now responsible for abating much of the asbestos used through the infrastructure.
What Are the VA Disability Benefits for Army Veterans Exposed to Asbestos?
Retired members of the Army who are now being diagnosed with asbestos-related conditions have resources available to them through the VA, and these resources are free. The VA will help veterans find more information about mesothelioma and other illnesses, get medical care, and file claims for compensation.[2]
VA Healthcare
Army veterans with asbestos illnesses receive healthcare from VA facilities. These include hospitals that specialize in mesothelioma and are staffed by experts in this rare cancer, like the Boston and Los Angeles VA Healthcare Systems.
Disability Compensation
The VA offers monthly disability compensation to veterans whose service contributed to, caused, or worsened a disabling injury or illness. Asbestos exposure during service that led to a related illness is considered a service-related disability.
Special Monthly Compensation
In addition to monthly disability compensation, veterans with asbestos illnesses may qualify for special monthly compensation. The VA provides this for special circumstances, for instance, if a veteran with mesothelioma needs in-home nursing or other care.
Dependency and Indemnity Compensation
When an army veteran dies from service-related asbestos illness, their families may qualify for dependency and indemnity compensation. This benefit typically goes to surviving spouses or children.
What Is the VA Disability Rating for Asbestos Illnesses?
The VA assigns compensation amounts based on the degree of a veteran's disability. When you file asbestos claims, the VA assigns a disability rating to calculate a compensation amount.
The VA considers mesothelioma and asbestos-related lung cancer to be 100% disabling. The rating for other asbestos illnesses varies depending on each veteran's degree of illness and disability.
Am I Eligible for VA Benefits?
The VA can tell you if you are eligible for disability benefits and compensation after diagnosis with an asbestos illness. In general, you must meet these two requirements:[6]
You must have come into contact with asbestos during service in the military.
You cannot have been dishonorably discharged.
To qualify for benefits, you must be able to prove these qualifications through service and medical records.
How Do I Get VA Disability Benefits?
To get the benefits to which you are entitled, you must file a claim with the VA. You can file in-person, online, through the mail, or through a representative, such as a Veterans Service Officer (VSO).
In your claim, you must show that you served in the army and did not receive a dishonorable discharge. You will also need to provide medical records, service documents that prove you were exposed to asbestos, and any supportive statements that help your claim.
Do I Need a Lawyer for My Asbestos Claims?
VA mesothelioma and asbestos claims can be complicated. You might want to work with a lawyer who specializes in helping veterans. They can also give you other options for getting compensation for asbestos exposure.
Lawyers Help with VA Asbestos Claims
A lawyer experienced in VA claims is an invaluable ally in getting compensation. They have the resources, networks, and experience to be able to find the source of your asbestos exposure. They can help you gather all the necessary documents for your claim and help you appeal if the VA denies you benefits.
Can I File a Military Asbestos Lawsuit?
A lawyer can also help army veterans file a lawsuit. You cannot sue the government, many military veterans have filed suits against the companies that supplied the military with asbestos.
Some of these cases have won compensation for victims. If you believe you could make a case like this, let a lawyer experienced in asbestos law help guide your next moves and give you the best chance of success.
Get Your FREE Mesothelioma Packet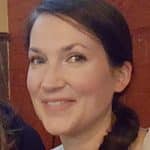 Mary Ellen Ellis has been the head writer for Mesothelioma.net since 2016. With hundreds of mesothelioma and asbestos articles to her credit, she is one of the most experienced writers on these topics. Her degrees and background in science and education help her explain complicated medical topics for a wider audience. Mary Ellen takes pride in providing her readers with the critical information they need following a diagnosis of an asbestos-related illness.
Get Your FREE Mesothelioma Packet
Page Edited by Patient Advocate Dave Foster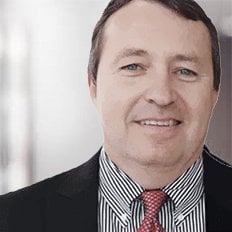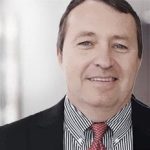 Dave has been a mesothelioma Patient Advocate for over 10 years. He consistently attends all major national and international mesothelioma meetings. In doing so, he is able to stay on top of the latest treatments, clinical trials, and research results. He also personally meets with mesothelioma patients and their families and connects them with the best medical specialists and legal representatives available.