Navy Veterans and Mesothelioma
This page has been fact checked by an experienced mesothelioma Patient Advocate. Sources of information are listed at the bottom of the article.
We make every attempt to keep our information accurate and up-to-date.
Please Contact Us with any questions or comments.
The U.S. Navy used asbestos more extensively than any other branch of the U.S. military.[1] Navy veterans and mesothelioma too often go together because of this, and rates of all asbestos diseases are higher in this group. Qualifying veterans can make claims to the VA for mesothelioma compensation and health care.
FREE Mesothelioma Packet
Why Do So Many Navy Veterans Have Mesothelioma?
Veterans of any branch of the military have rates of mesothelioma than the general population. The rate is highest in navy veterans because of how extensively the U.S. Navy used asbestos in its ships.
Asbestos made up many components of ships, both military and civilian, for the middle decades of the 20th century. Not only did veterans work around asbestos, but the air on ships was often poorly ventilated. This combination made exposure likely.
Historic Use of Asbestos
Asbestos is a natural mineral that people have used for thousands of years. It is abundant and inexpensive and has unique properties that make it useful for many applications, especially insulation and fireproofing.[2]
These properties have made asbestos a popular material in shipbuilding in both civilian industries and the U.S. Navy. Fires can be deadly out at sea, so protecting ships from catching fire is crucial.
Also important are insulating pipes, boilers, engines, and other parts of the ship that are heated. Asbestos is easy to mold and lightweight, and for all these reasons, many Navy veterans worked with or were exposed to asbestos during their service. [1]
How Did the Navy Use Asbestos?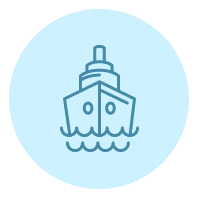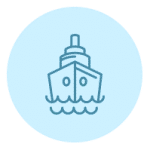 Asbestos use was nothing new in the years leading up to World War II, but around 1939, shipbuilding in the Navy accelerated as entry into the war seemed inevitable. The military began stockpiling materials, including asbestos, and making new ships to prepare for what was coming.


It wasn't until the 1970s when the U.S. government began regulating the use of asbestos, that Navy ships slowed the use of the mineral. Many veterans of World War II, the Korean War, and the Vietnam War were exposed to asbestos because of working on Navy ships.[3]
Where Were Veterans Exposed to Asbestos on Navy Ships?
Asbestos on ships of all kinds, including U.S. Navy ships, is found throughout the structure:
The boiler rooms of ships contained asbestos because they produce so much heat and require insulation.
The pipes and ducts running to and from the boiler also had to be insulated.
These ran all over the ships and even through the living and eating quarters of the sailors.
Men and women who worked in the boiler room were more vulnerable to asbestos exposure than other sailors.[4]
Pumps, valves, and gaskets also contained asbestos.
The mechanical pumps used to power heating, cooling, bilge systems, and other parts of the ships used these materials.
Those Navy members who worked on repairing these parts of ships now have the highest rates of mesothelioma and other asbestos-related illnesses.
Although some were at greater risk than others, all servicemen and women on board experienced some degree of exposure risks.
Asbestos was nearly everywhere onboard: flooring, wall panels, cables, packing materials, adhesives, deck materials, bedding, and fireproof materials and clothing.
Which Navy Jobs Had the Greatest Risk of Asbestos Exposure?
Certain Navy veterans are more likely to suffer from asbestos illnesses than others, depending on the jobs they held on ships:[2]
Boiler room workers
Pump maintenance
Electricians
Pipefitters
Gunner's mates
Damage controlmen
Firefighters
Maintenance technicians
Workers in Navy shipyards also risked exposure to asbestos. This includes both military members and civilians who built, maintained, and repaired ships.
Materials and Components with Asbestos on Navy Ships
Nearly every area of Navy ships contained asbestos at one time. Some of the asbestos products the U.S. Navy used includes:
Insulation, especially around pipes and boilers
Adhesives
Fireproofing textiles and firefighting and safety gear
Heat paneling
Electrical cables
Gaskets
Packing
Flooring and ceiling tiles
Pumps
Paint
Valves
When Did the Navy Stop Using Asbestos?
The Navy stopped actively using asbestos on ships in the 1980s. It took many more years to eliminate or encapsulate asbestos on ships and at bases.
Asbestos should not be a concern on ships now, even if it is present. Once encapsulated, asbestos is safe. It poses a risk if it is damaged, deteriorates, or otherwise becomes exposed and releases fibers into the air.
The Dangers of Asbestos Exposure for Navy Veterans
While not all veterans will experience illness from asbestos exposure, the consequences for too many have included damaging and deadly diseases, including cancer.[6]
When a person breathes in asbestos fibers, they get lodged in tissues, especially in and around the lungs, and cause damage. Asbestosis is a chronic lung disease that may be triggered by inhaled asbestos. It causes coughing and difficulty breathing. It is not curable and is progressive.
Lung cancer can also be caused by asbestos and is often deadly and difficult to treat. Mesothelioma also results from asbestos exposure. It is a rare and aggressive type of cancer that most commonly affects the lining of the lungs or abdomen. Mesothelioma rates are higher in U.S. Navy veterans than in other population groups.
Navy veterans exposed to asbestos during wartime or non-active duty service did not realize the danger they were in. Many were diagnosed with these illnesses decades later. By the time most of these illnesses are diagnosed, they are very difficult to treat and often deadly.
Why Are Navy Veterans Still Getting Sick?
Exposure to asbestos causes damage that accumulates over years and decades. The latency period for mesothelioma, which is the time from exposure to diagnosis, can be as long as 60 years. If you served in the 1960s or 1970s, you could still get a diagnosis now.
U.S. Navy Asbestos Medical Surveillance Program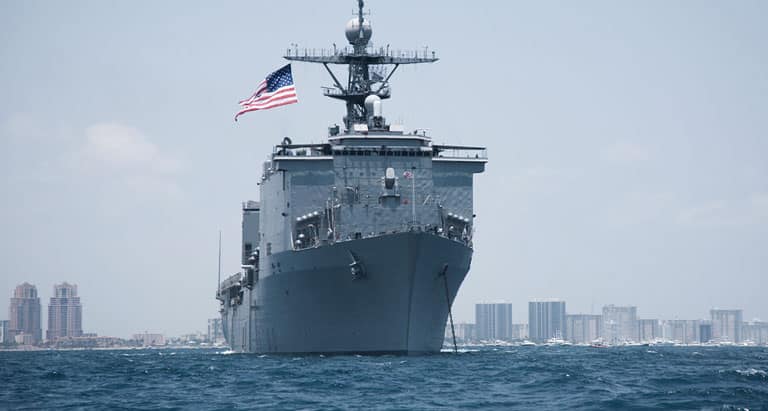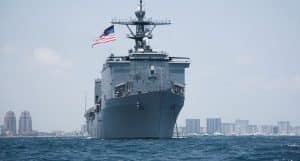 Starting in the 1970s, when the dangers of asbestos came to light, the U.S. Navy started AMSP, the Asbestos Medical Surveillance Program.
The program was put in place to monitor the health of veterans and civilians who worked on or near Navy ships and who were likely to have been exposed to asbestos.
The purpose is to detect any asbestos-related illnesses early. The earlier these illnesses are diagnosed, the easier it is to treat them and the better the prognosis for patients.[7]
Were Merchant Mariners Also Exposed to Asbestsos?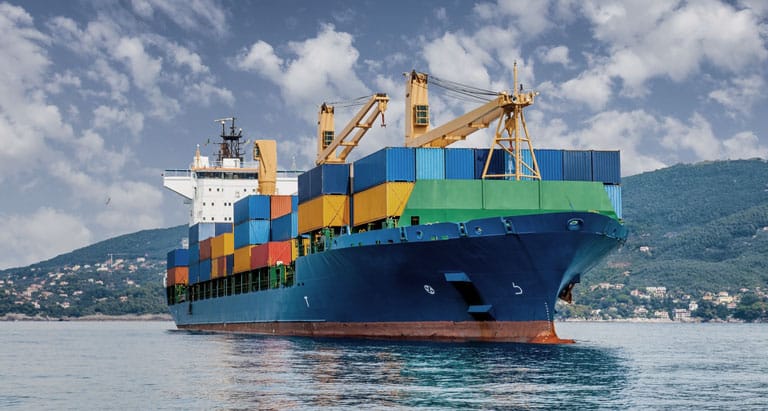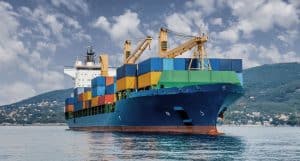 The U.S. Merchant Marine, civilian ships that support the U.S. military, also contained asbestos. These civilians were active in World War II and were a crucial part of the war effort.
Mariners were exposed to asbestos in the same ways that sailors were aboard Navy and civilian ships.
A study of Merchant Marines found that one-third had some type of anomaly in the lungs that could lead to mesothelioma. These crucial support workers for the U.S. Navy have suffered poor health because of asbestos exposure.[8]
What Should I Do if I Was Exposed to Asbestos in the Navy?
If you know or suspect you encountered asbestos on navy ships, talk to your doctor right away. You should be screened for asbestos-related illnesses.
If you get a diagnosis of mesothelioma or another asbestos disease, seek out specialists to start treatment immediately. The U.S. Department of Veterans Affairs (VA) facilities in Boston and Los Angeles have experts in mesothelioma on staff.
You may not know if you were exposed to asbestos, but if you served before the 1980s it's likely. You should be especially concerned if you had any of the highest-risk jobs or worked in cramped, poorly-ventilated areas of a ship.
You should also contact an experienced mesothelioma or asbestos lawyer. They can help you navigate the legal system and the VA to ensure you get the compensation you deserve. Asbestos illnesses are costly. Compensation can help cover your medical expenses.
Is Mesothelioma Considered a Disablity by the VA?
Yes, the VA rates mesothelioma as 100% disabling. If you can connect your illness to asbestos exposure during active service, you qualify for disability benefits.
The VA also recognizes lung cancer, asbestosis, pleural plaques, and other asbestos illnesses as disabling. The disability rating for these conditions depends on the extent of your illness and symptoms.
Compensation and Benefits for Navy Veterans
Both civilians and service members can seek compensation for asbestos exposure. Companies that produced and distributed asbestos products are considered liable for exposure and illness. The VA also offers benefits for veterans exposed during service.
VA Benefits
The VA provides benefits for Navy veterans who were exposed to asbestos during service and their families. The types of compensation these veterans are eligible for include:
Disability compensation
Dependency and indemnity compensation
Special and monthly disability
Health care at VA medical centers and hospitals[9]
Mesothelioma Lawsuit
A lawsuit is another option for seeking compensation as a Navy veteran. Veterans or their surviving families may sue the manufacturers of materials that contain asbestos. These companies may be liable for having supplied the military with harmful materials.
Some veterans have earned compensation this way by filing a lawsuit against a company. They include the family of one veteran that died of mesothelioma and recovered $10 million from several asbestos materials manufacturers.
Asbestos Trust Fund Claims
If a company that supplied asbestos materials to the Navy went out of business or filed for bankruptcy, you may not be able to sue. The company probably set up a trust fund to compensate victims. You can file a claim with one of these trusts to receive compensation.
If you are a veteran or dependent of a veteran, who was exposed to asbestos during service and became ill, you have the right to ask for compensation. Contact an asbestos lawyer to find out what your options are and how to proceed.
Get Your FREE Mesothelioma Packet
Page Edited by Patient Advocate Dave Foster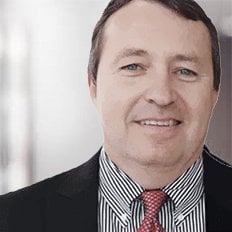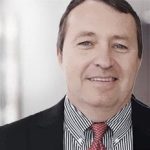 Dave has been a mesothelioma Patient Advocate for over 10 years. He consistently attends all major national and international mesothelioma meetings. In doing so, he is able to stay on top of the latest treatments, clinical trials, and research results. He also personally meets with mesothelioma patients and their families and connects them with the best medical specialists and legal representatives available.