This page has been fact checked by an experienced mesothelioma Patient Advocate. Sources of information are listed at the bottom of the article.
We make every attempt to keep our information accurate and up-to-date.
Please Contact Us with any questions or comments.
Robert Cameron, M.D. is a specialist in the surgical treatment of pleural mesothelioma. He is the head of the Comprehensive Mesothelioma Program at UCLA and has been instrumental in developing lung-sparing surgical procedures for mesothelioma patients.

Education and Training
Dr. Cameron earned his medical degree from the University of Michigan and the UCLA School of Medicine, graduating in 1984. He earned the distinction of membership in the Alpha Omega Alpha Honor Society at the University of Michigan, an honor only given to the top 4% of students.[1]
He followed graduation from medical school with a surgical internship at the same location in 1985. He stayed at UCLA for two surgical residences from 1985 to 1986 and 1989 through 1992.
In between those residencies, Dr. Cameron spent a few years at the National Cancer Institute on a fellowship in surgical oncology. He also had a two-year fellowship for cardiothoracic surgery at the Memorial Sloan-Kettering Cancer Center and Cornell-New York Hospital.[1]
Current Position
Dr. Cameron returned to Los Angeles and is now a practicing thoracic surgeon at the Ronald Reagan UCLA Medical Center.[2] He is also the founder and director of the UCLA Comprehensive Mesothelioma Program. The Program focuses on using innovative surgical procedures and other treatments to manage pleural mesothelioma as a chronic condition.[3]
At the Comprehensive Mesothelioma Program, Dr. Cameron and his colleagues aim to treat patients in ways that are well-tolerated. Instead of radical surgeries and toxic courses of chemotherapy, they focus on daily therapies that lead to fewer side effects.
They use surgery, cryoablation, immunotherapy, and other strategies. The Program has special expertise in treating patients with sarcomatoid mesothelioma, a particularly aggressive form of the cancer.[3]
Dr. Cameron also serves as the chief of thoracic surgery at the West Los Angeles Veterans Administration Medical Center. U.S. military veterans have higher rates of mesothelioma than the general population. He is a scientific advisor for the Pacific Mesothelioma Center.[1]
Pioneering Lung-Sparing Surgery
Some patients with pleural mesothelioma may choose to undergo a radical surgery, known as extrapleural pneumonectomy, to cure the cancer. This aggressive surgery includes the removal of an entire lung and can be risky and dangerous.
Dr. Cameron helped to develop a lung-sparing surgery, a surgical procedure that is less radical and does not remove the entire lung for pleural mesothelioma patients. Called lung-sparing pleurectomy/decortication, Dr. Cameron has been refining it and treating patients with it for more than twenty years. His work on this procedure has helped patients live longer and enjoy a better quality of life.[1]
Research and Awards
While Dr. Cameron is a leading expert on treating pleural mesothelioma, he also has expertise and research interests in other areas: minimally-invasive and robotic surgery, esophageal cancer, lung cancer, chest wall tumors, and thoracic outlet syndrome. He has run clinical trials using gene therapy drugs and immunotherapy in the treatment of mesothelioma.
Dr. Cameron has received several honors and distinctions throughout his career. He is a fellow of the American College of Surgeons and a member of several professional groups, including the Society of Thoracic Surgeons, Society of Surgical Oncology, American Society of Clinical Oncology, Western Thoracic Surgical Association, American Association for Cancer Research, International College of Surgeons, and International Association for the Study of Lung Cancer.
Dr. Cameron was named a Southern California Super Doctor in 2016, an America's Top Doctor from 2007 to 2012, and a Super Doctor in 2011 and 2012.[2]
With his unique approach to treating mesothelioma patients as if they have a chronic illness, Dr. Cameron has become a respected expert in managing mesothelioma, helping patients live longer, and using treatments that lead to a greater quality of life.
Get Your FREE Mesothelioma Packet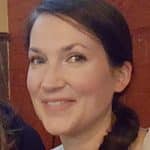 Mary Ellen Ellis has been the head writer for Mesothelioma.net since 2016. With hundreds of mesothelioma and asbestos articles to her credit, she is one of the most experienced writers on these topics. Her degrees and background in science and education help her explain complicated medical topics for a wider audience. Mary Ellen takes pride in providing her readers with the critical information they need following a diagnosis of an asbestos-related illness.
Get Your FREE Mesothelioma Packet
Page Edited by Patient Advocate Dave Foster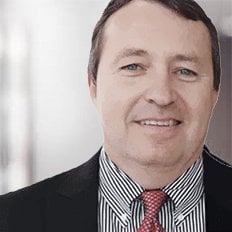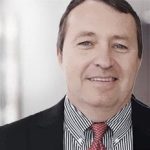 Dave has been a mesothelioma Patient Advocate for over 10 years. He consistently attends all major national and international mesothelioma meetings. In doing so, he is able to stay on top of the latest treatments, clinical trials, and research results. He also personally meets with mesothelioma patients and their families and connects them with the best medical specialists and legal representatives available.