The Government and Mesothelioma Research
This page has been fact checked by an experienced mesothelioma Patient Advocate. Sources of information are listed at the bottom of the article.
We make every attempt to keep our information accurate and up-to-date.
Please Contact Us with any questions or comments.
The government and mesothelioma research is an important collaborative effort in advancing the understanding of this rare cancer. Government institutions such as the National Cancer Institute and the National Institutes of Health work with academics and pharmaceutical company researchers to improve mesothelioma diagnosis, treatment, and management.
Does the Government Fund Mesothelioma Research?
The federal government funds all kinds of research, including cancer research. The amount spent on other types of cancer is high compared to the amount spent on mesothelioma research. This is because mesothelioma diagnoses only number in the few thousands per year and lacks awareness and advocacy.
Another reason that funding is lower for mesothelioma is that research with any funding source relating to mesothelioma is relatively new.
It was only in the middle of the 1900s that it finally became apparent that asbestos was causing this illness. And then, it still took decades for many people to be diagnosed with mesothelioma since the latency period is decades-long.
The National Cancer Institute
The National Cancer Institute (NCI) is one of the most important funding sources for cancer research in the country. NCI receives funding as part of the National Institutes of Health and through mandates from the U.S. Congress. The budget for the NCI in 2020 was $6.44 billion, a small increase from the previous year.[1]
Less than $10 million is spent each year on mesothelioma research. For instance, in 2010, the NCI allocated only $6 million to mesothelioma research. This is compared to $631 million the same year for breast cancer and $300 million for prostate cancer.
Independent studies have found a significant mismatch in cancer funding through the NCI and other sources. Some types of cancer are funded much higher than their burden on health and healthcare costs.
For instance, breast cancer and prostate cancer receive a huge portion of the budget while others are underfunded even though they have relatively high burdens. This is likely due to greater awareness for those cancers with higher funding.[2]
Department of Defense Funding
The National Institutes of Health and NCI are not the only government funding sources for cancer and mesothelioma research. The Department of Defense (DoD) gets involved in medical research when it pertains to military members.
A significant percentage of diagnoses of mesothelioma are U.S. military veterans. Veterans who served in the U.S. Navy, in particular, were put at serious risk of being exposed to asbestos and of developing mesothelioma.
Activism by veterans and others with mesothelioma and those who have loved ones with the disease led to mesothelioma's inclusion in the Peer Reviewed Cancer Research Program (PRCRP) and the Rare Cancers Research Program.[3] Researchers seeking funding for mesothelioma projects through these programs must show their work has miliary relevance.
In 2008, the DoD-funded PRCRP awarded its first grant to a mesothelioma researcher. The following year PRCRP awarded four more grants, with two of them going to mesothelioma research.
Increases and new sources of funding like this come directly from people advocating for it. More awareness of mesothelioma and how it affects people, including veterans, helps increase government research funding directly.
Clinical Trials
Another important way in which the government participates in mesothelioma research is by managing and approving clinical trials. Clinical trials are specialized research designed to test the safety and effectiveness of novel treatments, medications, and surgeries. The new treatment is first tested in a laboratory using animals and then moves into a small human trial or a phase I clinical trial.
These trials are managed by the U.S. Food and Drug Administration (FDA) because the treatments being tested will ultimately have to be approved by the FDA before being available to more people.
Some examples of important mesothelioma clinical trials that are ongoing include using genetically-modified viruses to attack and kill mesothelioma cells in patients and testing atezolizumab, a lung cancer drug being tested on patients with mesothelioma.
The importance of clinical trials cannot be understated. The FDA cannot approve new treatments until they have gone through this four-phase process. This is how new and emerging treatments are tested and made available to more people who can benefit from them.
The National Mesothelioma Virtual Bank
The National Mesothelioma Virtual Bank, or NMVB, is another government-based organization helping to advance mesothelioma research.[4] The NMVB is funded through the National Institute for Occupational Health (NIOSH), which is part of the Centers for Disease Control and Prevention.
NIOSH has a stake in mesothelioma research because it is responsible for helping to advance knowledge about workplace dangers and to recommend ways to keep workers safe.
The NMVB is a specimen registry that collects and maintains blood and tissue samples from patients with mesothelioma. The patients whose samples are collected and held have given consent for the registry to keep them to help advance research.
The goal of the NMVB is to support research that advances the knowledge of how to diagnose and treat mesothelioma. Having blood and tissue samples is crucial for researchers, so the NMVB has a vital role to play.
Will Researchers Find a Cure for Mesothelioma?
While a cure would be the answer to many people's prayers, it isn't the main goal of a lot of mesothelioma research. This is a very difficult cancer to treat and cure.
Much of the research is focused on smaller goals that together will add up to longer lives and less suffering for patients: earlier diagnosis, prevention, better treatments.
Many researchers focus on managing mesothelioma better rather than curing it, but this doesn't mean research will not find a cure one day.
The search for better treatments for mesothelioma and better ways to diagnose it early involves many people and institutions. Through its organizations and its funding, the government has an essential part in this research. Without government funding, clinical trials, tissue banks, and grants, research would be slow, and advances that actually help people would be few and far between.
Get Your FREE Mesothelioma Packet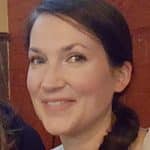 Mary Ellen Ellis has been the head writer for Mesothelioma.net since 2016. With hundreds of mesothelioma and asbestos articles to her credit, she is one of the most experienced writers on these topics. Her degrees and background in science and education help her explain complicated medical topics for a wider audience. Mary Ellen takes pride in providing her readers with the critical information they need following a diagnosis of an asbestos-related illness.
Get Your FREE Mesothelioma Packet
Page Edited by Patient Advocate Dave Foster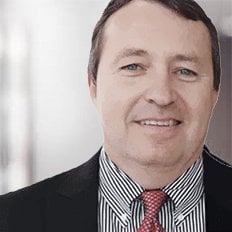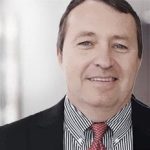 Dave has been a mesothelioma Patient Advocate for over 10 years. He consistently attends all major national and international mesothelioma meetings. In doing so, he is able to stay on top of the latest treatments, clinical trials, and research results. He also personally meets with mesothelioma patients and their families and connects them with the best medical specialists and legal representatives available.