Lung Transplantation: A Viable Treatment Option for Pleural Mesothelioma?
This page has been fact-checked by a Doctor of nursing practice specializing in Oncology and has experience working with mesothelioma patients.
Sources of information are listed at the bottom of the article. We make every attempt to keep our information accurate and up-to-date.
Please Contact Us with any questions or comments.
Experts do not currently recommend lung transplantation for mesothelioma patients. They reserve donor organs for benign conditions such as severe COPD, cystic fibrosis, pulmonary fibrosis, pulmonary hypertension, or interstitial lung disease.
About Pleural Mesothelioma
Pleural mesothelioma is an aggressive cancer that forms in the pleural tissue around the lungs. It is strongly associated with past asbestos exposure. It causes shortness of breath, chest pains, coughing, and other symptoms as the tumors spread.
Mesothelioma is particularly difficult to treat because it grows aggressively, is often diagnosed in the late stage, and grows as multiple lesions rather than a single mass.
The standard treatment for pleural mesothelioma is chemotherapy and, for patients who qualify, surgery t remove as much of the cancerous tissue as possible.
Research into better treatments continues. For now, mesothelioma has a poor prognosis and a short life expectancy
About Lung Transplant
A lung transplant is a complicated surgical procedure that replaces a patient's diseased lung with a healthy donor lung. Lung transplant is only used after more conservative treatments have failed.
Some of the common illnesses treated with a transplant include chronic obstructive pulmonary disease, pulmonary fibrosis, cystic fibrosis, and pulmonary hypertension.
Even with severe respiratory dysfunction and poor response to other treatments, not all patients qualify for a transplant. Age, infections, and other health conditions can disqualify patients.
Getting a lung transplant is a major undertaking. There are serious risks, including the complications of major surgery, like bleeding. Transplant recipients might reject the new organ, and they have to take immune-suppressing drugs, which can cause other illnesses.
Why Don't Mesothelioma Patients Qualify for Lung Transplants?
Organ transplants are one of the most complex medical treatments one can undergo. Surgeons typically only use it for conditions directly related to the affected organ, such as a benign lung condition.
When cancer is involved, there is a higher likelihood that the malignant tumors could grow beyond the lungs and spread to other organs. Cancer is usually still present even when not measurable in imaging studies.
The transplant process is incredibly long and complex, and the likelihood that the mesothelioma will progress during this time period is very likely.
Even if one were to undergo a lung transplant theoretically, the complex surgery and subsequent immunosuppression would lead to further medical issues in a cancer patient. Ultimately, this would lead to a shorter survival time, so transplants for cancer are not recommended or approved.[1]
Lung Transplant for Asbestosis
Asbestosis is another illness caused by asbestos exposure. Unlike mesothelioma, it is not malignant. Asbestosis is a type of pulmonary fibrosis, scarring of the lung tissue.
While asbestosis is not cancer, it also cannot be cured, and nothing can reverse the damage already done. Treatments help relieve symptoms, improve quality of life, and prevent further damage.
Patients with severe asbestosis may qualify for a lung transplant. A patient's medical team can determine if they are a good candidate and refer them to a transplant specialist for evaluation.[2]
Can Lung Cancer Patients Qualify for a Transplant?
Asbestos exposure can also cause lung cancer. Lung cancer is different from pleural mesothelioma but still not treatable with a lung transplant.
Generally, the guidelines for lung transplant disqualify anyone with a malignancy within the previous two years. A few exceptions exist, including some types of skin cancer.
Having a lung transplant is in itself a risk factor for developing cancer, mostly because of the immune-suppressing drugs. A patient with lung cancer is highly likely to have a recurrence after receiving a transplant.
What Are the Benefits of Lung Transplantation?
For non-cancer-related conditions, a lung transplant can be curative and allow a path to a nearly complete recovery. This includes COPD, cystic fibrosis, pulmonary fibrosis, pulmonary hypertension, or interstitial lung disease.[3] Right now, it is not a treatment option for those with cancer.
What Are the Drawbacks of Lung Transplantation?
A lung transplant can save or extend a patient's life when there is a non-cancer-related condition; however, the transplant process is complex with the potential for major complications. The recovery from surgery can be many months, and lifelong immunosuppression can also lead to other medical complications. [4]
Candidates must go through a rigorous qualification program to ensure an adequate support system, medical compliance, and no other medical condition that would jeopardize the success of a transplant.
Get Your FREE Mesothelioma Packet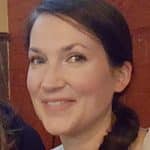 Mary Ellen Ellis has been the head writer for Mesothelioma.net since 2016. With hundreds of mesothelioma and asbestos articles to her credit, she is one of the most experienced writers on these topics. Her degrees and background in science and education help her explain complicated medical topics for a wider audience. Mary Ellen takes pride in providing her readers with the critical information they need following a diagnosis of an asbestos-related illness.
Get Your FREE Mesothelioma Packet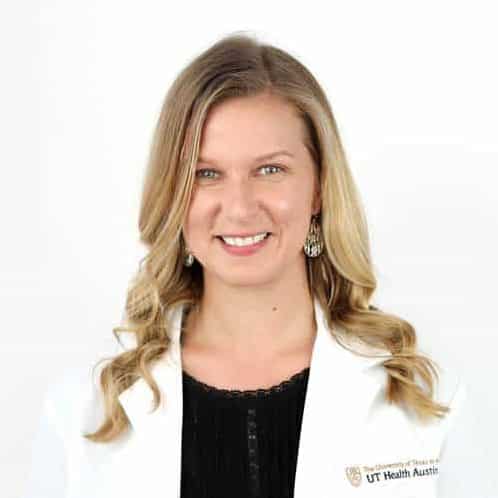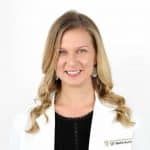 Anne Courtney has a Doctor of Nursing Practice degree and is an Advanced Oncology Certified Nurse Practitioner. She has years of oncology experience working with patients with malignant mesothelioma, as well as other types of cancer. Dr. Courtney currently works at University of Texas LIVESTRONG Cancer Institutes.