Connecticut Mesothelioma Lawyer
This article has been fact checked by an experienced mesothelioma attorney. Sources of information are listed at the bottom of the article.
We make every attempt to keep our information accurate and up-to-date.
Please Contact Us with any questions or comments.
Between 1999 and 2017, 715 people in Connecticut died from mesothelioma, and thousands more died from other diseases caused by exposure to asbestos.[1] For many of these people, the exposure occurred in the workplace, where asbestos use was common for decades. Connecticut mesothelioma lawyers are now helping those victims get justice.
Get Financial Help Now
Get Help from the Top Mesothelioma Law Firms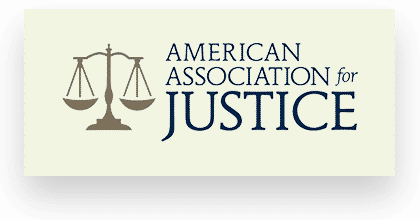 Free Consultation
Brochures from Top Law Firms
Testimonials
Asbestos in Connecticut
Connecticut is a small state, and much of it is rural, but it has also been an important industrial center. The state is an important maritime and naval area. Connecticut also has access to the Atlantic Ocean and a significant length of coastline along Long Island Sound.
These different types of work sites—industrial plants, shipyards, ports, and naval bases—have historically used asbestos, often profoundly. Asbestos is a mineral, and it was used so commonly in shipping and industry because of its many useful properties: heat resistance, electrical resistance, fireproofing, and lightweight strength.[2]
Manufacturing and industrial workplaces in Waterbury, Danbury, and Hartford were once sites of asbestos exposure. Two military facilities exposed service people to the dangerous mineral over the years. Connecticut even has a superfund site contaminated with various toxins, including asbestos.[3]
Shipyards in Connecticut
A significant source of asbestos in many locations in the state is in shipyards. The shipping industry used asbestos more than nearly any other industry because the mineral was vital for making ships safer without adding a lot of extra weight.
Almost every part of a vessel had asbestos for its insulation and resistance to fires. Fire aboard a ship at sea is deadly. Lightweight asbestos can also add strength to materials, another property that is particularly important on ships.[4]
Connecticut is home to numerous shipyards that used asbestos in the past. Workers in these facilities faced the risk of asbestos exposure constantly. Additionally, workers often did their jobs in small spaces with little ventilation. As a result, the risk of inhaling asbestos is heightened.
Connecticut Industrial Centers and Asbestos
Many industrial work sites were also relevant sources of asbestos use and exposure. Waterbury was one major area for asbestos exposure in Connecticut.[5] It has a long history of manufacturing, especially brass. Waterbury became so well known for its quality brass that it touts the nickname "Brass City."
Thousands of people worked in the brass industry in Waterbury. The industry exposed them to asbestos. Companies like American Brass Company, Anaconda Metal Hose, Chase Brass and Copper Company, and Somers Brass put their workers at risk for decades.
Although it is not often associated with mining, Connecticut did have asbestos mines, including one in Nepaug, near New Hartford. The mine did not last long, which may indicate a small asbestos deposit there. The mine and other areas of naturally occurring asbestos in the state put both workers and residents at risk of exposure.[6]
Military Asbestos Exposure in Connecticut
Military sites in Connecticut have also been guilty of asbestos exposure and resulting illnesses. Bradley Air National Guard headquarters in Granby, New London Naval Submarine Base in Groton, and the U.S. Coast Guard Academy in New London have all been found to have asbestos.
The Air National Guard station used asbestos in planes and the roofing of airplane hangars and many other materials in the facilities. At the Coast Guard Academy, professional asbestos abatement was conducted in 2008 to remove asbestos tiles and other materials from several buildings.
Military exposure led to numerous lawsuits in Connecticut over asbestos-related illnesses and deaths. The widow of an Air National Guard veteran, for example, sued the Connecticut Air National Guard in a wrongful death suit, claiming that her husband was exposed during his service. She won her case.[7]
In a rare jury case, the family of a firefighter who worked aboard a Navy aircraft carrier also won a wrongful death suit after he died from mesothelioma.
Other Known Sites of Asbestos Exposure in Connecticut
Many industrial, mining, and military sites in Connecticut are known to have asbestos. Each site placed people at risk of asbestos exposure. Some of those who became sick relied on a Connecticut mesothelioma lawyer to help get justice.
Other locations associated with asbestos include:
General Electric Company, Bridgeport
United Technologies, Hartford
Sikorsky Aircraft, Stratford
Hartford Steam Boiler, Hartford
F. Goodrich, Shelton
Connecticut Light and Power, Shelton and Montville
Connecticut Asbestos Laws
State laws for the removal of asbestos fall under Connecticut's Asbestos Program. The program aims to reduce asbestos exposure and to ensure that the material is removed safely. The Asbestos Program works with other groups to train and license contractors to abate asbestos. It also ensures that all public and private school buildings are asbestos-free.
The Asbestos Program is part of the Connecticut Department of Public Health. Those who work in asbestos abatement must follow numerous rules and guidelines, including testing the air after work is complete.[8]
Statute of Limitations
All states limit the time that a person has to file a lawsuit over asbestos exposure and mesothelioma. For Connecticut, the statute of limitations is three years after diagnosis. The limit is set at the time of diagnosis, not the time of exposure to asbestos because it can take decades for symptoms to manifest. For wrongful death lawsuits, the statute of limitations is set at three years from the time of death.
Finding a Connecticut Mesothelioma Lawyer
If you're facing an illness related to asbestos exposure, or you have lost a loved one to mesothelioma, asbestosis, or asbestos-related lung cancer, you have the right to sue the responsible party. Make sure you work with a professional Connecticut mesothelioma lawyer that specializes in asbestos and mesothelioma laws. They will have the expertise needed to ensure that you have the best opportunity to get justice and compensation.
Get Your FREE Mesothelioma Packet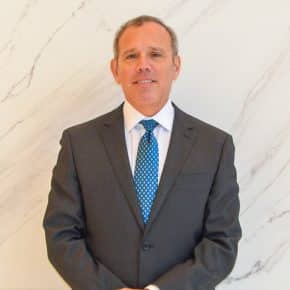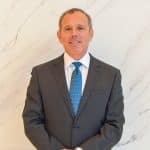 Rod De Llano was born and raised in Laredo, Texas. He graduated from Princeton University with a B.A. in Economics, and earned a law degree from the University of Texas. After working for an international law firm for several years, Rod formed a law firm dedicated to representing persons injured by exposure to asbestos products. For over 20 years, Rod has fought for persons diagnosed with asbestos-related diseases such as mesothelioma, lung cancer, and asbestosis. His clients have recovered over $1 billion over the years.