This page has been fact-checked by a Doctor of nursing practice specializing in Oncology and has experience working with mesothelioma patients.
Sources of information are listed at the bottom of the article. We make every attempt to keep our information accurate and up-to-date.
Free Mesothelioma Packet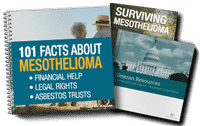 New treatment options
Learn from survivors
Veterans benefits & claims
File for your share of $30 billion in trust funds
Please Contact Us with any questions or comments.
Pleural based cancers are malignancies that develop in the thin, double layer of tissue that surrounds the lungs. Pleural tumors may arise in both lung cancer and mesothelioma. Cancers of the pleura cause uncomfortable symptoms and are difficult to treat.
Metastatic Pleural Lung Cancer
The pleura are the two thin layers of tissue surrounding the lungs. There is fluid between these layers for lubrication. It is the fluid that prevents friction and pain as the lungs expand and contract. Most organs in the body are surrounded by this type of tissue, which is generally referred to as the mesothelium.
Free Mesothelioma Packet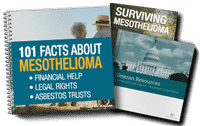 New treatment options
Learn from survivors
Veterans benefits & claims
File for your share of $30 billion in trust funds
Cancer of the pleura can be the result of metastatic lung cancer. Metastasis is the process of cancer cells moving from the original tumor to other tissues in the body. Alternatively, it can also happen when cancer is solely isolated to the pleural space. Usually, metastasis occurs in the later stages of cancer when it is difficult to treat and prognosis is poor.[1]
With lung cancer, the pleural tissue is a common area affected by metastasis. Cancer cells from primary tumors migrate to the pleura through the bloodstream or spread through the lymphatic system. Cancer cells may also transfer to the pleura through simple contact, as the lungs press directly against this tissue. Once in the pleura, cancer cells may develop into one or multiple tumors, or vice versa.
Pleural Effusions
Cancer in the pleura may or may not cause symptoms. The more advanced the cancer, the more likely it is to produce noticeable symptoms. A pleural effusion is an abnormal fluid buildup between the pleural layers. This buildup can cause chest pain, especially when breathing deeply, shortness of breath, and coughing.[2] Other potential symptoms of pleural tumors include general discomfort, fatigue, and unintended weight loss.
Diagnosing Pleural Based Disease
An accurate diagnosis is incredibly important as this helps provide the best treatment recommendations; however, diagnosis can be difficult. Most often, if there is widespread tumor along the pleural region based on imaging along with asbestos exposure, mesothelioma is a likely diagnosis. Initial diagnostic steps are imaging scans, such as X-rays, MRIs, and CT scans. These images help doctors determine tumor or fluid locations. It is not uncommon to start with the least invasive procedure to obtain tissue to help determine a diagnosis. If fluid is present, a thoracentesis will remove this fluid and look for cancer cells. A needle is inserted to draw a fluid sample from the pleural space. A pathologist then examines the sample under a microscope to look for specific chemical markers.[3]
Next steps are usually CT guided biopsies of the chest wall lesions.[4] If neither allow for a firm diagnosis, they will consider an open surgical pleural biopsy. Generally, these are considered a worthwhile procedure. Even though more invasive and carry more risks because under general anesthesia, obtaining a correct diagnosis is paramount.
Misdiagnosis and Mesothelioma
Cases of mesothelioma are often initially misdiagnosed because they are so rare. Doctors might diagnose lung cancer because it is more common than mesothelioma. Even if there are tumors in the pleura and the lungs, mesothelioma is a possibility. Lung tumors may actually be the metastatic tumors.[4]
A specialist may require more testing for the most accurate diagnosis. Pathologists and oncologists experienced in mesothelioma are better equipped to distinguish mesothelioma from lung cancer. Mesothelioma is aggressive and spreads quickly; therefore, misdiagnosis can shorten a patient's life by delaying important treatment. Specific treatment depends on the type of primary tumor.
Treating Pleural Lung Cancer
If pleural tumors are genuinely caused by metastatic lung cancer, treatment options include systemic therapy with chemotherapy and sometimes targeted or immunotherapy. Metastasis is an indication that the cancer is advanced, making treatment more difficult. Surgical removal of the tumors is invasive and not always possible; however, there may be exceptions depending on the overall health of the patient.[5]
Chemotherapy or radiation therapy may be used to shrink primary tumors in the lungs and extend life expectancy; otherwise, treatment largely focuses on reducing symptoms to increase patient comfort. This usually involves managing pleural effusion, which can be painful and limiting. Regular thoracentesis to remove fluid is a typical treatment option. In some cases, a catheter may be installed to regularly drain the fluid.
Lung cancer in the pleura alone is considered metastatic lung cancer. It is not uncommon to misdiagnose this cancer with mesothelioma, but with the right experts on hand it can be avoided. If you have symptoms of pleural tumors or have been diagnosed with pleural lung cancer, it is worth seeking the opinion of a mesothelioma specialist. This is especially important if you suspect you have been exposed to asbestos in the past. If you are diagnosed with mesothelioma, consider letting an expert asbestos lawyer help you make a case for compensation for medical bills.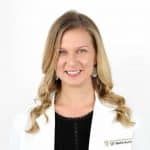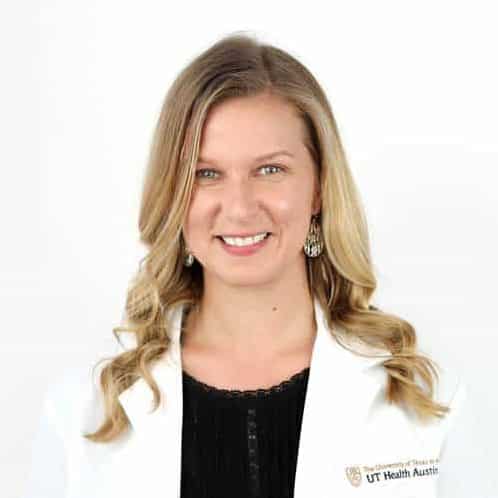 Anne Courtney has a Doctor of Nursing Practice degree and is an Advanced Oncology Certified Nurse Practitioner. She has years of oncology experience working with patients with malignant mesothelioma, as well as other types of cancer. Dr. Courtney currently works at University of Texas LIVESTRONG Cancer Institutes.