Tennessee Mesothelioma Lawyer
This article has been fact checked by an experienced mesothelioma attorney. Sources of information are listed at the bottom of the article.
We make every attempt to keep our information accurate and up-to-date.
Please Contact Us with any questions or comments.
Tennessee mesothelioma lawyers help asbestos and mesothelioma victims fight for justice and recover damages. Between 1999 and 2017, nearly 5,000 Tennessee residents died from asbestos-related diseases.[1] Industrial workplaces and older buildings are responsible for the state's high rate of asbestos exposure.
Get Financial Help Now
Get Help from the Top Mesothelioma Law Firms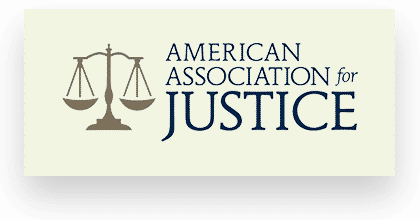 Free Consultation
Brochures from Top Law Firms
Testimonials
Asbestos in Tennessee
Tennessee has no natural asbestos or history of mining it. Still, it has a long and rich history of industrial plants, especially energy and power generating plants. This kind of workplace has caused so much asbestos illness and exposure in the state.
Asbestos is a harmful mineral but also a useful one for a lot of applications. It can insulate against heat and protect against fire. So many industrial settings have used it in their buildings, equipment, machinery, and in some cases, their products.
Another source of asbestos exposure in the state has been through older buildings. Before it became evident in the last century that asbestos was causing serious illnesses, it was heavily used to construct buildings.
Older homes, schools, public buildings, and military facilities often contain old asbestos. Time and damage can cause it to become exposed and fibers to get into the air where people may inhale it.
Natural Disasters and Asbestos Exposure
Tennessee often experiences tornadoes and floods that cause a considerable amount of structural damage. Since many older buildings contain asbestos, these events can damage old materials and spread harmful asbestos into the water, ground, and when it all dries out, into the air.
A major disaster, like the Nashville flood of 2010, can put people at significant risk. When the event occurred, residents were warned to take care when cleaning up their yards and homes. Officials also urged them to call licensed asbestos abatement professionals to help if their homes were built before the mid-1980s.
The Tennessee Valley Authority
The Tennessee Valley Authority, or TVA, was started in the 1930s to open up economic development throughout the region. The TVA is federally-owned and is involved in electricity generation and power plants, making fertilizers, and providing control for floods.
The industrial facilities in which people worked for the TVA caused many instances of asbestos exposure and illness for many decades.
Since the 1970s, when the government enacted regulations on asbestos use, the TVA has cleaned up many of its sites and removed asbestos, but it takes time.
For instance, one plant, the John Sevier Fossil Plant, was closed in 2012, but it wasn't until 2016 that a cleanup process began. Asbestos and many other hazardous substances have been removed.[2]
Other Sites in Tennessee with Asbestos
Tennessee has had a lot of different industries helping the economy thrive. These include power plants, TVA manufacturing facilities, paper mills, and many others, including older buildings and public buildings.
Many of these used asbestos in their facilities and caused exposure and illness:
Virginia Iron, Coal, and Coke Company, Bristol
Allied Chemical Plant, Chattanooga
Calhoun Paper Mill, Calhoun
Mead Paper Company, Kingsport
Crump Lime and Cement, Memphis
Atomic Energy Commission Plant, Oak Ridge
Lookout Boiler Company, Chattanooga
Tennessee Valley Authority, Gallatin
Union Carbide, Oak Ridge
Arnold Air Force Station, Tullahoma
Vanderbilt University, Nashville
United States Naval Air Station, Millington
Knoxville Power Plant, Knoxville
Tennessee Asbestos Laws
In Tennessee, the Department of Environment and Conservation is responsible for managing and administering federal and state laws regarding asbestos and keeping residents as safe as possible from the harms of asbestos.
Training through the state is required to certify contractors to work with asbestos; although, homeowners are not restricted from working on asbestos in their own homes.
Contractors must notify the state ten days in advance when the area of asbestos is in more than 160 square feet of a building or 260 linear feet of pipes in projects for abatement. The contractor and owner of the property must also keep a record of the asbestos materials removed and taken away for disposal.
Cancer and Mesothelioma Care in Tennessee
Tennessee is home to two comprehensive cancer centers as designated by the National Cancer Institute. These facilities are considered to be the best for cancer care and are great options for seeking treatment for mesothelioma or lung cancer after asbestos exposure.
These facilities have cutting-edge treatments, experienced physicians and specialists, and groundbreaking cancer research: St. Jude Children's Research Hospital in Memphis and Vanderbilt-Ingram Cancer Center in Nashville.[3]
Statute of Limitations on Asbestos Lawsuits
If you were exposed to asbestos in Tennessee and you hope to file a lawsuit in the state to seek damages for your resulting illness or justice for a lost loved one, you need to move fast. The state has set a statute of limitations of just one year on asbestos lawsuits.
You have one year after the time of diagnosis to file a lawsuit against those you believe to be negligent. You have one year from the time of death of a family member from an asbestos illness to start a wrongful death case.
Find and Work with a Tennessee Mesothelioma Lawyer
With such a short time limit on filing lawsuits, and since the legal system is complicated and difficult to navigate, you should enlist the help of a Tennessee mesothelioma lawyer. An expert asbestos attorney will help you start the lawsuit, complete all the necessary paperwork, and advocate on your behalf.
Your lawyer is an important part of your mesothelioma team, so choose your legal counsel thoughtfully and consider working with someone who has a proven track record of helping other Tennessee asbestos victims.
Get Your FREE Mesothelioma Packet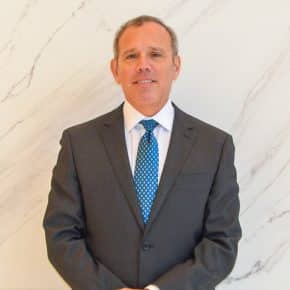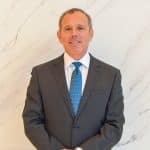 Rod De Llano was born and raised in Laredo, Texas. He graduated from Princeton University with a B.A. in Economics, and earned a law degree from the University of Texas. After working for an international law firm for several years, Rod formed a law firm dedicated to representing persons injured by exposure to asbestos products. For over 20 years, Rod has fought for persons diagnosed with asbestos-related diseases such as mesothelioma, lung cancer, and asbestosis. His clients have recovered over $1 billion over the years.