Talcum Baby Powder, Asbestos, and Mesothelioma
This page has been fact-checked by a Doctor of nursing practice specializing in Oncology and has experience working with mesothelioma patients.
Sources of information are listed at the bottom of the article. We make every attempt to keep our information accurate and up-to-date.
Please Contact Us with any questions or comments.
Get Financial Help Now
Get Help from the Top Mesothelioma Law Firms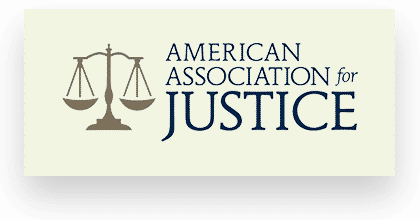 Free Consultation
Brochures from Top Law Firms
Testimonials
Talcum baby powder, asbestos, and mesothelioma have a connection. Studies show talc products sometimes contain contaminating asbestos and that they might cause mesothelioma. While workplace exposure to asbestos is the leading cause of mesothelioma, regular, long-term talcum powder use may also increase the risk of this and other cancers.
Does Baby Powder Contain Asbestos?
Talcum powder can only cause mesothelioma if the mineral and the products made from it contain asbestos.
The U.S. Food and Drug Administration (FDA) began testing and finding asbestos in talcum powder products in the early 1970s.
In 1973, the FDA suggested regulations that would require all talcum powders to be free of asbestos. Unfortunately, in 1976, it bowed to pressure from the Cosmetic, Toiletry and Fragrance Association (CTFA) and backed down from the regulations.[1]
The FDA let the industry voluntarily test and report on asbestos contamination.
Since 1976, the FDA and the cosmetic industry have insisted that talcum powder products are asbestos-free. Evidence from studies and reports shows talc products do sometimes contain asbestos:
Researchers investigated samples of a particular brand of baby powder to look for any traces of asbestos. The talcum baby powder did contain asbestos and the fact that the powder could be easily inhaled led the researchers to conclude that it could and likely did cause mesothelioma in some people.[2]
The U.S. Food and Drug Administration (FDA) has also investigated asbestos contamination in talc. The agency tested several talc-containing cosmetic products as well as cosmetic-grade talc between 2009 and 2010 to find out if any were contaminated with asbestos. The study did not find any asbestos, but the FDA admits that the investigation was limited.[3]
Some critics say that the current standard methods used to test talc and products for asbestos contamination are simply not sensitive enough. An executive in a company that supplies talc admitted that the tests are outdated. The executive stated in a letter to the FDA that standard methods of detection were not good enough to ensure asbestos-free talc.
How Did Asbestos Get Into Baby Powder?
Talc is a natural mineral, and so is asbestos. When mined, talc might include some contaminating natural asbestos. In some mines, it is impossible to keep the two separate, but not every talc deposit is contaminated.
Does Baby Powder Still Contain Asbestos?
In spite of the FDA's and CTFA's claims that talcum powder has not contained asbestos since the 1970s, studies have not found this to be consistently true.
Furthermore, a Reuters report from 2018 found that Johnson & Johnson has found asbestos in some of its products over the years and never reported it to the FDA.[4]
For consumers, it isn't currently possible to know if talcum powder or baby powder contains any contaminating asbestos.
Talcum Powder Already Linked to Ovarian Cancer
Talcum powder is used mostly by women, and ovarian cancer is a potential risk studied.[5]
Application of baby powder to the genital area or use with sanitary napkins or tampons may be connected to ovarian cancer.
Over time, talc can make its way up to the ovaries, where it may cause damage.
Several studies have also investigated this to determine if baby powder can cause ovarian cancer.
Some of these have found that women who used talcum powder had an increased risk of ovarian cancer.
The evidence is compelling enough that some women have won settlements in lawsuits over talcum baby powder and cancer.
The evidence remains mixed, with a recent large study finding no statistically significant link between baby powder use and cancer.[6]
Can Baby Powder Cause Mesothelioma?
The questions surrounding talcum baby powder and cancer have extended to mesothelioma. It has long remained a mystery how some women have developed mesothelioma. It's much more common in men because asbestos exposure in construction, naval, shipyard, mining, and factory jobs is the leading cause.
With no known exposure to asbestos, talcum powder could be one key to the mystery of how some women have been diagnosed with mesothelioma.
The International Agency for Research on Cancer (IARC) classifies talc known to contain asbestos as carcinogenic to humans. Regarding the use of talc-based body powder, they classify it as "possibly carcinogenic" to humans.
Asbestos causes mesothelioma through the damage caused by inhaling the fibers. Because talcum powder is so light, it is common to breathe in the particles while using it. Any asbestos contaminating such a product would also be inhaled.
Who Is at Risk of Asbestos Exposure Through Talcum Powder?
The current cases that associate talcum powder use with cancer involve people who used the products for years. Many people also use talc on babies and children, putting them at risk of exposure. Some workplaces use talc, including hair salons, barber shops, paint manufacturing facilities, and ceramics companies.
Commercial Products That Contain Talc
Baby powder isn't the only product you can buy that might be made with talc. Cosmetic talc is found in a variety of products, including foundations, face powders, and eye shadows.
Industrial Talc Use
Talc is also used in industrial settings. Added to coatings, it creates a matte texture and helps paint adhere to surfaces. Talc also reduces friction in paper manufacturing. You can often find talc in clay, ceramics, glazes, sinks and toilets, anti-caking agents, paper, chalk, crayons, and joint compounds.
Should I Stop Using Talcum Powder?
If you are concerned about asbestos in talcum powder products, talk to your doctor about the risks. There is evidence that baby powders have exposed people to asbestos, so you might want to find an alternative.
For example, you can find similar hygiene products made with corn starch, baking soda, tapioca starch, and other alternatives. Read labels to find a product without talc.
Lawsuits Against Talcum Powder Manufacturers
The evidence on asbestos in talc and how talcum powder products could contribute to mesothelioma continues to develop. Still, in the meantime, both men and women affected by talcum powder and asbestos have taken action and are winning their cases:
Colgate-Palmolive. In 2015, a woman from California successfully sued Colgate-Palmolive over its Cashmere Bouquet. The woman said she had used the talcum powder for fifteen years and was ultimately diagnosed with mesothelioma. The company disagreed with the jury, which awarded the woman $13 million.
Whittaker, Clark, & Daniels. In 2016, a man from California also won a talcum powder lawsuit and $18 million. The suit was filed against a company that supplied talc, Whittaker, Clark & Daniels. The defendant said the company's talc was used in his father's barber shop, where he spent a lot of time. Decades later, the defendant was diagnosed with mesothelioma. The talc in question came from mines in North Carolina and Alabama, known to contain asbestos.
Old Spice. In 2021, a jury awarded a California man $4.8 million for the mesothelioma he developed after using Old Spice talcum powder daily for 22 years. The man is a veteran and was diagnosed with mesothelioma in 2017.[7]
The research and the debates over the connection between talc and mesothelioma will likely continue. Still, until testing methods are improved, and products can be guaranteed asbestos-free, many more people may risk exposure and illness.
What Should I Do if I Used Talcum Powder for Years?
There is no safe level of exposure to asbestos. However, the longer the duration and greater the amount of exposure, the bigger the risk of developing cancer.
If you used talcum or baby powder products for years, talk to your doctor about the risks. Ask about cancer and health screenings. Early detection of cancer is essential for better outcomes. If your doctor does not take your concerns seriously, seek a second opinion.
For consumers who develop mesothelioma or ovarian cancer after prolonged talcum powder use, a lawyer can help. You might be eligible for a lawsuit that could result in a settlement or verdict to help pay for your medical costs.
For those who do become sick because of talcum powder, lawsuits are always an option and one that can provide much-needed compensation as well as justice.
Get Your FREE Mesothelioma Packet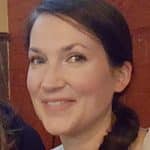 Mary Ellen Ellis has been the head writer for Mesothelioma.net since 2016. With hundreds of mesothelioma and asbestos articles to her credit, she is one of the most experienced writers on these topics. Her degrees and background in science and education help her explain complicated medical topics for a wider audience. Mary Ellen takes pride in providing her readers with the critical information they need following a diagnosis of an asbestos-related illness.
Get Your FREE Mesothelioma Packet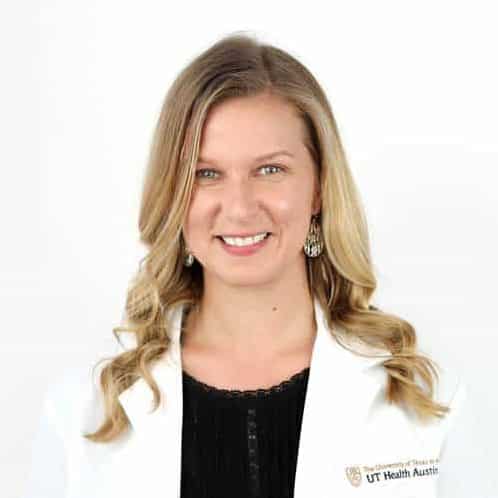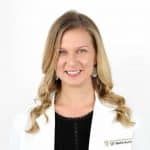 Anne Courtney has a Doctor of Nursing Practice degree and is an Advanced Oncology Certified Nurse Practitioner. She has years of oncology experience working with patients with malignant mesothelioma, as well as other types of cancer. Dr. Courtney currently works at University of Texas LIVESTRONG Cancer Institutes.