Lymphohistiocytoid Mesothelioma
This page has been fact checked by a PhD who specializes in cancer research. Sources of information are listed at the bottom of the article.
We make every attempt to keep our information accurate and up-to-date.
Please Contact Us with any questions or comments.
Lymphohistiocytoid mesothelioma is one of the rarest subtypes of sarcomatoid mesothelioma.[1] All sarcomatoid mesothelioma types are aggressive and difficult to treat, with a poor prognosis. Also challenging to identify, even specialists may misdiagnose this type of mesothelioma as lymphoma.
What Is Lymphohistiocytoid Mesothelioma?
The mix of cells in the tumor makes lymphohistiocytoid a unique subtype. These tumors include histiocyte-like cells and an infiltration of lymphocytes.[1]
A histiocyte is an immune cell that remains stationary rather than moving through the bloodstream. A lymphocyte is also an immune cell.
Lymphocytes are small white blood cells that are part of the lymphatic system, the network of vessels carrying lymph from lymph nodes to fight infections.
Lymphohistiocytoid and Sarcomatoid Mesothelioma
Lymphohistiocytoid mesothelioma is a subtype of sarcomatoid mesothelioma. Sarcomatoid refers to the specific tumor cells, which consist of mesenchyme tissue.
This tissue makes up the lymphatic system, the circulatory system, and connective tissues like bone and cartilage. Only about 10 to 20% of mesothelioma cases are sarcomatoid. The majority are epithelial cells.
Sarcomatoid cells are distinguished from epithelial cells in mesothelioma tumors by their appearance and activity. Sarcomatoid cells look like spindles with elongated and large nuclei, sometimes even multiple nuclei.
Sarcomatoid tumors are also distinguished from epithelial tumors by their rapid growth and metastasis. All sarcomatoid mesotheliomas are deadlier and more challenging to treat than epithelial mesothelioma.
Can Lymphohistiocytoid Mesothelioma Be Epithelial?
Most cases of mesothelioma are epithelial, meaning most cells in the tumors are epithelial rather than sarcomatoid. Lymphohistiocytoid mesothelioma is so rare that it is difficult to give it a firm classification.
Traditionally, it is classified as sarcomatoid, but some studies indicate it might be more similar to epithelial cancers. This is what researchers concluded after reviewing 22 cases. They concluded that the lymphohistiocytoid type behaves more like epithelial mesothelioma.[2]
Diagnosis and Misdiagnosis
Very few cases of lymphohistiocytoid mesothelioma have ever been reported. However, those few cases have been studied and described in scientific journals. This improves future diagnoses, but misdiagnosis is still probable for many people with this rare cancer.
Any mesothelioma diagnosis begins with a physical exam and imaging scans of the chest cavity and lungs.
In the case of peritoneal mesothelioma, technicians will take imaging scans of the abdomen.
Imaging scans can pinpoint abnormal tissue that may be the result of tumors.
Afterward, a doctor will probably perform a biopsy. For a biopsy, a tiny sample of tissue or fluid is removed from a tumor.
A pathologist then examines this sample to confirm cancer and determine the type and subtype.
The diagnosis is based on the appearance of the tumor cells; however, this is not the best way to determine the type of cancer. Mesothelioma is particularly difficult to diagnose in this manner because its cells often look like many other cancer cells, including lung cancer.
For lymphohistiocytoid mesothelioma, cells most often resemble those seen in lymphoma, the cancer of the lymphocytes of the lymphatic and immune systems. Lymphoma is a common misdiagnosis for lymphohistiocytoid mesothelioma.
In the few reported cases of lymphohistiocytoid mesothelioma, most patients first received a diagnosis of lymphoma.[1] Other misdiagnoses of lymphohistiocytoid mesothelioma include:
Ganglioneuroma
Inflammatory pseudotumor
Thymoma
Lymphoepithelial carcinoma
Immunohistochemical Diagnosis
Because of the mix of cells involved in lymphohistiocytoid mesothelioma, accurate diagnosis with standard techniques is challenging; however, research shows that immunohistochemistry staining and immune system markers can distinguish this type of cancer. Immunohistochemistry uses antibodies to target and identify antigens specific to certain cells:[3][4]
Researchers found certain markers characteristic of this type of mesothelioma, particularly cytokeratin. One study found the presence of this marker in immunohistochemical stains could rule out other cancers like lymphoma.
Other markers that can help in diagnosis are calretinin and vimentin.
Recent studies suggest that BAP1 is a key marker for differentiating lymphohistiocytoid mesothelioma from other diseases, specifically reactive mesothelial cell proliferation.
The review of 22 cases of lymphohistiocytoid mesothelioma showed that the tumors consistently test positive for the markers calretinin and AE1/AE3. Half of the samples tested positive for CK5/6 and EMA.[2]
Treating Lymphohistiocytoid Mesothelioma
All types of mesothelioma are difficult to treat, and most cannot be cured. Sarcomatoid types of mesothelioma, which include lymphohistiocytoid mesothelioma, are considered even more difficult to treat than epithelial types.
This is because sarcomatoid cancer cells adhere weakly to each other, allowing them to spread earlier and more quickly.
Most sarcomatoid mesotheliomas cannot be treated by surgery. This limits options to chemotherapy and radiation therapy, which can shrink tumors but are unlikely to eliminate them.
The treatment of lymphohistiocytoid mesothelioma using these methods most often lengthens a patient's life and relieves symptoms like pain and difficulty breathing.
What Is the Prognosis?
The prognosis for lymphohistiocytoid mesothelioma is rarely favorable. Most people receive a diagnosis only after the disease has progressed and it has become difficult to treat. Because lymphohistiocytoid mesothelioma is easy to misdiagnose, proper diagnosis for this rare mesothelioma generally comes too late.
In one case study, three patients only lived four, five, and eight months after diagnosis. It is important that anyone with asbestos exposure go through screening early and often.
Get Your FREE Mesothelioma Packet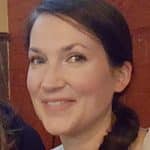 Mary Ellen Ellis has been the head writer for Mesothelioma.net since 2016. With hundreds of mesothelioma and asbestos articles to her credit, she is one of the most experienced writers on these topics. Her degrees and background in science and education help her explain complicated medical topics for a wider audience. Mary Ellen takes pride in providing her readers with the critical information they need following a diagnosis of an asbestos-related illness.
Get Your FREE Mesothelioma Packet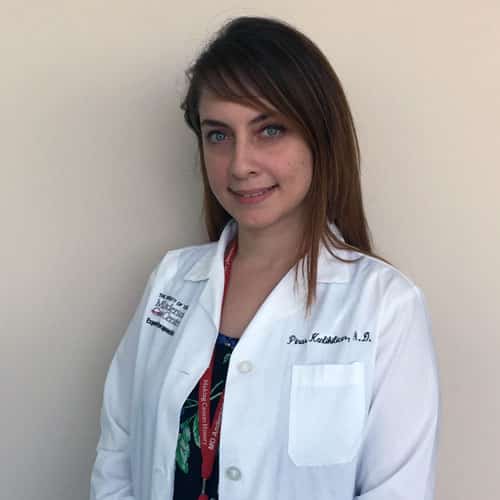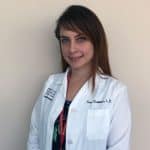 Dr. Pinar Kanlikilicer has a PhD in Biomedical Engineering. She completed her 5-years of postdoctoral training in the Department of Experimental Therapeutics at MD Anderson Cancer Center. She is currently working in the field of cancer as a research scientist.