Mesothelioma Awareness Day
Mesothelioma Awareness Day takes place on September 26 every year. It is a nationally-designated awareness day for the rare cancer caused by asbestos and known as mesothelioma. Affecting thousands of people every year, mesothelioma is much less well-known than other types of cancer, but it is mostly preventable. With greater awareness, more people can avoid the asbestos exposure that leads to developing the disease.
Awareness also brings in funding for important research that aims to eradicate mesothelioma or to transition from a deadly cancer to a manageable chronic illness. There are many ways to get involved and to participate in Mesothelioma Awareness Day, for those with the disease or those who are interested in supporting patients.
FREE Mesothelioma Packet includes: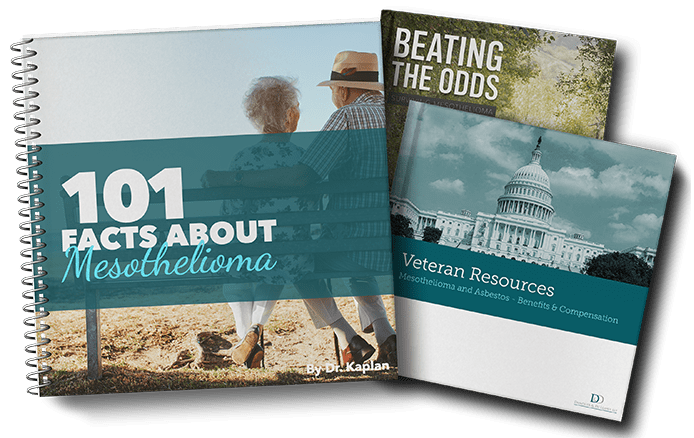 New Treatment Options
Veteran's Benefits & Claims
$30 Billion Asbestos Trust Fund Information
What is Mesothelioma Awareness Day?
Mesothelioma Awareness Day was created in 2004 by the Mesothelioma Applied Research Foundation (Meso Foundation) to bring more attention, and ultimately research funding, to this terrible disease. The Meso Foundation is a nonprofit organization that supports those with mesothelioma, conducts research, educates the public, and advocates for victims of asbestos exposure.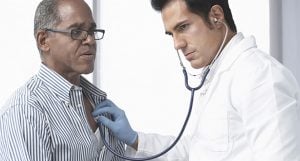 The ultimate goal is to cure mesothelioma and to eradicate it as a terminal illness. The official color of Mesothelioma Awareness Day is blue and there are events, fliers with information, and sharable infographics that can be used to spread awareness on this important day. There are many local events around the country that people can participate in to support the cause. These include fundraisers, walks, golf tournaments, Oktoberfest celebrations and many other events and gatherings.
The Importance of Awareness Day
The importance of Mesothelioma Awareness Day cannot be overstated. For individuals struggling with this disease it is a great boost to see people coming out to support them. More broadly, the day is crucial for bringing greater awareness to this rare type of cancer.
There are only about 3,000 people diagnosed every year, but most of these are people who were victims of asbestos exposure. They were exposed mostly through work and without being warned of the risks. The vast majority of cases of mesothelioma are preventable, and yet people are still being exposed to asbestos and are still getting sick.
Although rare, this is a deadly and devastating illness that needs more research funding to get to the bottom of how it develops, how to better diagnose it, and how to treat, manage, and even cure the disease. Because it is rare it often gets less attention and less funding than other types of cancer.
Mesothelioma Awareness Day Achievements
Mesothelioma Awareness Day has been around since 2004 and the Meso Foundation has gotten important results from these days and the events that occur on them. Some of the accomplishments have been big ones, others are smaller, but all of them are important. For example, the event led to a proclamation made in the U.S. Senate and House of Representatives, declaring September 26th every year an official and federally-recognized awareness day called National Mesothelioma Awareness Day. This was an important step in boosting overall awareness of the disease.
More importantly, and what awareness like this leads to, is additional funding for mesothelioma research. Millions of dollars have been raised at awareness day events throughout the country over the last several years. The money goes almost entirely into the Meso Foundation's projects researching the disease and helping patients get treatment. On the local level, each awareness day brings more proclamations from city and state governments helping to educate more people about mesothelioma.
How You Can Show Support on Mesothelioma Awareness Day
Whether you or a loved one is struggling with this disease, it is important to show support for the community that has been diagnosed with mesothelioma. Supporting victims of asbestos exposure helps them feel less alone, but it also helps bring awareness to the issue of asbestos and mesothelioma. By showing signs of support on awareness day, you can educate and inspire others. Here are a few things you can do:
Donate money to a mesothelioma research initiative or charity that helps those who are ill. Share on social media and encourage friends and family to learn more about the disease and to make their own donations to the cause.
Wear blue on Mesothelioma Awareness Day and start conversations with people you encounter throughout the day to bring more awareness to the issue.
Attend an official event in your area, and help to spread awareness of the day and event by contacting local media.
If there are no events near you, organize and lead your own event. It could be a fundraising fun run, or just a picnic in the park to bring awareness to the community.
Write to your legislators, at the federal and state level, to encourage greater restrictions or an outright ban on asbestos use. You can also host a letter writing campaign to get more people involved in petitioning their representatives.
Share facts and information about asbestos and mesothelioma online and through your social media accounts.
If you have mesothelioma, share your story with others.
Go to Rockefeller Plaza in New York to join other advocates for mesothelioma and asbestos victims. The free event includes bringing awareness through the audience of the Today Show as well as mesothelioma awareness t-shirts.
Quick Facts to Share on Mesothelioma Awareness Day
So many people know little to nothing about mesothelioma, what it is, how it is related to asbestos, and the struggles people with the disease face. One of the most important things that an individual can do on awareness day, and on any day, is educate others about asbestos and mesothelioma. Here are some quick facts to get you started:
Over 3,000 people are diagnosed with mesothelioma in the U.S. every year.
The average age at time of diagnosis is 69.
The rate of mesothelioma in women is lower than in men.
Most patients only develop symptoms of mesothelioma 20 or more years after being exposed to asbestos.
Only about half of patients will live more than a year and a half after being diagnosed with mesothelioma.
Seventy-five percent of mesothelioma diagnoses are in the chest cavity, called pleural mesothelioma.
Asbestos exposure is the leading cause of occupational cancer.
Navy veterans have some of the highest risk levels for developing mesothelioma because of the use of asbestos on ships.
Asbestos is not banned in the U.S.
Mesothelioma Awareness Day is a great opportunity to spread the message about asbestos and mesothelioma. It is a chance to educate people who don't know anything about this cancer and to help prevent more people from being exposed to asbestos. Get involved in any way you can to help spread awareness and raise critical funds for research and patient assistance.
Page Edited by Dave Foster
Page Medically Reviewed and Edited by
Luis Argote-Greene, MD

For over 20 years we've provided the best FREE resources to mesothelioma patients and loved ones. Our resources include information on the leading treatment options and best doctors in your area; lessons learned from survivors; claims and benefits specifically for Veterans; and how to access your share of billions of dollars in trust fund money.
FREE Mesothelioma Packet includes: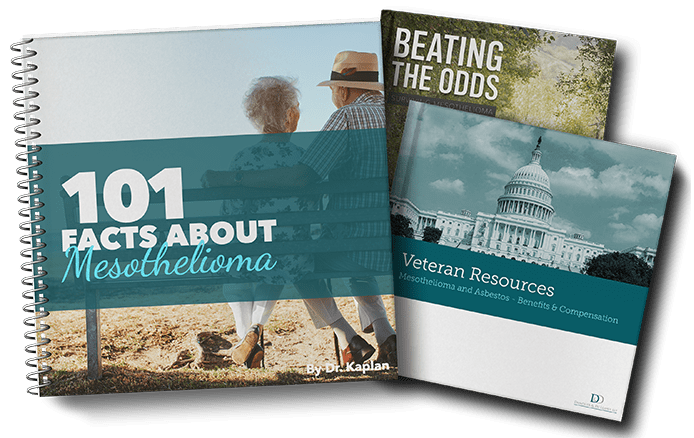 New Treatment Options
Veteran's Benefits & Claims
$30 Billion Asbestos Trust Fund Information