Mesothelioma Diagnosis with Unknown Asbestos Exposure
This page has been fact-checked by a Doctor of nursing practice specializing in Oncology and has experience working with mesothelioma patients.
Sources of information are listed at the bottom of the article. We make every attempt to keep our information accurate and up-to-date.
Please Contact Us with any questions or comments.
A mesothelioma diagnosis with unknown asbestos exposure is not as common as cases associated with workplace exposure, but it does occur. The asbestos exposure may have been secondary, from the environment, from an older home, or even from the use of personal products.[1] If you don't know where you experienced asbestos exposure, let a mesothelioma lawyer investigate.
Asbestos in the Workplace
Most cases of mesothelioma can be traced back to workplace asbestos exposure. Asbestos is a serious workplace hazard, causing exposure and illness in thousands of workers over the years. Regulations in place today reduce the risks of exposure, but asbestos is still in many places. Some of the types of workers at risk include:[2]
Construction, repair, renovation, demolition, and maintenance workers
Auto mechanics
Shipyard workers
Navy personnel
Boilermakers
Ironworkers
Pipefitters
Steamfitters
Refinery workers
Welders
Asbestos in Older Buildings
People who did not work directly with or knowingly around asbestos still may have been exposed on the job. Buildings constructed before the 1970s often contained asbestos, especially in the insulation. Over time, if the insulation is not maintained, it can crumble and decay, releasing fibers that anyone in the workplace may inhale. Older government buildings, schools, and offices can put workers at risk of exposure.
Exposure to Asbestos in the Home
Older homes also have asbestos in insulation and other materials. As with workplaces, if those materials are disturbed in any way, exposure can become a risk. Repair, maintenance work, and renovations are especially risky for asbestos exposure. Anyone in the home, even children, can be exposed to fibers from older materials.
Secondary Asbestos Exposure
Another possible route of exposure is secondary.[2] Someone who worked in a job with asbestos before the risks were known could have carried fibers home on their clothing.
This is often how women were exposed. They shook the fibers from their husbands' work clothes to wash them, week after week for years.
Environmental Exposure
Asbestos is a natural mineral that has been mined for millennia. Even though many mines have shut down, areas with natural deposits can cause exposure. People may also be exposed in their homes and communities when nearby facilities process or contaminate the area with asbestos.
The most famous example of this occurred in Libby, Montana. A W.R. Grace vermiculite mine operated here for many years. The vermiculite contained asbestos, and the fibers caused illness in many workers. Residents of the nearby town also experienced exposure, and the population now has elevated rates of asbestos-related illnesses.[3]
Talcum Powder and Mesothelioma in Women
More men than women get a diagnosis of mesothelioma. When women do receive the diagnosis, they may be confused as to the cause. For many men, the apparent cause is workplace exposure. Unless they worked in industries that used asbestos, women often can't imagine where they encountered asbestos.
Recent trials and reports indicate one potential source of exposure that has impacted women more than men:
Talcum powder is a product made with talc, a natural mineral that is often found in the ground along with asbestos.
When companies like Johnson & Johnson use talc, they are supposed to ensure the final product is asbestos-free.
An investigative report found that the company knew about contaminating asbestos in its Baby Powder for years without warning anyone.[4]
Many women used these products for decades only to develop ovarian cancer or mesothelioma later.
Studies have confirmed that this contamination can be a contributing factor or cause of mesothelioma in women.[5]
Some of these women have been able to prove the exposure in court and win justice and compensation.[6]
Let an Asbestos Lawyer Help You Find the Cause of Exposure
When the root cause of mesothelioma isn't straightforward or obvious, it doesn't mean the mystery cannot be solved. Asbestos and mesothelioma lawyers are experts in finding the truth behind mesothelioma diagnoses.
They can use their experience and extensive resources to help you track down the source of exposure. A lawyer can then help you determine what course of legal action to take next. This may mean starting a lawsuit or seeking compensation through an asbestos trust.
The most important thing you can do with a diagnosis of mesothelioma is to get expert advice. Start with your medical team and start treatment immediately. Then, turn to an experienced lawyer to help you prove how you were exposed to asbestos and determine liability.
Get Your FREE Mesothelioma Packet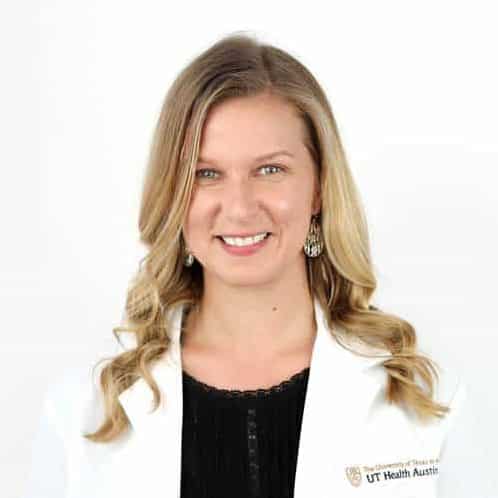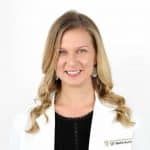 Anne Courtney has a Doctor of Nursing Practice degree and is an Advanced Oncology Certified Nurse Practitioner. She has years of oncology experience working with patients with malignant mesothelioma, as well as other types of cancer. Dr. Courtney currently works at University of Texas LIVESTRONG Cancer Institutes.