Delaware Mesothelioma Lawyer
This article has been fact checked by an experienced mesothelioma attorney. Sources of information are listed at the bottom of the article.
We make every attempt to keep our information accurate and up-to-date.
Please Contact Us with any questions or comments.
Thousands of people in the small state of Delaware have died from asbestos-related diseases because of exposure in workplaces.[1] Delaware mesothelioma lawyers help workers get the justice and compensation they need to pay for medical bills and other expenses.
Get Financial Help Now
Get Help from the Top Mesothelioma Law Firms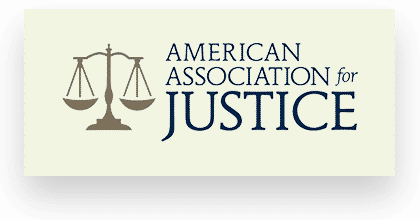 Free Consultation
Brochures from Top Law Firms
Testimonials
Industrial Asbestos Exposure in Delaware
Delaware has a long history of industrial workplaces putting people at risk. Current regulations make working in industrial plants and other workplaces safer; however, asbestos still poses a threat, and past workers still suffer from the results of being exposed to asbestos.
Chemical manufacturing has long been an important industry in Delaware.[2] Large, well-known companies like Dow and DuPont, as well as smaller chemical manufacturers like Atlas Chemical Industries, General Chemical Corporation, Allied Chemical, Helix Associates, and others, have had or currently still have facilities in the state. All have a history of using asbestos.
Plant operators and machinists, especially those who worked in the boiler rooms of chemical plants, were at increased risk of asbestos exposure.
Another important source of asbestos exposure in Delaware was at a small vermiculite processing plant. Vermiculite is a natural mineral that is mined and processed for many uses, and it often comes out of the ground contaminated with asbestos. One of the most contaminated vermiculite mines was the W.R. Grace mine in Libby, Montana.[3]
Workers at that mine and thousands of nearby residents were exposed to the contaminating asbestos for decades. The disaster of the Libby mine spread around the country because W.R. Grace supplied processing plants with vermiculite in several states, including Delaware. A small plant in Wilmington may have processed Libby vermiculite from the 1940s through the 1990s.[3]
Naturally Occurring Asbestos in Delaware
Most dangerous asbestos exposure occurs through workplaces such as industrial plants, but naturally occurring asbestos can also pose a risk. Delaware has one deposit of asbestos, which is located in New Castle County. It is a geographic area known as the Mount Cuba serpentine body, and it covers a couple of square miles.[4]
The asbestos at this site is part of natural deposits of other minerals like talc. While the asbestos at the site has never been mined, it still poses a danger to residents.
Development projects, like building new roads, can disturb the asbestos and send the fibers airborne, where anyone in the area can inhale them.
Known Sites of Asbestos Exposure
In addition to chemical plants and naturally occurring deposits, many other facilities in Delaware are known to have contained asbestos.
Although the state is small, it has several industrial workplaces that put people at risk of mesothelioma and other illnesses:
Abex Corporation, New Castle
American Brake Shoe Company, New Castle
Dover Air Force Base, Dover
Dravo Shipyard, Wilmington
Texaco Refining Company, Delaware City
Owens-Corning Fiberglas Corporation, Newark
Scott Paper Company, Dover
Georgia Pacific, Wilmington
Phoenix Steel Corporation, Claymont
Westinghouse Electric Company, Claymont
Wilmington Iron Works, Wilmington
Delaware Asbestos Laws
Delaware asbestos laws focus on safe removal and abatement. The laws also make sure public buildings and schools are safe; furthermore, any demolition or renovation work on buildings must take asbestos into consideration. Arkansas requires asbestos licensing through the state. Licensing should ensure that the removal and disposal of asbestos follows strict rules and guidelines.[5]
Asbestos workers must also keep careful records of all work-related asbestos projects. Workers must submit it to the state if requested. The state follows all federal laws regarding air quality and workplace safety. Federal laws are set by the Environmental Protection Agency and Occupational Safety and Health Administration.[5]
Asbestos and Mesothelioma Lawsuits in Delaware
Many people in the state have worked with Delaware mesothelioma lawyers to sue manufacturers of asbestos products. In one notable case, a jury awarded a group of insulation workers $2.5 million in 1990.
The workers became sick from asbestos exposure while working at the Texaco refinery in Delaware City. They spent years removing and installing asbestos insulation as contract workers.[6] The judge reduced the jury award, but the victims still received significant financial compensation.
In 2010, a DuPont representative admitted in a court deposition that the company knew the health dangers of asbestos as early as the 1930s. Thousands of DuPont employees were exposed over decades on the job and put at risk of serious health problems because the company withheld this important information.[7]
Statute of Limitations on Asbestos and Mesothelioma Lawsuits
In Delaware, the statute of limitations on asbestos lawsuits is two years from the time of diagnosis. Asbestos wrongful death cases are also limited to two years after the time of death.[8] These limits mean that people who are victims of asbestos exposure need to work quickly to gather information and file a lawsuit for compensation.
Working with a Delaware Mesothelioma Lawyer
The best way to ensure that you do not miss out on your opportunity to get compensation is to work with a Delaware mesothelioma lawyer. Seek out an experienced and expert lawyer or law firm as soon as possible after a death or diagnosis. Let this legal professional help you gather all the necessary evidence, make a strong case, advocate for you, and either reach a settlement or win a jury-awarded verdict.
Get Your FREE Mesothelioma Packet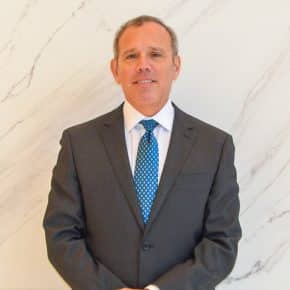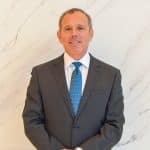 Rod De Llano was born and raised in Laredo, Texas. He graduated from Princeton University with a B.A. in Economics, and earned a law degree from the University of Texas. After working for an international law firm for several years, Rod formed a law firm dedicated to representing persons injured by exposure to asbestos products. For over 20 years, Rod has fought for persons diagnosed with asbestos-related diseases such as mesothelioma, lung cancer, and asbestosis. His clients have recovered over $1 billion over the years.