North Carolina Mesothelioma Lawyer
This article has been fact checked by an experienced mesothelioma attorney. Sources of information are listed at the bottom of the article.
We make every attempt to keep our information accurate and up-to-date.
Please Contact Us with any questions or comments.
North Carolina has seen thousands of asbestos-related deaths, most attributed to workplace exposure. North Carolina mesothelioma lawyers help these victims seek justice from employers and asbestos manufacturers.
Get Financial Help Now
Get Help from the Top Mesothelioma Law Firms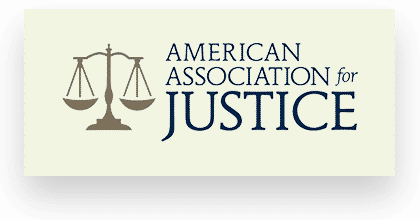 Free Consultation
Brochures from Top Law Firms
Testimonials
Do I need a North Carolina Mesothelioma Lawyer?
If you lived or worked in North Carolina and now have mesothelioma, you probably need an asbestos attorney. Talk to a North Carolina mesothelioma lawyer or law firm if:
You live in North Carolina and recently received a diagnosis of mesothelioma or asbestosis
You worked with or around asbestos in North Carolina
A loved one has mesothelioma or asbestosis
You have questions about your diagnosis or are unsure about if or how you were exposed to asbestos in the past
Your expenses from mesothelioma are high and growing
Mesothelioma is almost always caused by negligent asbestos exposure. This means you have legal rights and can hold companies accountable and demand compensation.
North Carolina mesothelioma lawyers work throughout the state and help clients in Charlotte, Raleigh, Greensboro, Durham, Winston-Salem, Wilmington, Asheville, Burlington, Fayetteville, and other cities.
What Types of Claims Does a North Carolina Mesothelioma Lawyer Handle?
Your lawyer will explain which claims are available and advise you on which to pursue. In general, asbestos exposure victims have three options:
File a personal injury claim or lawsuit if an asbestos company exposed you in the past and you now have mesothelioma or asbestosis. You can seek damages for medical and other expenses.
If your loved one died from an asbestos illness, you can file a wrongful death claim against the companies responsible.
If the companies that exposed you are now bankrupt, you might be eligible to file a claim for compensation with an asbestos trust fund.
Options for North Carolina Veterans with Mesothelioma
Many veterans encountered asbestos during active military service. In fact, rates of mesothelioma are higher in veterans than in other groups.
While you cannot sue the military or government, you can file a claim with the Veterans Administration for benefits. These include disability compensation as well as expert healthcare.
Talk to a local asbestos firm about your options as a veteran and for guidance in proceeding with the often complicated filing process. Another good resource is a veterans services officer, or VSO, an individual trained to work with veterans on benefits.
Where Was I Exposed to Asbestos in North Carolina?
One of the first and most important things an asbestos firm will do for you is to investigate your exposure history. They know where and when North Carolina companies used asbestos. With your work history, mesothelioma lawyers will get you answers.
In most states, the leading cause of asbestos exposure is workplace handling of asbestos or merely working in facilities that used asbestos. In North Carolina, many people worked in industrial settings that used asbestos or required workers to handle the material, such as manufacturing plants, power plants, tobacco companies, chemical plants, and others.
North Carolina also has a long history of shipping and shipbuilding along its Atlantic coast. Workers in shipyards and ships were exposed because asbestos occurred extensively in nearly every part of a vessel for fireproofing and other uses.
Several notable military facilities in the state, like Fort Bragg, have caused exposure as well. The state also has a lot of natural asbestos deposits and several former asbestos mines that have contributed to the high number of asbestos-related deaths in North Carolina.
Naturally-Occurring Asbestos and Mines
According to the U.S. Geological Survey, North Carolina has twelve natural deposits of asbestos, ten former prospects, and twenty-seven old asbestos mines. These deposits and former mines are in the western part of the state, in the Appalachian Mountains and foothills.[1]
The former asbestos mines exposed many people to the harmful mineral in the past. Mining the natural deposits also put nearby residents at risk. The waste products and loose fibers may have contaminated soil, water, and air.
People are still at risk now because of naturally occurring asbestos. Old asbestos mines typically leave behind contaminated soil that, when stirred up, can contaminate the air and expose residents.
There are active mines in the western part of the state that mine other minerals, which may also disrupt natural asbestos deposits, causing more contamination and exposure. Counties with naturally occurring asbestos include Ashe, Avery, Caldwell, Jackson, Macon, Mitchell, Transylvania, and Yancey.
Vermiculite Processing
High Point, North Carolina, was the home of a W.R. Grace vermiculite processing plant. W.R. Grace operated a large vermiculite mine in Libby, Montana, and from the 1950s through 1990 produced millions of tons of this mineral contaminated with asbestos.
The company shipped the tainted vermiculite to processing plants around the country. At the High Point facility, workers processed thousands of tons and were at risk of developing asbestos-related illnesses.
W.R. Grace eventually provided money to the Environmental Protection Agency to clean up this and other similar sites.[2] Workers, and nearby residents, were likely exposed for several years while the plant operated.
Carolina Asbestos Company
The Carolina Asbestos Company operated a facility in Davidson between the 1930s and 1960s. Workers and nearby residents from that time period recall asbestos dust in the facility and falling like dust in the surrounding area. Anyone who worked at or lived near the facility during those decades is at risk for mesothelioma now.[3]
State agencies worked with engineers and the owner of the closed facility in 1984 to put a cap over asbestos waste areas on the site.
Today, developers hope to renovate the factory, but residents are concerned about the activity stirring up asbestos dust. In 2016, a flood breached some of the soil caps and disturbed the asbestos, highlighting the ongoing risks.
North Carolina Military Facilities with Asbestos
Veterans are among the groups hardest hit with asbestos exposure and related illnesses. In North Carolina, several military facilities were known to have asbestos and put servicemen and women at risk of exposure. These include:
Johnson Air Force Base
Marine Corps Base Camp Lejeune
Fort Bragg
All of these have had asbestos, but Fort Bragg put soldiers at particular risk of exposure. In 2008, a story broke that found soldiers had been ordered to scrape up and throw out asbestos floor tiles. They were working without proper safety equipment or training and were exposed to asbestos for over a week.
Soldiers nearby were also exposed to the asbestos in the flooring. The U.S. Army acknowledged that protocol was not followed but also claimed the soldiers were never put in harm's way.[4]
Other Sites Known to Have Asbestos
In North Carolina, numerous workplaces and buildings contained asbestos and likely put people at risk of exposure and getting sick. These range from power plants to shipyards to military facilities and include:
Raleigh Electric Company, Raleigh
Wake Forest College, Winston-Salem
Sutton Steam Plant, Wilmington
J. Reynolds Tobacco, Winston-Salem
North Carolina Shipbuilding Company, Wilmington
Cherry Point Marine Corps Air Station, Cherry Point
Pope Air Force Base, Manchester
Carolina Power and Light, Georgetown
Allied Chemical, Wilmington
Owens Corning Fiberglass Plant, Charlotte
North Carolina's Asbestos Laws
Laws in North Carolina regulate the handling of asbestos to protect current workers and residents. Negligence laws impact how past exposure victims take legal action now.
Asbestos Safety Regulations
North Carolina's Department of Health and Human Services oversees rules, regulations, and ordinances relating to asbestos management in the Tar Heel State. Schools containing asbestos must be monitored, regularly checked, and maintained to keep asbestos intact or abate it.
Permits through the state are required before any asbestos-related project is begun, which includes fees, and any asbestos that needs to be disposed of must be transported and labeled in a certain way and disposed of only in approved facilities.[5]
Statute of Limitations on Lawsuits
If you become sick because of asbestos exposure, you have three years from receiving your diagnosis to take legal action.
If you have lost a loved one to one of these illnesses, you have two years from the time of death to file a wrongful death lawsuit. Because of these statutes of limitations, you must take action quickly to make sure you do not run out of time to make a case for compensation and justice.
Asbestos Trust Fund Claims Transparency
North Carolina legislators passed a bill in 2018 to reform asbestos bankruptcy trust claims. The law requires plaintiffs in asbestos lawsuits to disclose any claims they have made or plan to make with asbestos trust funds.
The change is designed to minimize so-called double dipping into trust claims and lawsuit settlements or verdicts. For victims of asbestos exposure, it limits the amount of compensation available.[6]
Comprehensive Cancer Care in North Carolina
North Carolinians who experienced asbestos exposure should be screened regularly for signs of cancer and other illnesses. They also need to get the best possible medical care if they are diagnosed with mesothelioma or another cancer.
Three facilities in the state have been designated by the National Cancer Institute as comprehensive cancer centers, facilities conducting research and providing cutting-edge treatment:[7]
Duke Cancer Institute
University of North Carolina Lineberger Comprehensive Cancer Center
Comprehensive Cancer Center of Wake Forest University
Finding and Working with a North Carolina Mesothelioma Lawyer
The best way to get around the limited time is to rely on a North Carolina mesothelioma lawyer. You need a professional or team with the experience and knowledge to go up against the big companies responsible for exposing workers to asbestos and their resulting illnesses.
A lawyer will help you go through all the necessary steps to file a lawsuit, gather the evidence you need to make your case, and be your advocate in settlement agreements and court if your case goes before a judge or jury. With a knowledgeable lawyer, you can be sure you won't make the mistakes that could cost you compensation.
Get Your FREE Mesothelioma Packet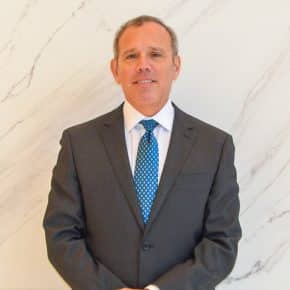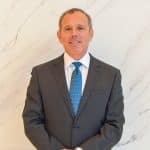 Rod De Llano was born and raised in Laredo, Texas. He graduated from Princeton University with a B.A. in Economics, and earned a law degree from the University of Texas. After working for an international law firm for several years, Rod formed a law firm dedicated to representing persons injured by exposure to asbestos products. For over 20 years, Rod has fought for persons diagnosed with asbestos-related diseases such as mesothelioma, lung cancer, and asbestosis. His clients have recovered over $1 billion over the years.