This article has been fact checked by an experienced mesothelioma attorney. Sources of information are listed at the bottom of the article.
We make every attempt to keep our information accurate and up-to-date.
Please Contact Us with any questions or comments.
Between 1999 and 2017, more than 500 people in Iowa died from mesothelioma, 150 from asbestosis, and more than 2,000 from non-mesothelioma lung cancer.[1] Many of these victims worked with or around asbestos for years without knowing the risks. Iowa mesothelioma lawyers help residents who became ill because of asbestos exposure take legal action.
Get Financial Help Now
Get Help from the Top Mesothelioma Law Firms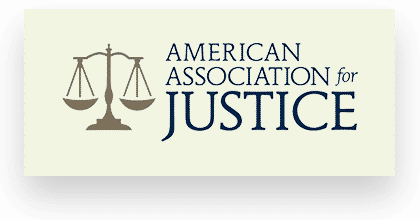 Free Consultation
Brochures from Top Law Firms
Testimonials
Asbestos in Iowa
The asbestos exposure that led to people becoming ill and even dying happened mostly in workplaces. A lot of industries, from chemical production to construction and more, used asbestos for decades.
Since the 1970s, government regulations at the state and federal levels have helped protect residents and workers from asbestos; however, people are still at risk with asbestos hiding in older buildings, and people who were exposed decades ago could be getting sick now.
Some of the industries and workplaces that have used asbestos in Iowa, which put workers at risk for exposure, include power plants, metal foundries and steelworks, construction, demolition, railroad companies, manufacturing, agricultural products manufacturing, rubber processing, insulation manufacturing, mining, chemical plants, and coal and gas companies, among others.
Mining in Fort Dodge
Iowa is home to natural deposits of asbestos, which can lead to exposure for workers at mining companies, but also for residents living near the mines.
Many people suffered exposure near Fort Dodge, Iowa because of its gypsum mines and the manufacturing that goes along with mining.
Products made with gypsum often contain contaminating asbestos or may have had added asbestos intentionally. Workers who mined the asbestos around Fort Dodge and who worked in the processing plants were exposed to asbestos.
In 2001, the USG Corporation that mined and manufactured gypsum products from the Fort Dodge mines filed for bankruptcy because of asbestos claims.
The company had headquarters in Chicago, but operated mines and plants around the country, including in Fort Dodge. The company set up an asbestos trust fund to help pay settlements to people who became ill because of their gypsum products.[2]
Natural Disasters and Asbestos Exposure
All older buildings, those in Iowa and any other state, are likely to contain asbestos because the mineral was used extensively in construction up until national regulations were placed on asbestos use in the 1970s.
This can be a problem anywhere if an older building is demolished or if asbestos materials are damaged during renovation projects; however, in Iowa, there is another major concern: weather and natural disasters.
Iowa has experienced several serious floods and weather events, especially tornadoes, that destroy buildings. When older buildings are destroyed, the asbestos in them becomes exposed and contaminates the surrounding environment. People can inhale or ingest it when it gets into the air, the water, and the ground.
After a flood, like the major flood that occurred in Iowa in 2008, the large concern is that asbestos materials strewn around the ground will dry out and the fibers will become airborne where they can do a lot of damage to residents and those involved in cleanup efforts.
Other Sites in Iowa with Asbestos
In addition to Fort Dodge and areas affected by destructive tornadoes and floods, there are many worksites and industrial areas in Iowa known to have asbestos contamination and to have possibly exposed people to harmful asbestos fibers:
Alcoa Company, Davenport
DuPont Chemical, Fort Madison
Fort Neil Army Base, Sioux City
Firestone Tire and Rubber Company, Des Moines
Iowa Power and Light, Des Moines
Chevron Chemical Company, Fort Madison
Sioux City Coal and Gas, Sioux City
American Herbicide Plant, Muscatine
National Gypsum, Fort Dodge
Mississippi River Power Company, Keokuk
Taylor Insulation Company, Cedar Rapids
Whitehead Machinery Company, Davenport
Iowa Asbestos Laws
Asbestos use is regulated by state laws in Iowa through the Department of Natural Resources. Before any building can be demolished or renovated, an asbestos survey must be done by a professional who has been licensed through the state. If asbestos is found, notification of any renovation project must be sent to the state.[3]
For any demolition, even if no asbestos was found during the survey, notification must also be sent to the state. Workers who must work around asbestos have to be specially trained, as laid out in the state law that passed in 1984, called the Asbestos Removal and Encapsulation Act.
Cancer and Mesothelioma Centers in Iowa
For anyone who has been diagnosed with an asbestos-related illness, getting top-notch medical care is essential. While there are many great doctors and hospitals in Iowa, only Holden Comprehensive Care Center has been designated by the National Cancer Institute as a location for the best care for cancer patients, including those with mesothelioma.
If you or a loved one was exposed to asbestos in the state, talk to your doctor about screenings for cancer and consider contacting the experts at Holden.
Statute of Limitations for Asbestos Cases
Make sure you get the best possible medical care if you have become sick because of asbestos exposure. If you are also considering filing a lawsuit against those you believe to be responsible for your exposure, the statute of limitations extends to two years after the time of your diagnosis.
If you have lost a loved one to asbestos illness, you have a period of two years after the time of death to file a lawsuit.
Finding an Iowa Mesothelioma Lawyer
To make sure you do not miss your opportunity to win justice or compensation for your asbestos-related illness, rely on the expertise of an Iowa mesothelioma lawyer. With this professional guidance, you will be able to make the best case in court or an out-of-court settlement agreement.
A knowledgeable mesothelioma lawyer not only understands state laws regarding asbestos but also has experience winning cases for people like you. As you look for your Iowa mesothelioma lawyer, make sure you seek out a legal team that has won asbestos cases in the past.
This also goes for wrongful death cases. Experienced asbestos attorneys can help you win significant compensation. As an example, plaintiffs won $4 million in compensatory damages in Iowa for a deceased loved one. The man died of mesothelioma in 2008 after working for thirty-four years with boilers made by Weil-McLain.
The plaintiffs filed the wrongful death suit claiming that it was these boilers that had made him sick. Their experienced legal team was able to make the case in court and prove that Weil-McLain was negligible.[4]
Because of the strong case their lawyers were able to make, the judge awarded them the damages. If you have a similar case to make, this is what an Iowa mesothelioma lawyer could do for you.
Get Your FREE Mesothelioma Packet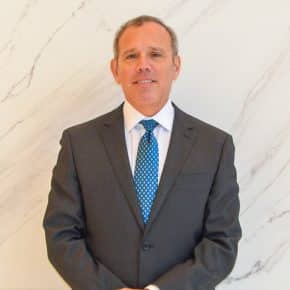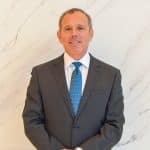 Rod De Llano was born and raised in Laredo, Texas. He graduated from Princeton University with a B.A. in Economics, and earned a law degree from the University of Texas. After working for an international law firm for several years, Rod formed a law firm dedicated to representing persons injured by exposure to asbestos products. For over 20 years, Rod has fought for persons diagnosed with asbestos-related diseases such as mesothelioma, lung cancer, and asbestosis. His clients have recovered over $1 billion over the years.