Peritoneal Effusion (Ascites)
This page has been fact-checked by a Doctor of nursing practice specializing in Oncology and has experience working with mesothelioma patients.
Sources of information are listed at the bottom of the article. We make every attempt to keep our information accurate and up-to-date.
Please Contact Us with any questions or comments.
Peritoneal effusion, or ascites, occurs when fluid builds up in the abdominal cavity. Many conditions can trigger this, including peritoneal mesothelioma. Treatments ultimately depend on the underlying medical condition and may include draining the fluid to reduce symptoms.
About Peritoneal Effusion
Peritoneal effusion is an accumulation of serous fluid in the peritoneal cavity. In other words, it is a buildup of fluid resulting in swelling in the abdomen.
What Is Peritoneal Fluid?
Peritoneal fluid is a liquid found in the abdomen that lubricates organs and tissues. It acts as a lubricant and allows the two layers of the peritoneum to move smoothly against each other.
Some fluid in the peritoneal cavity is normal and necessary. An excessive amount of this fluid is abnormal and indicates an underlying condition. A normal amount of peritoneal fluid is 50 to 75 milliliters.[2] A poorly-functioning liver commonly triggers this condition.
In addition to cirrhosis, several other liver conditions cause peritoneal effusion:[3]
Chronic hepatitis B or C
Fatty liver disease
Portal vein thrombosis, blood clots in veins of the liver
Liver cancer
Liver problems cause the majority of cases of peritoneal effusion, but there are other potential causes:
Congestive heart failure
Kidney dialysis
Pancreatitis
Pericarditis, a scarring of the pericardium around the heart
Infections
Cancer of the appendix, colon, ovaries, pancreas, uterus
Ascites is most likely to occur with advanced cancers. Peritoneal mesothelioma also causes this condition.
Peritoneal Effusion and Mesothelioma
Because it is a rare cancer, peritoneal mesothelioma is a rare cause of this condition. Ascites is, however, a common symptom or side effect of peritoneal mesothelioma.[4]
Diagnostic procedures are essential for determining the underlying cause so that any malignancy can be detected and treated immediately.
If you experience the signs of peritoneal effusion, tell your doctor about any past asbestos exposure. This is the leading risk factor for mesothelioma and is an important clue for the diagnostic team. If you have been exposed to asbestos, insist on a tissue biopsy. There may not be any malignant cells in the fluid.
What Are the Symptoms of Peritoneal Effusion?
Peritoneal effusion is a collection of fluid in the abdomen, in the spaces between and around the organs. It can be very uncomfortable, especially as the amount of fluid increases.
You may experience a range of symptoms with ascites:[2]
Swelling in the abdomen
Abdominal pain
A feeling of uncomfortable fullness and heaviness
Bloating
Weight gain
Shortness of breath
Nausea, indigestion, vomiting
Swelling in the lower legs
Hemorrhoids
Diagnosing Peritoneal Effusion
The symptoms of peritoneal effusion are easy to detect. However, there is always an underlying condition that must be diagnosed to inform treatment. Doctors can drain the fluid, but until the cause is determined, it will keep occurring.
Following a physical exam and description of symptoms, some of the additional steps you may go through for a diagnosis include:[5]
Imaging tests. Your doctor may want to do an ultrasound, MRI, or CT scan to image your abdominal cavity. This helps show where the fluid is and how much has collected.
Paracentesis. This is a simple procedure that involves using a thin needle to draw out some of the fluid. The fluid can then be tested to look for markers, blood, signs of liver problems, signs of infection, or cancer cells.
Tissue biopsy. If cancer is suspected you may need to undergo a biopsy. This procedure removes a small amount of tissue that pathologists examine to look for signs of malignancy. They will also determine the type of cancer based on the cells.
How Is Peritoneal Effusion Managed?
Treatment of the underlying condition is important for managing peritoneal effusion. If that condition can be controlled or cured, the ascites will stop.
In the meantime, or if the disease cannot be fully managed, doctors use several strategies to prevent ascites and to remove fluid from the peritoneal cavity:[2]
Lifestyle changes. Avoiding alcohol, limiting fluid intake, and lowering the amount of salt in the diet can all reduce the amount of fluid that collects.
Medications. Water pills or diuretics will also help eliminate more fluid from the body to limit accumulation.
Paracentesis. A paracentesis is used to remove fluid for testing, but it can also be used as a treatment. Your doctor will drain all the fluid to relieve symptoms. This is a temporary fix if the underlying cause is not addressed.
Catheter placement. When fluid buildup recurs frequently, as is often the case with peritoneal mesothelioma, a catheter may be placed in the abdomen permanently. This is done through a minor surgical procedure and it allows for constant drainage of collecting fluid. The catheter is connected to a drainage tube, which empties into a bag. The bag is easy to remove and replace for emptying at home.
If peritoneal mesothelioma is the cause of your ascites, you will need regular cancer treatments. This type of mesothelioma is most often treated with chemotherapy. It slows the spread of cancer and kills cancer cells, which in turn can reduce fluid buildup.
With a diagnosis of peritoneal mesothelioma, ask your doctor if you are a candidate for cytoreductive surgery and HIPEC. This treatment involves surgery to remove as much cancerous tissue as possible, followed by the circulation of heated chemotherapy drugs in the abdomen. This is one of the most effective treatments for peritoneal mesothelioma.[6]
What Is the Prognosis?
The prognosis for ascites depends on the underlying cause. Chronic liver disease and peritoneal mesothelioma have poor prognoses. You may be able to manage these diseases, but curing them is difficult or impossible. Treatments can help you feel more comfortable and relieve symptoms.
If peritoneal mesothelioma is the cause, your outlook depends on several factors. A better prognosis is more likely if you are getting treatment in the early stages of the cancer and if you can undergo surgery with HIPEC.
Can I Get Compensation for Abestos-Related Peritoneal Effusion?
Many people seek and get compensation for asbestos exposure that leads to illness and disability. This includes peritoneal effusion, especially when caused by mesothelioma.
If your workplace used asbestos, and you know have ascites with or without cancer, talk to a lawyer about your options. You might be eligible to get a settlement or file a claim with an asbestos trust.
If you can show that your asbestos exposure occurred during military service, you can make a claim for VA benefits. These include healthcare, disability, and special compensation.
Peritoneal effusion is not uncommon, especially as a symptom of peritoneal mesothelioma. If this is your first symptom, be sure to tell your doctor about any possibility of being exposed to asbestos. Mesothelioma is often missed as a diagnosis because of its rarity, but exposure is an important clue.
Get Your FREE Mesothelioma Packet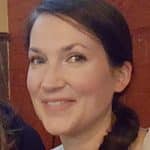 Mary Ellen Ellis has been the head writer for Mesothelioma.net since 2016. With hundreds of mesothelioma and asbestos articles to her credit, she is one of the most experienced writers on these topics. Her degrees and background in science and education help her explain complicated medical topics for a wider audience. Mary Ellen takes pride in providing her readers with the critical information they need following a diagnosis of an asbestos-related illness.
Get Your FREE Mesothelioma Packet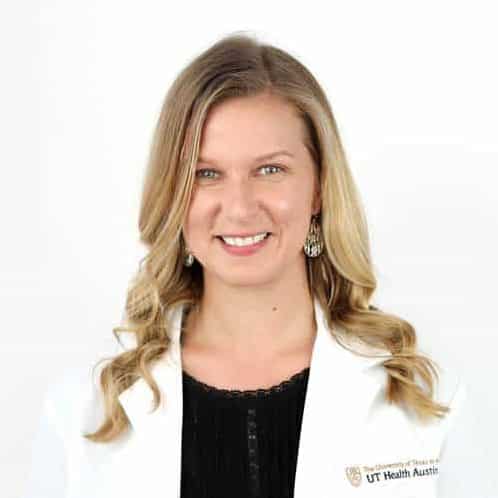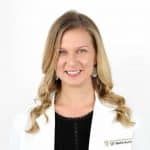 Anne Courtney has a Doctor of Nursing Practice degree and is an Advanced Oncology Certified Nurse Practitioner. She has years of oncology experience working with patients with malignant mesothelioma, as well as other types of cancer. Dr. Courtney currently works at University of Texas LIVESTRONG Cancer Institutes.