Asbestos Awareness and Education
This page has been fact checked by an experienced mesothelioma Patient Advocate. Sources of information are listed at the bottom of the article.
We make every attempt to keep our information accurate and up-to-date.
Please Contact Us with any questions or comments.
Asbestos use is declining, but exposure to this harmful material is still possible, especially in occupational settings. Many exposure victims have developed mesothelioma, but experts in abatement, prevention, medicine, and advocacy are helping these people and preventing future exposure.
What Is Asbestos? A Brief History

Asbestos is a group of minerals made of silicon and oxygen and with a fibrous structure. People have mined and used asbestos for hundreds of years because of its unique properties:[1]
Strength
Flexibility
Fire resistance
Electrical resistance
Chemical resistance
Sound absorption
Asbestos use in the U.S. took off in the late 1800s, but peak asbestos use occurred from the 1930s through the 1970s. Many industries used asbestos in materials, mostly for fireproofing and insulating. Some of the most significant users of asbestos historically were companies that made construction materials and components for ships.[2]
Asbestos did not come under scrutiny until medical experts finally connected exposure to the fibers and poor respiratory health. The first regulations on asbestos use came in the 1970s.
The Environmental Protection Agency banned asbestos completely in 1989, but the Fifth Circuit Court of Appeals overturned it. Today, asbestos use is limited. It still lingers in older materials.
What Is Mesothelioma?
Mesothelioma is a cancer of the mesothelium, the tissue lining organs in the body. Asbestos is the leading cause and risk factor, although the link has not always been understood. Mesothelioma can occur around the lungs, in the abdomen, around the heart, or very rarely in the testicles.
Pleural mesothelioma, which occurs around the lungs, is the most common type. This is because asbestos exposure typically occurs through inhalation of the fibers. Peritoneal, the abdominal type, is the second most common.
Mesothelioma is aggressive, spreads rapidly, is difficult to treat, and is almost always terminal. Survival rates are relatively low for this cancer.
Asbestos and Mesothelioma
Doctors first described pleural and peritoneal tumors in the 1700s and 1800s, respectively. A pathologist first used the word mesothelioma in 1920.
The earliest connection experts made to asbestos was in the 1930s. Doctors found that people with asbestosis, scarring in the lungs caused by asbestos fibers, also often had tumors.[2]
In 1960, researchers in South Africa published a paper that linked cancer with mined asbestos. They noted that mesothelioma occurred much more often in the part of the country with asbestos mines.[2]
In 1964, a doctor in the U.S. reported that asbestos insulation workers had high mortality rates from asbestosis and cancer. After these studies, evidence that asbestos causes mesothelioma continued to grow.[2]
Asbestos and Occupational Exposure

Occupational exposure is the main source of asbestos exposure. Secondary exposure from workers who bring fibers home on their clothing and exposure through nearby industries or naturally-occurring asbestos is much less common.
Historically, some of the industries that carried the highest risks of asbestos exposure for workers included:[3]
Construction
Textile manufacturing
Boiler manufacturing and repair
Mining
Power generation and oil refining
Firefighting
Shipbuilding and repair
Crewing ships
Today, these jobs are safe, thanks to asbestos regulations. However, asbestos is still used in some materials and lingers in many materials these workers encounter.
All construction workers still face asbestos risks, especially those in demolition and who repair or renovate older buildings. The same is true of older ships and auto mechanics working with asbestos parts in older cars.
Veterans and Asbestos Exposure
A military career can also cause asbestos exposure, although that risk is much lower today. Nearly one-third of all mesothelioma diagnoses are in veterans. Navy veterans have the highest rates because of the extensive use of asbestos on ships.[4]
The U.S. Veterans Administration offers compensation and healthcare to veterans whose asbestos exposure occurred during service. In addition to world-class care at leading VA hospitals, veterans may also be eligible for disability compensation.
Asbestos in Schools
Most people lack awareness of how big an issue asbestos is in schools. Many public school buildings were constructed when asbestos was in heavy use for insulation and other building materials.
The U.S. Environmental Protection Agency (EPA) addresses the issue of asbestos in schools in the Asbestos Hazard Emergency Response Act:
All schools must conduct regular building inspections.
All schools must have an asbestos management plan in place to reduce exposure risks.
Management plans must include an asbestos professional to oversee actions.
Schools must outline steps for managing any asbestos found during inspections.
Schools are required to put plans in place for communicating any risks to the public.
They must keep careful records regarding asbestos inspections and actions.
It is important to note that the EPA does not require that schools remove asbestos. They must keep the buildings safe, which could mean removing or simply encapsulating asbestos.
Asbestos in schools puts teachers, staff, and students at risk of exposure and later illnesses.
Required Asbestos Training and Education
The Occupational Safety and Health Administration (OSHA) sets regulations for workplace safety that include asbestos. In terms of awareness, OSHA requires employers to provide training for any workers who are exposed to airborne asbestos higher than the acceptable limit.
The requirement includes several guidelines for how it must be provided. For instance, workers must be trained right away when starting a job and again every year. They must provide education about the health risks of asbestos. Employers must include safety gear and training on how to use it.
How Is Mesothelioma Diagnosed and Treated?
Diagnosing mesothelioma is difficult. The symptoms of pleural and peritoneal mesothelioma are typically mild until the cancer is advanced:[5]
Chest pain
Coughing
Shortness of breath
Abdominal pain and swelling
Digestive issues
Many victims of asbestos exposure are misdiagnosed because these symptoms are similar to more common illnesses. Often the true diagnosis comes later when the cancer is advanced and more difficult to treat.
Diagnosis for mesothelioma typically includes a physical exam; an X-ray to rule out other illnesses; more advanced imaging scans to look for tumors; a biopsy to determine if cells are malignant and part of the mesothelium; and blood tests to look for mesothelioma-specific markers.
Treatment for mesothelioma depends on the type, the cell structure, the stage, and the patient's health and preferences. Most patients receive some combination of:
Chemotherapy – cancer-killing drugs circulated through the body
Surgery – procedures to remove as much cancerous tissue as possible
Radiation therapy – high-energy beams that kill cancer cells
Advances in Mesothelioma Treatment

Mesothelioma is challenging to treat for several reasons: It is often diagnosed in later stages; the tumors are multiple and small, making surgery a challenge; and the cancer is aggressive and spreads rapidly. Too often, the standard treatments are inadequate to extend life by more than months or a year.
Researchers keep working on newer, better treatments to help patients live longer. Some important advances include:
Immunotherapies, which stimulate the patient's immune system to recognize and attack cancer cells
CAR T-Cell therapy, a type of immunotherapy that involves removing a patient's immune cells, changing them, and injecting them back into the bloodstream
Gene therapy and genetic testing, which includes manipulating DNA to help kill cancer cells and using a patient's genetics to plan more precise treatments.
Photodynamic therapy, the use of light-activated anti-tumor drugs
Tumor Treating Fields, a device that uses electrical currents to disrupt tumor growth
Asbestos Abatement
Asbestos abatement, the safe removal of asbestos materials, is often needed in older buildings constructed during heavy asbestos use. Abatement professionals must be trained to do this skilled work and licensed by the state in which they work.
Homeowners may use home test kits to determine if they have asbestos or call in professionals to do it. Once the presence of asbestos is known, abatement usually follows these steps:[6]
The asbestos may be encapsulated, safely covered, and left in place to eliminate the risk of exposure.
To remove asbestos, first, the affected area is sealed to prevent contamination of other areas with fibers.
Air filters are put in place in the work area.
Workers use protective suits and gear as they remove the material with asbestos.
The area is then thoroughly cleaned.
The asbestos must be sealed and taken to a licensed waste disposal center.
Most asbestos is disposed of, but technological advances may make it possible to recycle materials contaminated with the mineral.
Careers in Asbestos Abatement
Because asbestos lingers in so many older buildings, abatement professionals will continue to find work. Becoming an abatement professional does not require a degree. Most workers receive on-the-job training and then earn licensing through the appropriate state department. Workers may also become abatement managers with experience and additional training.
According to the U.S. Bureau of Labor Statistics, careers for skilled hazardous materials removal workers are growing. Abatement is not limited to asbestos. These workers also handle and remove lead, mold, radioactive materials, and harmful chemicals. Job responsibilities include:[7]
Training in and then following safety protocols
Complying with state and federal laws
Testing materials
Setting up containment areas
Removing, encapsulating, or treating hazardous materials
Packaging and moving hazardous materials
Keeping records of work
Construction companies, asbestos and other hazardous materials abatement contractors, government agencies, environmental companies and organizations, and disaster response organizations employ hazmat removal workers.
Careers Working with Asbestos Victims
Abatement professionals play an important role in preventing asbestos exposure. Other professionals work with the victims of exposure who have become ill:
Asbestos and mesothelioma lawyers help victims take legal steps for compensation.
Physicians diagnose and treat patients exposed to asbestos.
Researchers advance diagnostic tools, treatments, and preventative measures.
Patient advocates help mesothelioma patients navigate healthcare and legal systems.
Charitable workers aid victims by helping them find resources, healthcare, and financial and legal assistance.
Lobbyists and activists push for political reforms to protect future and current victims of asbestos exposure.
Asbestos and Mesothelioma Resources and Support
Victims of asbestos exposure and mesothelioma, and their loved ones, can benefit from charities, support groups, awareness events, and other resources:
Asbestos Awareness Week and Mesothelioma Awareness Day
The Asbestos Disease Awareness Organization created Global Asbestos Awareness Week in 2005. Celebrated the first week of April, the campaign advocates for the ban of asbestos around the world and strict enforcement of current laws and regulations.[13]
The Meso Foundation began Mesothelioma Awareness Day, which has taken place every September 26 since 2009. The organization hosts nationwide events, and local groups create smaller events to raise awareness for this rare cancer.
The events also hope to raise funds to continue research for mesothelioma diagnostic techniques, treatments, and cures. The official color of Mesothelioma Awareness is blue.
COVID-19 and Mesothelioma

The coronavirus pandemic has made life difficult for everyone, but patients with compromising illnesses like mesothelioma are most affected. Patients have felt the impact in a few ways:
Patients with cancer and going through harsh treatments are more vulnerable to contracting infections.
People with respiratory illnesses, like pleural mesothelioma, have more severe symptoms of COVID-19.
Many patients failed to adhere entirely to treatment protocols during quarantine because of the risks of going out and being exposed.
Some clinical trials slowed down or stopped, preventing patients from getting essential treatments.
Mesothelioma is a terrible diagnosis, and so many cases could have been prevented. Today, professionals who work in abatement, medicine, and non-profit organizations are helping victims and ensuring no one has to suffer from asbestos exposure anymore.
Get Your FREE Mesothelioma Packet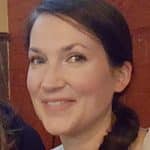 Mary Ellen Ellis has been the head writer for Mesothelioma.net since 2016. With hundreds of mesothelioma and asbestos articles to her credit, she is one of the most experienced writers on these topics. Her degrees and background in science and education help her explain complicated medical topics for a wider audience. Mary Ellen takes pride in providing her readers with the critical information they need following a diagnosis of an asbestos-related illness.
Get Your FREE Mesothelioma Packet
Page Edited by Patient Advocate Dave Foster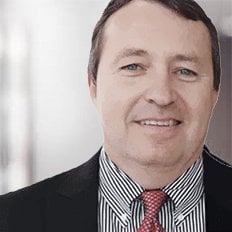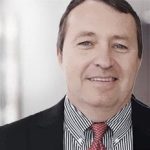 Dave has been a mesothelioma Patient Advocate for over 10 years. He consistently attends all major national and international mesothelioma meetings. In doing so, he is able to stay on top of the latest treatments, clinical trials, and research results. He also personally meets with mesothelioma patients and their families and connects them with the best medical specialists and legal representatives available.